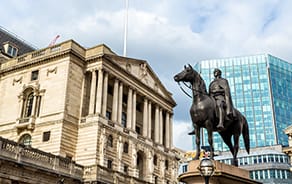 MPC incumbent's dovish lean weighs on sterling
BoE MPC incumbent, Jonathan Haskel, who is due to replace renowned hawk Ian McCafferty after the BoE August meeting was testifying at the Treasury Select committee yesterday.
He took the opportunity to display his dovish monetary policy leanings by suggesting that he sees risks if the BoE raise rates too quickly. Sterling reacted with the benchmark EUR/GBP rate jumping up over the 0.88 level as he als referenced upcoming Brexit issues by saying that he sees "Brexit and productivity as the biggest risks to UK outlook". It is worth noting that he won't be an MPC voting member for another 11 weeks and as such he was quick to remind everyone that .""Since I have not started at the Bank yet, I think it would be premature for me to express a view... At this stage, I would merely say that given current conditions and current economic data, I agree with the broad direction of travel."
 
The day ahead
 
The headline attraction today should be BoE Governor Carney's speech after the release of the UK's Financial Stability Report, he is due to speak at 11am. In other Central Bank speak we're due to hear from ECB chief economist, Peter Praet and later in the day the Fed's Rosengren and Quarles both have speaking engagements. Headline data is thin on the ground with EZ M3 money supply and French consumer confidence being the only real points of interest. In the US we get the May capital and durable goods data.
 
Market Orders – Take advantage of upcoming volatility
 
EUR/GBP remains above 0.88 ahead of the EU Leaders summit this week (28th/29th June) where EU leaders will review the state of play of Brexit negotiations and adopt conclusions on progress made. We expect FX markets will see some bigger swings around this event.


Could the course of Brexit change over time? Former Prime Minister Tony Blair has made an impassioned appeal to extend negotiations with the European Union or face the disaster of leaving without a deal. Market orders are an excellent tool to take advantage of volatility. Wish to know more, please call the treasury team.
 
Kainos - Upbeat CMD
 
Kainos delivered an upbeat Capital Market event focused on growth opportunities in Digital Services. Stellar results in its Digital Transformation division look set to continue as Government (Central, Regional, NHS) firmly pursue the Digital Transformation agenda with Kainos established as the 'go-to' vendor. Workday Services is also seeing strong momentum and Kainos is aiming to become #1 global boutique Workday partner.

 
AIB Group - Senior unsecured bond sale
 
AIB yesterday raised €500m from the sale of a new seven year senior unsecured bond.

The issue was priced at MS+180bps, in-line with IPT. This equates to a yield of 2.34%.

Last month the group reaffirmed previous guidance that it would issue €3-5bn of instruments to meet its MREL requirements. Before yesterday's move the group had successfully conducted one HoldCo senior debt issuance, raising €500m from the sale of a five year bond at a spread of MS+115bps and a 1.5% coupon in March, so this latest sale announcement comes as no surprise.

AIB's NIM guidance assumes MREL issuance at MS+150/175bps, with the issuance to date coming in inside the low end of that range.
 
Economic Releases
 
09.30 UK BoE's Carney Speaks

12.00 US MBA Mortgage Applications

13.30 US Durable Goods + Wholesale Inventories

15.00 US Pending Home Sales