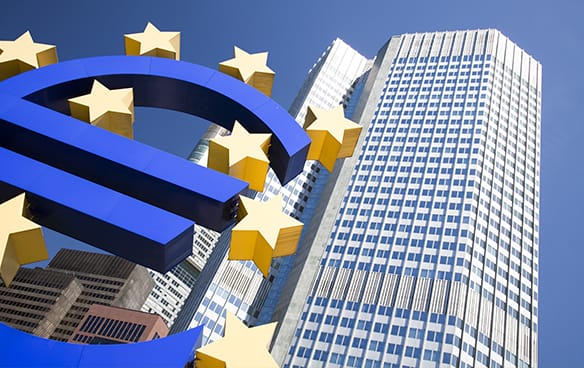 October Brexit deadline to be delayed
If news reports this morning are anything to go by, it looks as if the October deadline that had been previously agreed will be delayed by at least a few weeks.
UK and EU officials involved in the negotiations are apparently both (privately) in agreement that thrashing out a Brexit deal by the end of October is now near impossible and that the deadline will be pushed out to the middle of November at least. There hasn't been a public statement on the proposed extension as of yet with a UK government spokesperson saying that they're still "working to the October deadline. Both sides have agreed to increase the pace of negotiations. That's what we're doing." With all this swirling uncertainty and scaremongering it's no wonder that the pound has continued to remain under pressure. The benchmark EUR/GBP rate clipped off the £0.91 level yesterday, just shy of 12 month highs. It's also worth noting that the UK Brexit Secretary, Dominic Raab, is due to appear before the House of Lords EU committee today at 2:00pm. He will be questioned on the progress of Brexit negotiations.

Mark to park?

Staying with all things Brexit, the London Evening Standard yesterday reported in its diary pages that Bank of England governor, Mark Carney has been asked to stay an extra year in order to provide some continuity during what's panning out to be a tumultuous Brexit process. Mr. Carney who took his seat in July of 2013, had agreed in 2016 (following the Brexit vote) to extend his original five year tenure by one year to June 2019. After what is widely regarded as a very successful stint to date it is no surprise that the BoE would turn to him with a view to steering the ship through a potential 'no-deal' Brexit scenario.UK Treasury has denied that they have approached Mr. Carney.

ECB's chief economist warns of risks of easy policy

Monetary policy has been successful in stabilizing the euro area economy, yet there is still the need for patience and persistence, and a close monitoring of risks, ECB Chief Economist Peter Praet said yesterday in a speech in Cologne, Germany. "Monetary policy has been effective in stabilizing the euro area economy and creating conditions for a sustained adjustment of inflation towards below, but close to, 2 percent over the medium term,"

The policymaker attributed the achievement to fundamental changes in banking regulation and supervision. "Patient, prudent and persistent monetary policy is still needed,".

Praet's caution can be taken as indication that the ECB has become increasingly aware of the side effects of its policy of massive bond purchases and low interest rates which are anticipated to wind down over the coming months.

PTSB: H118 shows lending growth but capital remains pressured

PTSB's H118 results (delayed to allow for the Project Glas disposal) showed strong progress on new lending growth, with volumes +50% y/y at €585m (mortgages +51% y/y, consumer lending +42% y/y) and residential mortgage market share at 13.8% vs 12.6% for FY17. NIM, however, reduced by 3bps to 177bps in H118, due mainly to the sale of treasury assets, but also indicative of the competitive dynamics being seen in the Irish mortgage market. PBT of €57m (H117 €43m), heavily supported by treasury asset sale gains (€15m) and the closure of derivative contracts (€10m). Operating expenses (ex levies) increased by €14m (10%) to €158m due mainly to an additional provision of €15m in relation to legacy mortgage issue (trackers), while the impairment charge was zero for the period (H117 -€6m). NPLs reduced by €0.2bn to €5.1bn (25.1% of gross loans), though this will fall to €3.0bn (c.16.5%) when the Project Glas sale completes in H218. Fully loaded CET1 fell from 15.0% at end FY17 to 13.4% at end H118, due to a continued embedding of the well flagged TRIM impact as well as IFRS9 costs. RWAs increased to €11.2bn (€10.6bn end 2017) on the back of TRIM, with these set to increase further in H218 by €1.7bn when TRIM is fully embedded, though this will be largely offset (-€1.3bn) by the Project Glas disposal. The net impact of TRIM and Project Glas is expected to reduce FLCET1 by 50bps.

Irish Economy: Assorted data releases highlight bright outlook

A slew of economic data releases yesterday highlighted the positive economic backdrop in the country at present, and the capacity for the strong growth to persist. Annual employment growth quickened to a very strong 3.4% and the population expanded by 1.4% in the year to April 2018. The highest level of net inward migration since 2008 indicates that Ireland's open economy and positive economic prospects are attracting increased numbers of potential workers from overseas. Significantly, a high proportion of net migration is of working age and well-educated. Separately, the latest retail sales data show that an expanding population and workforce continues to benefit the country's retail sector. All of which is positive for a range of domestic-facing sectors, including the banks (credit quality and demand for loans), the REITs/homebuilders (demand for housing) and consumer stocks.

Pace of employment growth quickens

Firstly, the Labour Force Survey for Q218 showed a strengthening in the rate of employment growth in the economy with the number of people in work increasing to 2.26m, a new record and marginally higher than the previous peak reached in 2007. Total employment in Q2 this year was 3.4% (74,100) higher than one year previously, the sharpest rate of increase since Q117. Furthermore, virtually all of the growth in employment in the past year has been in full-time jobs. While the unemployment rate declined for a 24th successive quarter on a y/y basis, the estimate for July 2018 was revised higher from 5.1% to 5.9%. This revision is partly due to the latest population estimates (see below) but still compares favourably with the latest estimate for unemployment in the EU-28 of 6.9% in June this year. Given the strength of the underlying sectors at present, it is no surprise to see the Construction and Accommodation and Food Service categories leading the way in terms of employment growth, with annual growth of 13.8% and 10.8% respectively. While the agricultural (-4.0% y/y), industrial (-1.5% y/y) and retail (-0.8% y/y) sectors have all shed jobs in the past year, the slowdown in IT employment growth (0.8% y/y in Q218 from 8.5% y/y in Q217) is somewhat of a surprise given the frequent announcements from multinationals of expanding operations in the sector.

Population increase driven by higher inward migration

Separately, the CSO's annual Population and Migration Estimates covering the 12 months to April 2018 show a new high for the State's population of 4.86m, a 1.4% (64,500) increase from one year previously. For the first time since 2008, net migration was the primary driver of population growth with immigration to Ireland increasing by 6.7% y/y to 90,300. With emigration declining to 56,300, net migration of 34,000 was the highest since 2008 and a significant increase on last year's total of 19,800. Interestingly, net migration of Irish nationals was positive (i.e. more Irish nationals returning to Ireland than leaving) for the first time since 2009, but 61% of net migration in the past year was comprised of non-EU nationals. The profile of net migration to Ireland indicates that the country is welcoming a relatively young, well-educated populace from overseas. 62% of immigrants to Ireland over the past 12 months were educated to third-level or above, while just 53% of emigrants had such a level of education. 76% of immigrants were aged 15 – 44 years old – a similar proportion to those who left Ireland in the past year. Significantly, net migration of 34,000 in the past year is higher than the "high" scenario used in the CSO's long-term population projections released in June. Although such projections are admittedly based on a much longer period (out to 2051), it is interesting to note that the CSO used an annual net migration range of 10,000 – 30,000 p.a. in its population modelling. These projections indicated that the country's population would grow by between 18% and 41% between 2016 and 2051.

Retail Sales continue to show robust growth

Finally, the latest retail sales data, for July 2018, again show good annual growth (volume +5.5%; value +5.1%), and a strong performance in the month of July with sales volumes +6.5% m/m (sales by value +1.6% m/m) – the highest monthly increase since July 2017. The data can be very choppy on a month to month basis however (it is unclear what impact the fine weather had on July's data) and prone to some statistical anomalies (none of the 13 sales categories recorded m/m volume gains as high as the overall increase of 6.5%, for example) so we tend to view the annual change as the best barometer of the health of the retail sector. Looking at some of the individual sales categories, there was a mixed bag in July with as many categories posting m/m declines in sales volumes as m/m increases, although on a y/y basis, 10 of the 13 categories have recorded annual increases (in both volume and value). The most significant such increases were in Electrical Goods (+22.4% vol; +9.2% value), Motor Trades (+10.1% vol; +8.5% value) and Books, Newspapers & Stationery (+9.9% vol; +10.1% value). Bar, Clothing and "Other" sales all recorded annual declines in sales volumes and values. The positive data from the Motor Trade sector may indicate that the worst of the sales leakage to Sterling retailers has passed, barring a further weakening in the Pound from here.

Economic releases

13.30     US GDP
15.00     US Pending Home Sales
15.30     US Oil Inventories