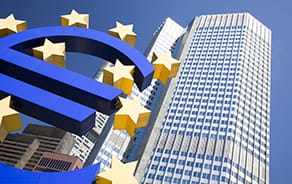 Parliament recess & Purdah take focus of pound
Expectations remain high that the Bank of England will hike rates at their August meeting next week.
Interest rate futures are pricing in a near 90% expectation of a 25bps rate hike next week despite June inflation data coming in well below expectations. With Andy Haldane joining two other members of the MPC already voting for a rate hike last month, Central Bank watchers have been eagerly listening to other committee members for signs of who else might switch their vote. The latest, and last BoE member to speak publicly was Ben Broadbent, deputy governor of the BoE, speaking yesterday evening. Mr Broadbent is the longest serving member of the BoE and has never been on the losing side of a vote. He was keen not to give anything away however, stating that "he didn't know" and "wouldn't tell" how he intended to vote next week. However the MPC may not require the Deputy Governors vote, with Governor Mark Carney among others hinting that they are considering hiking rates soon.
 
Juncker, Trump meeting
 
With the UK parliament on Summer recess, and no significant data or Bank of England speakers until after next Thursdays BoE meeting, focus could shift from Brexit and the UK for the coming days. Focus could well land on the escalation of trade wars, particularly as the EU's Jean-Claude Juncker heads to Washington to meet Donald Trump tomorrow. While Juncker will be seeking to deescalate the growing tensions and avoid further tariffs (particularly on European/German car exports), the outspoken EC president and Donald Trump don't have a great relationship. Trump has already described the EU as a "foe", while Juncker's response to Trump's initial tariff's was that the EU "could also do stupid". The meeting comes shortly after the US president took to twitter to accuse the EU of currency manipulation. The only guarantee from the meeting of two outspoken leaders is that it will generate headlines and soundbites, but EURUSD and trade sensitive currencies will also be keenly watching the exchanges.
 
Euro area PMIs in focus
 
June's composite PMI broke its four month losing streak, rebounding by 0.8 to 54.9, supporting the view that the run of soft economic data at the start of the year was temporary. Various PMI reports have pointed towards the service sector posting a faster recovery. Indeed June's data showed that the services business activity index rose to a 4-month high of 55.2. Meanwhile though manufacturing remains in the doldrums – June's PMI reading of 54.9 represented an 18-month low.

Markets fear that global trade tensions risk exerting a material negative impact on the factory sector. However while we would not shrug this sentiment off looking ahead, our reading of the current situation is that manufacturers may still be managing excess inventories, following softer demand during Q1. The influence on output growth from swings in stock levels tends to be temporary and as such we expect some strengthening this time. Overall we are pencilling in another increase in the composite PMI to 55.5 for July. The data is due for release at 09.00 this morning.
 
Givaudan: Still a bit of a lemon
 
Margin pressure was expected and delivered in Givaudan's H118A results. While most of the margin downside is due to non-company-specific issues, concern remains over the efficient passing on of increasing raw material prices and the ultimate cost of the GBS programme. We appreciate that most of the margin contraction is driven by circumstances outside management's control as the citral shortage is driving its price up, which is not being passed through to clients. Some contraction, however, relates to a lag in the pass through of increasing raw material costs plus the GBS programme. The Naturex acquisition is also on track to complete by the end of September 2018 as previously flagged.
 
Economic releases
 
09.00 EC Markit Eurozone PMI
14.45 US Markit US PMI
15.00 US Richmond Manufacturing Index