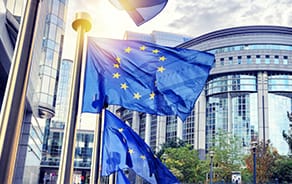 Given the serious lack of progress in EU/UK negotiations, the recent barrage of negative Brexit market chatter and the fact that some elements of the UK government are actually saying that a no-deal Brexit is now more likely, it's no surprise then that the pound has been on the back foot in recent weeks.
While sterling is just over 4% lower against the single currency since its (12 month) highs (0.8620) of mid-April, it's currently just over 10% lower against a rampant dollar over the same timeframe. With the benchmark EUR/GBP rate fast approaching nine-month highs it's worth noting, for sterling buyers at least, that the pair is also fast approaching technically overbought territory. Upcoming resistance levels of particular note for Irish based importers from the UK and sterling buyers are 0.9015 (Nov. 15th high), 0.9033 (Oct. 12th high) and 0.9045 (crucial Fibonacci level).

UK BRC retail sales monitor –July

This showed total sales up 0.5% on a like-for-like basis and 1.6% on a total sales basis. However there was clearly a picture of two separate stories, with food sales performing solidly and non-food weak. Indeed, over the three months to July, in-store non-food sales fell 1.0% on a total basis whilst food sales increased 4.5% on a total sales basis. The heatwave and football World Cup look to have been drivers of this divergence, with the BRC's Chief Executive quoted saying that "sweltering temperatures kept shoppers focussed on eating, drinking and keeping cool". The 1.6% yoy rise in total sales represents a clear softening from May and June, but May and June were particularly robust and therefore some easing back in July always looked likely. The July 2018 total print is still in line with the average of the past 12-months. Clearly the question going forward is whether we see a bounce back in the softer non-food category in particular, or whether this marks the start of an easing back in consumers' willingness to spend.

German industrial production

In the latest set of figures released early yesterday morning, German output fell by 0.9% on the month in June. This was against a consensus expectation of a more modest 0.5% decline. As data for new orders suggested yesterday, the German traded goods sector may be losing some confidence against a background of increasing trade tensions, especially between the US and China. EURUSD was more or less unchanged after the release, remaining below the 1.1600 level. Looking ahead, there will be further industrial production releases out of Europe this week, with Spanish figures out today and French on Friday.

Economic releases

12.00 US MBA Mortgage Applications
13.45 US Fed's Barkin speaks