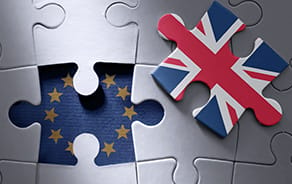 Sterling sell off continues
The fact that the current sterling weakness seems to be hogging the financial headlines in recent days is probably testament to how quiet the summer markets are rather than a seismic shock rippling across the FX landscape.
It's also worth noting that it has only been week ago since the BoE hiked 0.25%, a hike that now seems to have been implemented in order for the BoE to have some easing ammunition in the war chest if/when a dreaded no-deal Brexit transpires. Take that in tandem with the fact that Liam Fox, the current UK Secretary for International Trade and Commerce stressed (uncontested) his concern over a no-deal scenario (60-40 chance) and a veritable news void it is therefore no real surprise that the pound is as much under as much under the spotlight as it is under pressure. The benchmark EUR/GBP rate sauntered through previous technical resistance levels to trade at close to eleven month highs of just over the pivotal/psychological 0.90 level yesterday but it (EUR/GBP) is only just over 1% higher than it was this time last week, we're not sure that constitutes a 'rout', just yet anyway.

RICS survey points to modest improvement

Previously, on the activity front, a lack of supply - particularly of second hand stock - has been underpinning UK house prices, with the average inventory of unsold supply per estate agent branch still close to historic lows but most of the main metrics in July's UK RICS housing survey showed modest signs of improvement. The selling prices balance firmed a touch to +4% from a revised +3%; sales per surveyor climbed to 15.1 from 14.5; and the new buyer enquiries balance picked up to +2% from 0%, the first time it has been in positive territory since March last year. The agreed sales balance showed a similar trend. That said, sales expectations slumped from +3% to -28%. Overall the results seem to imply some improved signs of life in the UK housing market, but this is a qualified conclusion.

Fed's Barkin calls for further rate hikes

Speaking yesterday afternoon in Virginia, Richmond Fed President Thomas Barkin asserted in his speech that the US economy is in a strong position to warrant further interest rate increases. Commenting on current interest rate levels, which he believes to be below normal levels, Barkin stated "it is difficult to argue that lower than normal rates are appropriate when unemployment is low and inflation is effectively at the Fed's target". The Fed has adopted a gradual approach to raising interest rates since 2015, hiking rates three times in 2017 and twice already in 2018. Despite leaving rate on hold at its policy meeting last week, the central bank is on course for two further interest rate hikes by the end of the year.

Irish Banks: KBC Ireland sells €1.9bn NPL portfolio

KBC Bank Ireland (KBCBI) has reported a net profit of €116m after tax and impairments for H118 (€173m H117), with the y/y decrease primarily due to reduced impairment provision releases, with an operating profit of €51.6m on the period. New Irish residential mortgage lending increased to €422m, +27% y/y and implying a market share of approximately 11%. KBCBI reported an impairment release of €82m for H118, and continue to guide for a FY18 impairment release of €100-150m, while impaired loans fell by 7% to €4.4bn at H118 (prior to the transaction detailed below). Additionally, KBCBI has announced that it will sell a legacy loan portfolio of approximately €1.9bn in loans consisting of its non-performing corporate loan book, non-performing Irish BTL mortgages and a mix of performing and non-performing UK BTL mortgages. As a result of this transaction, the level of NPLs at KBCBI will decrease by approximately 40%, with the NPL ratio to c.25% pro forma at end Q218 from 35.6% as reported at end 2Q18. RWAs will also reduce by approximately €0.4bn. The transaction is expected to result in a net P&L impact of +€14m (including all costs related to the transaction), and an improvement in group CET1 of +7bps.

Kerry Group: Solid H118, little change to forecasts expected

Kerry this morning issued a solid set of H118A numbers, reporting a 0.3% increase in adjusted EPS to 144.2c from a 1.4% increase in Group revenue to €3.22bn. Trading profit increased 0.5% to €340.0m. At a Group level LFL revenue growth of 4.2% comprised volume growth of 3.6% and pricing up 0.6%, impacted by a Brexit-related FX transactional hit of -0.1%. The interim dividend per share has been increased by 11.7% to 21.0c. On a constant currency basis, management has marginally tightened adj. EPS guidance to the upper end (7% to 10%) of the previous range (6% to 10%). At a divisional level, in Taste & Nutrition (87.6% of H118A trading profit) the company reported a 2.5% increase in trading profit to €338.9m from a 1.4% increase in revenue to €2.58bn. LFL revenue growth of 4.7% was driven by a solid 4.1% increase in volumes augmented by a 0.6% increase in pricing. At the reported line revenue grew 1.4% as a 4.6% contribution from acquisitions was more than counteracted by a 7.9% FX tailwind. The Consumer Products division (12.4% of H118A trading profit) reported a 6.8% decrease in trading profit to €47.8m despite a 1.2% increase in revenue to €685.4m. LFL revenue growth of 1.8% (1.3% volume; 0.9% pricing; -0.4% transactional FX) was marginally ahead of forecasts. Reported revenue was up 1.2% as FX headwinds were not as strong as forecast.

Glanbia: Solid H118 numbers, FY18 guidance reiterated

Glanbia issued a better than expected set of H118A numbers reporting a 15.8% decrease in adj. EPS to 38.83c from a 16.6% decrease in EBITA to €123.7m and 6.2% decrease in revenue to €1.11bn. In its FY17A results release management guided EPS to grow by 5% to 8% on a constant currency basis, impacted, at that stage by an 8% transactional headwind. This guidance has been reiterated, which remains dependent on a strong recovery in H218E. At the divisional level, Glanbia Performance Nutrition reported a 24.5% decrease in EBITA to €63.3m from a 4.4% decrease in revenue to €519.6m. The main driver was a 9.3% FX headwind. LFL revenue grew 1.3% where solid volume growth of 5.4% was impacted by a weak pricing environment. Acquisitions contributed 3.6% to GPN revenue.  Glanbia Nutritionals reported a 6.3% decrease in H118A EBITA to €60.4m from a 7.7% decrease in reported revenue to €592.4m. As with GPN, the main driver was a 10.1% FX headwind. LFL revenue growth was stronger than anticipated where volume growth of 5.9% was countered by a 3.5% price decrease. There was no contribution from acquisitions over the period. Glanbia's share of profit after tax from JV's was €17.8m. Management have indicated that these numbers are in line with market consensus from their own in-house survey. The reiteration of full year guidance is also reassuring. There will be little in these numbers to change market forecasts as all depends on recovery in H2.

Economic releases

13.30 US Initial Jobless Claims