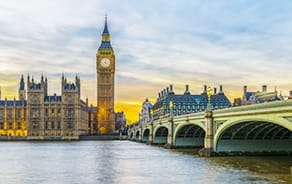 Sterling slips on release of UK Brexit technical papers
If the main aim of yesterday's UK Brexit technical papers was to firmly place the fear of God at the feet of British business, consumers and Eurosceptic MP's in the event of a 'no-deal Brexit' scenario, one would have to agree that it was a job well done.
A visibly uncomfortable Brexit minister, Dominic Raab, delivered the release of 24 (of over 70) technical papers. Painting an almost other-worldly, apocalyptic landscape of higher banking charges/business costs, delayed money transfers and stockpiling of medicines, Theresa May's Brexit strategy now seems to be the adoption of scare tactics to ensure her government accept her softer, Chequers Brexit deal. One of the papers, covering trade suggested that UK "businesses should consider whether it is appropriate for them to acquire software and/or engage a customs broker, freight forwarder or logistics provider to support them with these new requirements." On the contentious subject of future cross (NI/RoI) border trade and in a supreme exercise of buck passing the paper advised that businesses should "consider whether you will need advice from the Irish Government about preparations you need to make".

ECB minutes

The account of the ECB's Governing Council (GC) meeting held on 25-26 July, failed to deliver any new clues on the monetary policy outlook. The GC continued to view the economic outlook as one of solid, broad based growth, with uncertainties around the inflation outlook receding. Downside risks to the growth outlook were once again predominantly seen as being global in nature, notably stemming from trade tensions and protectionism. The GC was also comfortable with the market interpretation of its June policy decisions and that markets were aligned with the ECB's view of the rate outlook.

Solution to manage potential GBP volatility

GBP sellers may wish to put protection in place to manage any potential volatility in the pound as we close in on Brexit negotiation deadlines. Buying Vanilla Options is one way to manage this risk giving the company a protection rate while allowing them to participate in 100% of EUR/GBP moves lower. Please see indicative pricing below.
Indicative pricing – Selling £1mm and Buying Euro
 Q4 2018 - Strike Rate 0.9050 – Cost per selling £1mm - £21,000
 Q1 2019 - Strike Rate 0.9050 – Cost per selling £1mm - £29,50
 Q4 2018 - Strike Rate 0.9150 – Cost per selling £1mm - £16,5
Q1 2019 - Strike Rate 0.9150 – Cost per selling £1mm - £24,500
Main Points
 Price certainty to sell GBP at the strike rate 0.9050 for Q4 2018
Ability to participate in favourable moves lower in EUR/GBP up to expiry.
 Flexibility to drawdown the contract anytime within the time frame
Pay premium upfront.
INM: Newspaper circulations data illustrate structural pressures

ABC Newspaper Circulation data for Ireland for H118 show that conditions remain challenging across the industry. Total Sunday circulation fell by 7% y/y to 577,937 copies, while total 'morning' circulations fell 8.2% y/y to 384,618 copies. The data also show that INM's share of both markets slightly ticked up in the period. To start with the daily broadsheets, the data show that INM's Irish Independent had an average circulation of 87,673 copies, -7% y/y. This is broadly similar to the change in circulation for its peers The Irish Examiner (-8% y/y to 26,085 copies) and The Irish Times (-6% y/y to 58,678 copies). Across the tabloids, INM's 50-50 JV, The Irish Daily Star, outperformed with its circulation falling by 'only' 7% to 46,808 copies, while The Daily Mail and Daily Mirror's circulations dropped by 23% y/y and 12% y/y respectively. INM's Herald title saw its circulation fall by 18% y/y to 31,946 copies. The Irish Sun was an outlier, +1% y/y to 56,206 copies. Of course, some of these moves will have been driven by the use (or non-use) of bulk sales. In the Sunday market INM's flagship Sunday Independent title fell by 4.6% y/y to 176,580 copies, outperforming peers The Sunday Business Post (-5.0% y/y) and The Sunday Times (-5.8% y/y). On the tabloid side, The Sun on Sunday bucked the trend, +1.0% y/y, but all other titles saw steep falls (INM's The Sunday World -9.4% y/y to 130,083 copies, while the Mail on Sunday was -16.5% y/y and The Sunday Mirror -7.5% y/y). INM commands a 51% share of the daily quality market (+40bps on H217); 24% of the daily popular market (+70bps on H217); 63.0% of the Sunday quality market (+10bps on H217) and 48.8% of the Sunday popular market (+170bps on H217). While these market share gains are helpful, they aren't enough to counter the ongoing contraction of the market. INM's group revenues fell 9.4% in FY17 and within that circulation revenues (which make up 30% of the group total, newspaper advertising revenues separately contribute a further 19%) were -8.4% y/y.

Kingspan: Solid H118

Kingspan has reported H118 results with EBITA up +10% to €195.3m. This was achieved on the back of revenue growth of 15%, while the EBITA margin slipped 50bps to 9.7 %. Basic EPS was up 8% to 80.7c while the interim DPS has been increased by 9% to 12c. Management points out how the company benefited from improved momentum in Q2 and that this has continued into H2, which in turn underpins its "encouraging outlook for the rest of the year". At a divisional level, the main outperformer was Insulation Boards, where EBITA was +33% to €53.1m thanks to 15% sales growth (7% LFL) and 170bps margin expansion to 12.4%. A strong performance from Kooltherm in the UK was a key contributor. Insulated Panels, the largest division, recorded 5% profit growth thanks to 14% sales growth (LFL +4%) but margins slipped 80bps to 9.7%. After a slow start to the year activity is reported to have improved in Q2. In the UK, macro uncertainty remains a concern but revenue was "comfortably ahead" in Q2 driven by online retail infrastructure. Amongst the three smaller divisions, Light & Air performed in line with expectations but Water & Energy (Environmental) saw EBITA slip €1.2m to €5.5m due to pricing pressure in the hot water segment in the UK, while Access Floors saw EBITA fall €2.2m to €9.0m due to a subdued US market and weaker UK.

Economic Releases

09.30     UK    U.K Finance Loans for Housing
13.30     US     Durable Goods Orders
14.00     US     Fed Hosts Annual Jackson Hole Central Banking Symposium
15.00     US     Powell to Discuss Economy and Monetary Policy at Jackson Hole