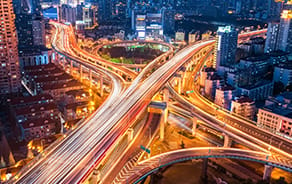 Wall Street overturned early losses to close up, with the S&P 500 ending 1.2% higher.

The turnaround followed reassuring comments from White House National Economic Council Adviser Larry Kudlow who said that 'I think we're going to come to agreements' [with China]. He also went on to tell Fox news that he believes the Chinese will 'back down and will play ball' whilst sentiment was also helped by comments from Commerce Secretary Wilbur Ross signalling that the door was open for a negotiated solution with China on trade. After the worries that followed China's response to the US' proposed list of tariffs (China hit back yesterday morning announcing an additional 25% tariff on 106 US products, including soybeans, cars and chemicals), both sets of comments have proved to be important in settling risk sentiment, albeit until we hear more from both sides in what looks set to be a drawn out negotiation.
EZ inflation points to delayed normalisation
In their March meeting, the ECB removed its bias towards further quantitative easing, removing the last suggestions that the central bank was inclined towards further easy monetary policy and turning the corner towards normalisation. However the message was delivered in a very guarded manner, with Draghi & co at pains to emphasise that the next steps would be measured and dependent on further improvements in economic data, in particular inflation. To that end, yesterday's March flash inflation print will have done little to spur the ECB into action. Annual inflation did recover to 1.4% in March, however the previous months disappointing 1.2% was revised lower to 1.1%, and Core inflation remains firmly rooted at 1%, and below the projected 1.1% level.
UK Services PMI (March)
The UK services PMI rose to 54.5 in February from 53.0 in January. The detail provided a positive assessment overall of the health of the UK's dominant sector; the new work component rose at the fastest pace since May 2017, while hiring intentions were the strongest in five months. Furthermore there was good news on the cost front, with input prices rising at the slowest pace since August 2016, with firms noting that exchange-rate driven price pressures had stabilised in recent months.
We suspect that this picture will largely have persisted into March too, with the anticipation (and confirmation) of a Brexit transitional agreement another favourable factor. With input price pressures now clearly moderating, service providers may again note the easing in cost pressures. However service providers likely faced significant weather disruption in March as snow and freezing temperatures hit. Taking a steer from earlier weather afflicted readings, such as in December 2010 (when the UK experienced two spells of severe winter weather with very low temperatures and significant snowfall), we can expect the PMI to follow the mercury lower. We are pencilling in a 2pt drop to 52.5 for this morning's release (9.30 am).
Irish Economy: Services PMI moderates to 56.5 in March
The latest Investec Services PMI Ireland report shows that while business activity continued to rise sharply during March, the rate of expansion has eased to a four-month low, partly as a result of snow disruption at the start of the month. The headline PMI was 56.5 versus February's 57.2 reading. The report shows that, notwithstanding the weather-related disruptions, the rate of growth in New Business was little changed last month. Unsurprisingly, this outturn seems to have been driven by overseas customers, with the pace of expansion in New Export Orders quickening to the fastest in 2018. In turn, this strong demand led to a sharp increase in Backlogs of Work (where the sequence of growth now stretches to 58 months), despite another uptick in Employment (continuing a 67 month series of above-50 readings). On the margin side, despite the rate of growth in Input Costs having moderated to a six month low, it remains pronounced, with higher prices for raw materials and rising wages credited with the latest increase. Companies are responding to this by upping Output Prices (as they have consistently done on a monthly basis throughout the past four years), but despite this the Profitability Index tumbled to a four month low in March. The forward-looking Confidence index slipped to a four month low last month, although we would caution against reading too much into this given that it may have been influenced by the since-departed weather issues. We are nonetheless pleased to see the breadth of optimism across the sector, with all four of the segments that are captured by this release (TMT, Financial Services, Business Services and Transport & Leisure) simultaneously posting above-50 readings in this index for a 70th successive month in March.
Irish Banks: NAMA launches tender offer to buy back sub debt
Bloomberg revealed yesterday that the National Asset Management Agency (NAMA) is to launch a tender to buy back at least some of its €1.6bn in subordinated debt securities. NAMA issued the subordinated debt in part-consideration for the core loan portfolio acquired in the wake of its establishment. Of the €1.6bn (nominal) of securities, €281m ended up in Bank of Ireland, €471m in AIB and €843m in IBRC. The State placed IBRC into liquidation in 2013 and following the sale of the group's assets its holding transitioned into private hands. NAMA has confounded the wildly pessimistic predictions made by some commentators at the time of its establishment (estimates of its lifetime losses ranged up to €20bn!!) and is on track to deliver €4bn+ of profits (the agency itself conservatively guides in excess of €3bn, but its underlying retained earnings are already north of €3bn). It redeemed the last of the €30.2bn in government guaranteed senior bonds ahead of schedule in late 2017, leaving the €1.6bn in sub debt as its remaining bonds. The NAMA sub bonds have an attractive coupon of 5.264%, although this is non-accumulative and payable only at the discretion of the issuer. Given the low returns on excess cash available to NAMA it is no surprise that it would look to redeem at least some of these securities ahead of schedule (the first call date is 1 March 2020). According to the Bloomberg piece, "the agency will assess the terms debt holders offer before deciding how much, if any, to accept", with the tender offer taking the form of an unmodified reverse Dutch auction process.
Irish Banks: Ulster Bank deposit ratings upgraded by Moody's
Moody's yesterday evening upgraded the long-term deposit and issuer ratings of Ulster Bank Ireland DAC (UBID) to Baa1 and Baa2, from Baa2 and Baa3, respectively. The agency also upgraded UBID's adjusted baseline credit assessment (adjusted BCA) to baa2 from baa3, as well as its short-term issuer rating to Prime-2 from Prime-3. This rating action follows yesterday's ratings actions by Moody's on UBID's ultimate parent company, RBS, which saw ratings upgrades for many of its subsidiary companies. These ratings actions follow the approval by Scottish courts last month for the restructuring and ring-fencing of much of RBS Group's retail banking operations into a new intermediate bank holding company, NatWest Holdings Ltd, which will be a direct subsidiary of RBS Group. Moody's said that UBID's BCA could be upgraded if the bank continues to strengthen its credit fundamentals, reduces the amount of legacy and non-performing assets on its balance sheet and improves its pre-provision profitability. UBID's BCA could be downgraded due to a decline in its capital levels beyond that already factored into Moody's assessment; a significant increase in the use of market funding; or a deterioration in the bank's liquidity position.
Irish Economy: Exchequer Returns a mixed bag
The Exchequer Returns released by the Department of Finance last night were a bit of a mixed bag, with a revenue undershoot relative to profile (target) being more than cancelled out by good work on the spending side, helping the underlying deficit to come in €130m better than had been guided in Q1. Q1 tax receipts came in at €11.6bn, +3.5% y/y. Receipts for the month of March alone were €4.1bn, +4.4% y/y (so, materially stronger than the 3.0% annual growth recorded in the opening two months of the year), but despite this the monthly outturn was 2.3% behind profile (€4.2bn). So, for Q1 as a whole tax revenues are running €141m or 1.2% behind target. The three main contributors to this revenue undershoot are Income Tax (€80m behind profile at €4.7bn); Excise (€62m behind profile at €1.2bn); and Stamps (€40m behind profile at €302m). The Income Tax miss was attributed to "lower than expected receipts for the self-employed and unearned sources of income". Given the strength of the overall economy we are surprised by this outturn, but wouldn't dwell on it given that the miss is of the order of 1.7% relative to profile. The Excise outturn is at odds with the performance of both VAT and Customs, which exceeded targets in Q1. The Department of Finance offers no explanation for this but we wonder if sluggish new car sales (-2.9% y/y in the opening two months of 2018) are the culprit here. Finally, while Stamps are 11.7% weaker than forecast, they are still +35.4% y/y in the year to date (presumably helped by the trebling of stamp duty on commercial property purchases), so the timing of transactions may be a function behind the soft performance in the month of March (28.7% behind profile). While tax revenues are running a little behind target, the same can be said about gross voted (discretionary) expenditure. This was 2.3% lower than profile at €14.1bn in Q1, with current expenditure 1.6% lower than profile and capital investment 13.2% weaker than had been expected. National debt servicing costs of €2.1bn were just €7m or 0.3% higher than expected. Excluding transactions that have no General Government impact reveals a €2.0bn deficit in Q118, which is €130m better than had been forecast. In last October's Budget the Department of Finance guided tax receipts to grow 6.0% this year, so the 3.5% y/y growth recorded in Q1 will need to be sharply improved on in the coming quarters for this target to be met. Nonetheless, discipline on the spending side is delivering a better net outturn than had been anticipated.
C&C: Matthew Clark deal
C&C has, with the support of AB InBev, acquired the entire issued share capital of Matthew Clark Ltd and Bibendum PLB Ltd and subsidiary businesses. The undeclared consideration for the shares is a nominal sum. C&C is, however, providing sufficient funds to support the ongoing working capital and other cash requirements of the business. AB InBev is providing "additional financial support" to the transaction. At completion, MCB had £102m of working capital facilities provided by its current lender group and C&C has indicated it has guaranteed £80m to the banks over an 11-month period. It will also pay a £35m bill due to HMRC.
SKG: Italy's Burgo to add 600k tonnes of capacity in Q4 2019
Italy's Burgo will convert one lightweight coated (LWC) paper machine at its Verzuolo mill in Italy to recycled containerboard production, RISI has learned. According to market sources, the firm is expected to start up the machine, which will produce 600,000 tonnes/yr of recycled containerboard, by Q4 2019. Such an expansion will increase European containerboard capacity by another ~2% in 2020 towards >3%, with RISI currently estimating market capacity to grow by 4.4% in 2018 and 2.4% in 2019.
CRH/Ferguson: US homebuilder, Lennar, reports results
Lennar, the US homebuilder, reported quarterly yesterday results for the three months ending Feb 28th. New orders rose by 30% to 8,456 homes. This was largely driven by the recent acquisition of CalAtlantic but on an organic basis was still up 14%. Lennar management said that it remains positive on the outlook for the housing industry in general. Although interest rates have ticked up, unemployment remains low, the labour participation rate has been increasing, and wages have been moving modestly higher (and it thinks even higher than the data the government captures). It states that its customer base feels confident in both job security and compensation levels in spite of political noise. It also argues that against a backdrop of higher demand, the production shortage over the past years has in fact resulted in supply shortages that are the underpinnings of at least stability and probably continued expansion of this housing recovery.
Economic releases
09.00    EC    Eurozone PMI
09.30    UK    Services PMI
10.00    EC    PPI + Retail Sales
13.30    US    Trade Balance