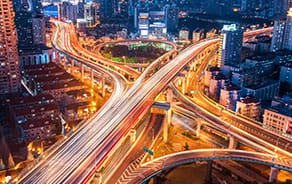 Trade surplus rises in July
Goods Exports and Imports data released on Friday show that the seasonally adjusted monthly trade surplus rose to just under €4.0bn from June's €3.7bn outturn. This outturn was driven by a 0.4% m/m increase in exports to €11.9bn and a 2% m/m decline in imports to €7.9bn.
Unadjusted data for the opening seven months of 2018 show that exports were +11% y/y to €80.3bn, imports +8% y/y to €49.3bn and the trade surplus +17% y/y at €31.0bn. The headline outturn can, however, be distorted by movements in the multinational-dominated segments, so it is worth noting that only five of the nine commodity groups posted an annual increase in exports, while seven of the nine groups saw higher imports. On the same theme, exports to Great Britain were -5.3% y/y, but the devil is in the detail here as the headline decline was driven by the Chemicals sector. Indeed, six of the nine commodity groups saw higher exports to Ireland's next door neighbour, despite the weak pound. Net exports were the key driver of last week's bumper quarterly national accounts print, which showed GDP +9.0% y/y in Q218. While the risks to global growth have picked up since the start of the year, it is clear that Ireland's exporters are still, on the whole, performing well. 

Permanent TSB: Additional NPLs may be included within securitisation
 
The Irish Times is this morning reporting that a previously speculated securitisation of non-performing loans by mortgage lender PTSB may be upsized from an originally planned €900m to €1.5bn, as additional NPLs are included within the proposed structure. Although PTSB has not confirmed whether or not it is planning to proceed with any securitisation process for its NPLs, it has previously acknowledged it was one option under consideration as it continues to implement its NPL reduction strategy amid regulatory pressure to reduce these down to a sustainable level. The proposed securitisation of NPLs is likely to focus on the problematic so-called 'Split Mortgages' which have already been restructured but are not able to be re-categorised as performing under ECB and EBA rules. NPLs represented c.25% of gross loans at PTSB's H118 interim results, though the bank has already agreed to sell €2.1bn in NPLs to an affiliate of US private equity investor Lone Star, which should complete in H218 and reduce NPLs down to c.16%. A securitisation of a further €1.5bn of NPLs would have the potential to reduce NPLs down to below 10% of gross loans, depending on the structure of the SPV.

Irish Economy: Planning permissions soar in H118
 
Planning Permissions data for Q218 released by the CSO on Friday show that 6,777 dwelling units (4,951 houses and 1,826 apartments) were approved in the three months to end-June. This represents an annual increase of 52%, but we caution against reading too much into that growth rate as the Q217 figure was undoubtedly dampened by the introduction of the new fast-track planning regime for developments of 100 or more units, where such projects could be submitted directly to the State planning authority, ABP. The Minister for Housing signed the necessary commencement order for this on 23 June 2017, with the associated regulations coming into effect on 3 July 2017. Indeed, Q217 saw a q/q dip in approvals, while the CSO has previously stated that 62% of the q/q increase posted in Q118 (where 8,302 units were approved, the highest quarterly outturn since Q309) was related to Strategic Housing Development (SHD) applications. Following the initial flurry of SHD applications at the start of the year, we are unsurprised to see that Q2 permissions were -18% q/q. Taken together, the H1 permissions of 15,079 represent an annual increase of 66%, but this is flattered by both base effects and the front-loading of SHD applications. Nonetheless, planning applications are a lead indicator for future housing completions, so it is welcome to see that the recovery in permissions since the 2012 trough of 6,250 units (2017: 20,776) remains intact. Last year some 14,446 dwellings were built in Ireland, which is less than half the low point of the range of estimates of annual new household formation (30,000-50,000 units). 
 
UK this week: In UK focused markets, eyes are never too far away from Brexit developments and this week will be no exception. Indeed, an informal EU leaders Summit set for 19-20 September is set to include a Brexit debate in which it is thought EU leaders will press the EU's chief negotiator Michel Barnier to work constructively with the best of Theresa May's Chequers proposals whilst they also look set to try and advance talks on the Northern Ireland/Republic of Ireland border conundrum. EU leaders also look set to discuss whether to have a special EU Summit in November, which is now being widely touted at the most likely time for a deal after M. Barnier said a deal would be possible in 6-8 weeks.  Beyond Brexit, UK CPI inflation looks to be the key UK data release for this week, although we suspect it will hold in the tight 2.4%-2.5% range in which it has sat for the past 5 months; we are pencilling in a steady 2.5% this time. The UK release calendar also includes retail sales figures and public finance data for August.
 
Europe this week: On the Euro area's data list the highlight looks to be the 'flash' PMIs due on Friday, providing a steer on economic momentum for the final month of the quarter. We are pencilling in a 0.4pt drop in the Euro area composite to 54.1, implying respectable but still slightly softer growth momentum as the quarter closes out. We also have Norwegian and Swiss central bank meetings to look forward to during the week. 
 
US & ROTW this week: Over the coming week, emerging market currencies, not least the Turkish Lira, may well continue to feel the heat as markets eye more closely the approaching 26 September FOMC meeting throwing Federal Reserve rate rise plans back into focus. Next week we will see the final run of pre-FOMC data releases, including a swathe of housing market releases, the preliminary September PMIs and September manufacturing surveys (Empire State and Philly Fed). Japanese markets are closed on Monday for Respect the Aged day, although we do have a Bank of Japan announcement to look forward to mid-week. Though it does not carry the hype the last BoJ decision did, where the central bank opted to make smaller adjustments to policy more than markets had been betting. We also await developments on the latest round of the US-China trade war.
 
Trump Tariff Threat
 
Bloomberg reports that US President Donald Trump has told aides to proceed with imposing tariffs on an additional $200bn of Chinese imports. However, an announcement on the new round of tariffs has reportedly been delayed as officials are considering making amendments to the original proposals following concerns raised during the public comment period. Subsequently, the Wall Street Journal reported that an announcement is expected as early as today or tomorrow, adding that Beijing intends to walk away from the planned trade talks if the US President proceeds with the threatened tariffs. The initial news saw US equities pare gains on Friday, with the S&P closing flat. Chinese shares have sold off today on the back of the reports, in addition to the destruction caused by Typhoon Mangkhut. The Shanghai Composite is off 0.9% today, while the Hang Seng is down 1.3%. 
 
10.00 UK CPI
12.15 EZ ECB's Praet speaks