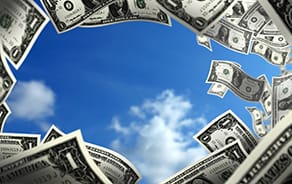 Trump delays steel and aluminium tariffs
President Trump has further delayed the imposition of steel and aluminium tariffs on the EU, Canada and Mexico; the extension of the ('final') exemption is for 30-days (to 1 June) with the White House saying this provided time to finalise a deal.
The US administration has also reached agreements-in-principle with Argentina, Australia and Brazil, with the details of those agreements to be 'finalised shortly'. The White House however remains focused on extracting concessions from the EU over the next 30-days (and further progress on NAFTA renegotiation). It remains to be seen how much the EU will bend, but recent comments suggest talks are set to run on amidst further confrontations and clashes with the EU. Indeed, the EU Trade Commissioner Cecilia Malmström has so far refused to engage until the EU is accorded a permanent exemption from the new tariffs. Note that these latest exemptions come just as the US prepares to send a delegation to China, including Treasury Secretary Mnuchin, to seek a negotiated outcome on the recent US-China trade spat. For now though, the can has been kicked with the immediate imposition of steel and aluminium tariffs on EU imports to the US delayed.
Reserve Bank of Australia (RBA) announcement
As widely anticipated, the RBA left policy on hold with the cash rate remaining at 1.50%. The statement appeared to strike a somewhat more dovish tone, at least on the economic outlook, with it flagging that growth had slowed in recent months and shifting its language to say the RBA expects the Australian economy to grow "a bit above 3 per cent in 2018 and 2019". However it also pointed out that "the recent inflation data were in line the Bank's expectations". Note on the currency, the statement recognises the recent depreciation of the Australian dollar, although it also points out that it remains within the range of the past two years. Overall there is nothing to get to too excited about here, given the RBA seems comfortable in pause mode for now. Hence we saw little market reaction.
Thought of the day
MPC May 2018 - change of view: We have pulled our forecast of a 25bp increase in the Bank rate to 0.75% after the next MPC meeting on 10 May. Our call is now that the stance of policy will remain on hold, albeit with a likely degree of dissent from one or two of the committee's hawks. This follows the softer than expected GDP data on Friday, showing that the economy grew by just 0.1% in Q1. The figures were not a big surprise to us. Our call had been that GDP probably rose by 0.2% on the quarter, with risks to the downside. We see most of the slowdown from the +0.4% recorded in Q4 to be related to the snow, even though this does not fit perfectly with the monthly profile of the ONS's data between January and March. Nonetheless the market surprise demonstrates the widespread concern that a broader slowing in economic momentum might be afoot. More importantly we suspect that this view has been shared by the Bank of England. With inflation declining at a faster pace than the MPC's projections, the majority of members may not be in a great hurry to tighten again after last November's hike. Instead they may assess the next few months of data to determine whether Q1's weakness was snow related and therefore a one-off, or whether it is part of a more fundamental cooling in economic conditions. Our own thinking is in line with the former and we are inclined to the view that the MPC will move again in August. In the near-term we are keen to see April's services PMI on Thursday, to see if the index reverses March's near three point loss, as we expect. We will publish a new interest rate profile at the end of the week with our formal preview of May's meeting.
Investec Manufacturing PMI Ireland April 2018: Recovered from weather impacted March
The latest Investec Manufacturing PMI Ireland report shows that growth of output has rebounded from March's weather-related slowdown. The headline PMI strengthened to 55.3 in April from the 12 month low of 54.1 that was recorded in March. The improvement in the headline PMI does not, however, map on to each of the components of the survey. New Order growth cooled to the slowest since November 2016, while New Export Orders advanced at their weakest pace since October 2016. On the latter point, Asia and Europe were seen as the strongest sources of demand in the month. The moderation in client demand has had a knock-on effect on other components of the report. While Backlogs of Work have increased for 12 successive months, the latest rise was only slight. Employment growth cooled to a six month low, with only one-in-seven firms adding to headcounts in April. On the margin side, Irish manufacturing firms signalled a further sharp increase in input costs last month, with higher raw materials prices (including paper, steel and timber) blamed for this. That inflationary pressure, in turn, has led to a strengthening in the rate of growth in output prices, to the fastest in a year, as firms seek to pass on higher costs. However, higher sales prices were not enough to prevent a deterioration in the Profitability Index, where the rate of decline has quickened to the strongest since the three months to end-March 2017. Notwithstanding the uptick in costs, firms stepped up their Quantity of Purchases last month. Admittedly, some of this may have been down to an element of catch-up following the snow in March. The forward-looking Future Output index cooled to its lowest for six months, although it remains well into positive territory, with around 95% of panellists saying that they anticipate output to be either the same or higher 12 months hence. With global growth at a seven year high, we think that this optimism is well-placed.
HBRN/GRN: CBRE commercial property market update
The latest commercial property update from CBRE reports continued momentum in each of the sectors of the Irish commercial property market with particularly strong volumes of activity recorded in the office and industrial & logistics sectors in the early part of the year. Demand continues to outstrip supply with particularly strong demand for core opportunities in provincial locations such as Cork and alternative investments. Total returns from Irish CRE were 6.8% in the year to end-Q1. In the office market, activity is continuing at pace with CBRE noting that several large requirements are currently active and, with more than half of new stock to complete in 2018 already pre-committed, a scarcity of new accommodation for those requiring premises will continue to prevail for the foreseeable future. Prime rents remain stable at €65psf and the overall vacancy rate is now sub-6%. In the industrial sector, a scarcity of modern premises is also a main feature of the market, although prime industrial rents in Dublin have now breached €100psm (€9.50psf) leading to a small number of speculative schemes now under construction and further projects in planning. A further 7% rise in rents is expected by end-year. A strong domestic economy is supporting activity levels in the retail sector, although UK retailers remain reluctant to expand at present given prevailing uncertainties. Prime yields in all sectors remain stable, although some further tightening is expected in the PRS and student accommodation sectors.
Irish Banks: Net mortgage lending rises for fifth month in succession
Data released from the Central Bank of Ireland (CBI) show net mortgage lending rising for the fifth month in succession. This comes after 89 months of consecutive declines between 2010 and 2017. Data released from the CBI yesterday showed total net mortgage lending increasing by €184m or 0.2% y/y in March, to just over €75bn. This marked the fifth successive month of annual net mortgage lending growth in Ireland, and comes after a period of mortgage market contraction that lasted over 7 years between 2010 and 2017. Non-housing loans increased by 0.7% or €103m in annual terms to end-March, while lending for consumption purposes grew by 2.4% or €289m annually. However, in relative leverage terms, the Irish household sector continues to save faster than it is borrowing, with household deposits increasing by 3.7% or €3.6bn y/y in March, this bringing to 45 the number of successive months showing annual growth. Total household deposits in the Irish banking system now total just under €101bn.
Building Materials: Rockwool guidance updated
Rockwool have raised their margin guidance for 2018 in advance of publishing Q1 results in two weeks time. In a short update in advance of Q1 results, Rockwool have raised their margin guidance for the year 2018 from "at least 11%" to "around 13%". The company is maintaining its sales guidance for the year in the 7-10% range. The company is citing strong sales development in Q1 despite negative currency impacts. Higher input costs are being offset by "reasonable inflation on sales prices" and further productivity improvements. One note of caution they identify is continued pressure on production capacity in coming quarters – further capacity is being built in the US and Romania but will not come on stream until 2020. The company will report Q1 results on 18 May.
Paper & Packaging: DS Smith pre-close update
DS Smith FY pre-close trading update has been released. Trading for the FY18 (April YE) has been in line with expectations, volume growth remains strong aided by e-commerce and pan-European customer demand for innovative and sustainable packaging solutions. Higher paper prices are being passed on. RoS margins to be flat y-o-y. Volumes at Interstate Resources have been 'excellent'. Interstate synergies have been increased by $5m to $35m. DS continues to increase its market share in Europe.
Economic releases
09.30 UK Markit PMI
13.30 CA GDP
14.45 US Markit PMI
15.00 US ISM Manufacturing