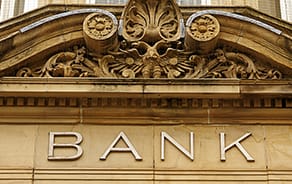 The week kicks off with political news from the euro area.

German chancellor, Angela Merkel is set to lead her fourth government as the german grand coalition between her CDU party and the opposition SPD was finally confirmed yesterday. In Italy a hung parliament looks almost certain as it appears, at this stage at least, that no single party has achieved a majority, we have a more detailed note in our 'Thought of the day' below. Looking at eurozone fundamentals, the key event will be Thursday's ECB governing council (GC) meeting. No change in its stance is likely. But we suspect that a more robust economic outlook will put the GC under pressure to remove the easing bias on its QE policy i.e. no longer state that its stands ready to step up or extend the programme if necessary. We recognise that the GC wishes to tread wearily, but by definition, the road towards gradual policy normalisation must involve taking steps at various stages.
UK this week
Unsurprisingly UK news has been dominated by Brexit, not least given the european commission's draft of the UK's EU withdrawal agreement. The main focus was on UK PM May's (non-event) speech last Friday, which only really served to clarify how strained and tenuous current negotiations are with the EU, particularly in relation to the Republic/N.I. border issue. UK Chancellor Philip Hammond is scheduled to speak on a possible trade deal on services with the EU next week. A number of British economic indicators will be published as well, including the services PMI (Monday), the BRC retail sales monitor (early Tuesday), the RICS housing survey (early Thursday) and the release of manufacturing, construction and trade (Friday).
US this week
Last week was dominated by new Fed Chair Jerome Powell's Congressional testimonies and by his relatively upbeat economic message. In turn this implies that FOMC members could be of a mind to step up the pace of tightening through 2018. It is notable though that although the S&P 500 has struggled so far this week, mostly due to President Trumps tariff tantrum, US treasury yields are little changed since the end of the previous week. In this respect, next week's star billing will be Friday's US jobs numbers for February, after January's strong earnings numbers sparked fears over accelerating pay. As usual, the employment numbers will be preceded two days earlier by the ADP private sector jobs survey. But perhaps markets should pay a little more attention to the Fed's own Beige Book (also due Wednesday) which may give some pointers on the strength or otherwise of wages.
ROTW this week
From China, CPI and PPI figures are due on Friday but the annual session of the National People's Congress begins on Monday. We expect to hear discussions over stepping up the pace of economic reform. We also get policy decisions from the Reserve Bank of Australia, Bank of Canada and Bank of Japan over the course of the week.
Italian election results
The final results from yesterday's election are not yet in (expected later today), but from the exit polls no one party or indeed bloc looks set to achieve enough seats for a majority, meaning that Italy is heading for a hung parliament. In broad terms the populist 5 star Movement did better than expected (estimate 33%, whilst support for the incumbent democratic party (PD) waned (20%), Silvio Berlusconi's centre-right bloc is estimated to have received 37% of the vote, but still short of a majority. Given the early estimates, Italy looks set for a protracted period of government negotiations, which could last for months. Informal talks will begin immediately, but formal negotiations cannot begin until the new parliament convenes on 23 March. Possible paths forward may include talks between the main centrist parties (the PD and Berlusconi's and others) on some kind of 'Grand Coalition', but given the current seat estimates they may not have the necessary seats for a majority. The markets worst case scenario of a possible tie up between the 5* party and Lega Nord, would on current seat estimates have sufficient seats for a majority, but it still remains very uncertain as to whether the two parties could overcome their differences to form a government. If negotiations fail to generate a government which could command a majority the President could call for another election, to be held later this year. Italian markets have taken the news negatively with futures on the FTSE MIB pointing to a 1.2% fall at the open, whilst the euro is also lower, with €:$ trading at $1.229.
Paddy Power Betfair: CFO to step down once successor is found
Alex Gersh, CFO of PPB intends to resign from the company for personal reasons, and will depart once his successor has been found. The departure is one of many recent management departures from PPB, which include Breon Corcoran's (former CEO) departure in August 2017, Cormac Barry (former CEO of Sportsbet, the Group's Australian operation), and Johnny Devitt (Group CMO).
Irish Economy: Services PMI moderates to 57.2 in February
The latest Investec Services PMI Ireland report shows that growth of services activity was sustained in February, thereby extending the current period of expansion to 67 months. Although sharp, the pace of increase implied by the headline PMI (57.2, versus January's 59.8) has softened to the weakest since last November.
The New Business component was little changed in February, pointing to a substantial pace of expansion. Panellists reported new business wins from both domestic and export markets. On the latter, around one-in-five respondents signalled higher new export orders, with the US and Europe cited as areas of strength.
Ongoing increases in client demand produced another rise in Business Outstanding, the fifty-seventh in as many months. This was in spite of another rise in sector employment (which took the sequence of growth here to five-and-a-half years).
On the margin side, while the rate of Input Cost inflation eased to a five month low, it was still elevated in the context of historical survey data. Panellists blamed salaries, insurance and fuel costs for the latest inflationary pressures. In response to this, Irish services companies put through further increases in Average Prices Charged, which helped to keep the Profitability index in positive territory for a 16th successive survey period.
The forward-looking Business Activity: Expected Levels in 12 Months' Time index shows that firms are very optimistic on the outlook, with February's reading the highest since September. This optimism is broad-based, with all four of the segments of the services sector that are captured by this survey (Business Services, Financial Services, TMT and Travel & Leisure) simultaneously above 50 for a 69th successive month in February.
Weekend Press Review: DHG, FBD, RYA, INM
Dalata: Dalata has reported that it is seeing strong advanced bookings for the new hotels it plans to open this year. The company is due to open four hotels in Ireland and Britain this year which will add c.800 rooms to its stock. (Sunday Business Post)
FBD: The CEO of FBD is reported to have said that that the legal industry is still bypassing the Injuries Board, leading to high claims. She said the recommendations of the forthcoming report on the sector had to be implemented quickly and that legislation requiring claims to go to the Injuries Board was proceeding too slowly. (Sunday Business Post)
RYA: Ryanair and Aer Lingus are to start selling tickets for each other's services on their respective websites as part of a new and unique co-operation agreement. The airlines have signed heads of terms on an agreement which will see Ryanair feed passengers on some of its European routes onto Aer Lingus' transatlantic services out of Dublin and vice versa. (The Sunday Times)
INM: The publishing group is set to appoint Murdoch McLennan, the Deputy Chairman of Telegraph Media Group and Chairman of Press Association, as its new Chairman at a board meeting on Wednesday. The board is also due to consider recommendations from consultants EY which is expected to result in the introduction of a paywall on its online edition and other structural changes. The publisher will release FY17 results on Friday. (The Sunday Times)
CRN, CRH, HBRN, GRN, REITs, NAMA, Banks, Economy
Cairns Homes: Last year the Department of Finance briefed the Minister that Cairn Homes was underperforming in terms of housing output before a meeting between both parties last year. The report suggested that Cairn should be building significantly more homes that it was given the extent and quality of its land holdings. (Sunday Business Post)
CRH: CRH has bought assets from Irish competitor Kilsaran as growth in the Irish business picks up. (Sunday Independent)
HBRN/GRN: Businessman Larry Goodman is to demolish the ageing Setanta Centre (save for the Kilkenny Design Shop which fronts onto Nassau Street) in the City Centre. Hopes that the site may be restored to its original purpose as the cricket pitch of The Kildare Street Club have been dashed, however, as Mr Goodman intends to replace the Centre with an eight storey office block including a swimming pool and gym. Elsewhere, industrial REIT Core Logistics is to float on 20 March in both Dublin and London. It will raise at least €225m from this. (The Sunday Times)
Irish REITs: The Irish retail asset manager Sigma's €250m deal for the Tallaght shopping centre could result in a €300m flotation of the asset manager. It is reported that the company could IPO this summer. (Sunday Business Post)
NAMA: Developer Garrett Kelleher has filed a lawsuit in the US seeking damages of $1.2bn against NAMA, alleging that the agency destroyed his chances of building the Chicago Spire through a combination of "sheer spite" and "consistent incompetence" on the part of certain officials. (Sunday Independent)
Bank sector: It is reported that Irish banks ae not being forced to sell off non-performing home loans. They have other tools available to them other than portfolio sales to bring down their levels of soured debt. (Sunday Business Post)
Irish Economy: US company Genesys has started working on plans to turn its newly-acquired Altobridge arm in Galway into what its described as "an AI hub". (Sunday Independent)
Economic Releases
08.50 EZ French PMI
08.55 GE German PMI
09.00 EZ Services PMI
09.30 UK Services PMI
10.00 EZ Retail Sales
14.45 US Markit Composite PMI
15.00 US ISM Non-Manufacturing PMI
18.15 US FOMC member Quarles speaks