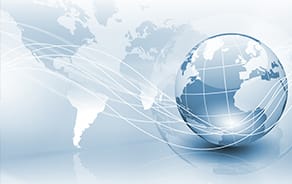 FOMC minutes for January were distinctly hawkish, with a number of rate setters raising their growth forecasts or seeing 'upside risks' to their previous numbers.

As such, the majority of the FOMC judged that 'further' gradual policy firming would be appropriate. Taken with the fiscally expansive spending bill (which was not announced until after the January meeting), investors took this as suggesting that the Fed would raise rates faster than the December 'dot plot' suggested; 10-year Treasury yields initially climbed 5bp to 2.94% and the S&P 500 let go of a 1.2% gain to close down 0.6% lower. Markets have now turned their focus to Chair Jerome Powell's appearances later this week before the House Financial Services Committee (Tuesday) and the Senate Committee on Banking, Housing, and Urban Affairs (Thursday). Given that the Governor has said very little about his plans to take policy forward, it is possible he could use these hearings as a platform to bridge rate expectations before his first FOMC meeting as its chair on March 20-21. Also of interest to US investors this week will be the second estimates of GDP for Q4 on Wednesday, followed by the monthly PCE inflation figures and the ISM index on Thursday.
UK this week
The "Road to Brexit" speech series continued last week with David Davis dismissing any parallels between Brexit and a "Mad Max" dystopian world, while Liam Fox sang the praises of UK manufacturers. There are now just two speeches left; Minister for the Cabinet Office David Lidington is tabled to speak on devolution and Theresa May is set to deliver her third major Brexit speech on Friday. We may hear from both at some point next week. On the monetary policy front, the BoE's Jon Cunliffe is set to speak on Monday following fellow Deputy Governor Dave Ramsden's surprisingly hawkish comments over the weekend. Data wise, we have the GfK consumer confidence number, BoE lending figures as well as both the manufacturing and construction PMIs.
Europe this week
It's a big week for politics in Europe, starting with Monday's CDU convention where delegates will vote on whether to greenlight another 'Grand Coalition'. Still, a greater source of uncertainty is the outcome of the SPD membership ballot on the same question (Sunday 0 March). If the vote fails to pass, then Germany is likely to head back to the polls which will weigh on bunds and the euro. Last (but certainly not least), we also have the Italian general election on Sunday (0 March) where it looks likely that no one party or preannounced coalition will win a majority. erozone data includes the initial estimate of Q4 GDP for France, flash estimates for EU19 HICP and the final manufacturing PMIs.
Notable Week for Prominent Central Bankers
We have an interesting week ahead as inflation figures will be released for the US and eurozone and we'll also hear from a number of central bankers including the heads of the federal reserve, european central bank and bank of England. ECB president Mario Draghi will get things underway this afternoon at 2 pm with his appearance before the european parliament.
The ECB has long been preparing the markets for the end of bond buying and recent statements, minutes and comments from Mr. Draghi have indicated that the central bank intends to give plenty of warning of upcoming changes leading many to expect such a warning in the not too distant future. Draghi may therefore drop further hints on the timing of such a policy shift in today's hearing which the euro will be particularly sensitive to.
Draghi will be followed later in the week by an appearance from BoE governor Mark Carney who used his appearance in last week's inflation reporting hearing to reaffirm the central banks desire to raise interest rates this year. The one not to miss this week though will be new Fed Chair Jerome Powell's appearances before the house financial services committee (Tuesday) and senate banking committee (Thursday) as he lays out his plans for interest rates this year and beyond and we learn whether the central bank under his leadership will differ from that of Yellen's.
Bank of Ireland: FY17 results show strong capital accretion, improved NPEs and market share gains, NIM outlook moderating
BIRG FY17 results this morning confirmed the dividend initiation, showed further progress on capital and mortgage share gains, with NPEs also sharply lower again and the NIM outlook moderating somewhat. Earnings: Net income was €664m vs FY16 €799m while EPS (basic) was 59.1c vs FY16 66.6c. Adjusted net income was €843m and adjusted EPS was 78.3c after excluding exceptional costs of €226m which were primarily related to the tracker mortgage redress scheme. First dividend since 2008, €124m or 19% pay out of net income. DPS of 11.5c, DY 1.5%. On capital, FLCET1 at 13.8%, +130bps vs HY17 and +100bps vs Q317, with a 12% or €6bn y/y decline in RWAs adding to organic capital creation, offset by dividend accrual, technology investment and the tracker mortgage provision (€170m). Initial adoption impact from IFRS 9 estimated at €120m or 20bps of CET1. NIM at 229bps for FY17 (+9bps vs FY16), after 234bps for 9M17, implying Q4 exit NIM of c.216bps (c.224bps underlying). Total net lending volumes fell -1% HY/HY at €76.1bn, while their Irish residential mortgage market share increased to 27% in FY17 from 25% in FY16. The bank has also decided to re-enter the Irish broker market in 2018. Total operating costs (ex-levies/regulatory charges and core banking platform) came in at €1,789m, a 3% y/y increase, but the bank is now guiding for costs to fall this year. On asset quality, NPEs fell by €2.9bn y/y to €6.5bn or 8.3% of gross loans, while impaired lending fell by €2.2bn y/y to €4bn or 5% of gross loans. The net credit charge of just €15m or 2bps for FY17 came as a result of sizeable reversals.
Cairn Homes: Sells non-core site in Stillorgan
Cairn Homes has sold its Ard na Glaise site in Stillorgan, south Dublin according to a weekend report in the Irish Times. The two-acre site, which is a short distance from Cairn's "Blake's" Stillorgan site at which it has applied for planning permission to build 179 student accommodation units and 103 apartments, was acquired in 2015 for €5.45m. This disposal is in line with Cairn's strategy of selling non-core sites which are sub-scale in terms of their potential output – a strategy that makes sense following its acquisition of a 10+ year landbank over the past three years. The group has previously said that it could generate approximately €50m in proceeds from the sale of non-core sites.
Weekend Press Review - Banks, REITs
PTSB: The Government's Housing Agency expects to buy "about 500" vacant homes from Permanent TSB for social housing. These will be the first dwellings offered by the bank for purchase by the agency since a new Government scheme began at the end of 2016. (Irish Times)
Irish Banks: Department of Finance officials have challenged the European banking watchdog's classification of restructured home loans to borrowers who are meeting new repayment terms as non-performing. (Irish Times)
Banking Sector: The outgoing CEO of Ulster Bank has said that mortgage interest rates could fall if the Irish banking system was cleared of non-performing loans. He noted that there was a correlation between the current level of interest rates and the fact that Irish banks are still dealing with customers who had not engaged on mortgage arrears. (Sunday Business Post)
GRN/Marlet: It is reported that TD Securities is to take the remaining office space at GRN's One Molesworth Street development. It is likely to pay up to €70 a sq ft in rent for the top floor of the building. Irish developer Marlet has abandoned plans to forward-sell its €150m 'Sorting Office' office scheme on Cardiff Lane in the Dublin Docklands and has instead secured development finance from Deutsche Bank for the project. A potential occupant for the office space is Facebook, whose European headquarters is across the street. (The Sunday Times)
INM, KSP: Independent News and Media: INM is considering the introduction of a paywall on its news sites. To date, the company has provided its news content for free. A new corporate strategy completed by EY recommended that INM charge for some of its online content. (Sunday Business Post)
Kingspan: The head of the building materials company has predicted a slack year in the British construction sector. The company has reported that it has seen a sharp slowdown in commercial activity late last year and while it has eased over in recent months there are no signs of the trend reversing this year. (Sunday Business Post)
Economic Releases
10.00     EC     EBC's Coeure speaks
13.00     US     FOMC member Bulard speaks
14.00     EC     ECB's President Draghi speaks
15.00     US     New Home Sales
18.00     UK     BoE member Cunliffe speaks
20.15     US     FOMC member Quarles speaks