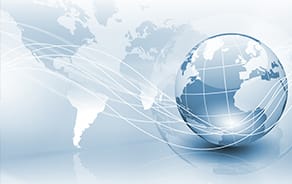 International markets' sensitivity to interest rate prospects have been accompanied by fears of a trade war, more of which we discuss below in our 'Thought of the day' piece.

Time will tell whether matters escalate and while tensions between the US and China are obviously running high, it is at least reassuring that the geographical scope of America's ire appears to be receding. And we hope that the recent G20 meeting in Argentina enabled a few cooler heads to engage in objective dialogue. For now at least, the prospect of new trade barriers bearing down on global growth remains a risk and not a baseline case. This week will be cut short by the long Easter holiday weekend beginning on Good Friday. Major US indicators will be in relatively short supply. Second revisions to Q4 GDP are due on Wednesday, though most observers are already pondering the extent of any slowdown over Q1. The headline and core PCE price index numbers for February will appear the following day.
UK this week
Third estimates of UK Q4 GDP will be published on Thursday. This will include a cluster of other data including the current account (also for Q4) and the Bank of England's figures on lending. News flow on Brexit will continue through most of the week as Westminster, Dublin and Brussels are expected to begin talks on how feasibly to maintain an open border between Northern Ireland and the Republic in post-Brexit conditions.
EU this week
In the euro area we will keep a close eye on various business confidence numbers, bearing in mind a softer set of data recently, including March's 'flash' PMI. We will also scrutinise M3 data on Tuesday to determine whether credit flows to businesses and households continued to strengthen in February. Last preliminary CPI (HICP) figures for March in Germany, France and Italy will provide clues to latest inflation trends in the eurozone as a whole. The 'flash' EU19 series is not due until 04 April.
Tariffs update
US businesses have appealed to the White House to provide clarity over its tariffs on steel and aluminium after some of the biggest exporters of steel to the US were made exempt. Friday's rollback saw the EU members as well as Canada, Brazil, Mexico and South Korea all exempt from the new tariffs until May 1. Still, China remains subject to the tariffs and has hit back with a proposed $3bn of US imports, including US steel pipes, fresh fruit and wine, and pork. However, China has so far held back from imposing tariffs on US soybean exports, a measure that would significantly hurt both China and the US. Rather, the authorities appear to want to keep such a measure in reserve as their ace in the hole if a trade war were to erupt. On Saturday, the China Daily reported that China is researching what additional US imports it could impose tariffs on, citing former vice commerce minister Wei Jianguo. While on Sunday Treasury Secretary Steve Mnuchin said he was optimistic the US could reach an agreement with China to avert the planned tariffs on $50bn of imports, with President Trump having asked China to reduce its trade surplus with the US by $100bn. Broadly, these developments may suggest that the two countries are not actively seeking to start a trade war with one another but are rather are open to other avenues to addressing the trade imbalances between them. The dollar is marginally weaker than at the end of last week, with the 1.2400 level now clearly in markets sight.
Irish Economy - A strong start to 2018
We have released our latest quarterly Irish Economy Monitor today. The latest economic data show a good start to 2018 for the Irish economy. The PMIs point to a sharp rate of expansion, albeit not quite at the blistering pace seen at the end of last year. The labour market remains a key source of good news for Ireland. Total employment rose 2.9% last year and is now just 1% below the peak reached during the Celtic Tiger period. The unemployment rate continues to reduce, standing at a nine-and-a-half year low of 6.1% in February, -20bps in the year to date. Rising employment and wage (+2.5% y/y in Q417) growth, allied to muted overall inflationary pressures (the CPI was +0.5% y/y in February) should deliver another good year for underlying retail sales.
The most pressing issue in the country remains a chronic lack of housing, notwithstanding ongoing improvements in new build activity. We have nudged up our completions forecasts for 2018 (to 21,500 from 21,000) and 2019 (to 24,000 from 23,000) but the key message here remains that it will be a number of years before output can meet the flow of new demand, much less put a dent into the growing stock of unmet housing need. To this end, we continue to foresee strong house price growth (we retain our forecast for growth of 8.0% in 2018, while noting that the risks are to the upside). The narrative is, unsurprisingly, similar for the rental market, although rent caps in the key urban centres will see a slower build in rents.
Turning to trade, January saw record monthly goods exports of €12.3bn, helping to produce a new all-time high in the monthly trade surplus of €5.5bn. Elsewhere, the export component of the Services PMI has posted 15 successive months of expansion. The public finances are an unsurprising beneficiary of the positive economic developments detailed above. We see an annual General Government surplus in 2018, the first that Ireland will have recorded since 2007. General Government debt stood at 72.1% of GDP in Q317, well below the H113 peak of 124.2%. Helped by State asset sales, it could be sub-60% by the end of this decade.
The key risks to the economy are: (i) The UK's Brexit negotiations; (ii) Any adverse consequences from the monetary policy normalisations moves; and (iii) Unhelpful political developments in the US and Eurozone. Mechanically, were you to hold quarterly GDP flat on the Q417 outturn, this would imply that Ireland will grow by 5.5% in 2018 in GDP terms, keeping the country up towards the top of the EU growth charts. However, due to the volatile nature of Ireland's quarterly national accounts, we elect to retain our previous 4.4% growth forecast for 2018 for now.
Smurfit Kappa - IP submit second proposal for SKG, increase cash element
News: SKG have this morning issued a statement which rejects International Paper's second proposal for the company. The Smurfit Kappa board has decided to unanimously reject the proposal. IP's new offer is €37.54 which consists of an increased cash element (now €25.25, reduces to €24.605 after final dividend of 64.5c), with the amount of new IP shares (0.3028) included in the deal remaining the same as before. However, when the final dividend is accounted for, the actual value of the offer drops to €36.90, which is only a 3% increase on the offer received on 06 March.
INM - ODCE escalates its investigation into corporate governance issues
The State's corporate watchdog (ODCE) has sought the appointment of a High Court inspector to INM, marking an escalation of its investigation into corporate governance issues at the country's biggest publisher. In a RNS released this morning, INM says that it received notice of this on Friday. The ODCE will make an application to the High Court for the appointment under Section 748 of the Companies Act 2014 on 16 April. The inspector will investigate the affairs of the company and report on these to the Court. INM is taking legal advice on whether the Court has sufficient grounds to make such an appointment. While INM says that "the board and the company's management remain fully focused on the business and ensuring that the day-to-day operations are conducted as normal", this move clearly casts a pall of uncertainty over the group. In addition, INM warns that "the appointment, if made, could result in the company incurring material costs".
Givaudan - Naturex stake acquired at a full price
Givaudan this morning announced that it has agreed to acquire 40.6% of the shares of Naturex for €135 per share equating to a €522m outlay, subject to all of the usual regulatory approvals. The company has indicated that it intends to launch a mandatory cash tender offer for all remaining shares at the same price. The Board of Directors and Management of Naturex are fully supportive of the transaction. French-based Naturex is a leader in plant extraction and the development of natural ingredients and solutions for the food, health and beauty sectors.
Weekend Press Review - REITs, C&C, Banks, Dalata, Aryzta
REITs: There's plenty of speculation about firms seeking additional office space in Dublin, which is good news for the Irish REITs. Salesforce is said to be looking for 300,000 sq ft of space in the City Centre while Facebook is in discussions to move into AIB's Bankcentre campus (which can accommodate c. 3,000 staff). On the supply side, IPUT is planning a €200m mixed use (residential and retail) expansion at its Park retail and business park at Carrickmines, South Dublin. (The Sunday Times)
C&C: Heineken is to put its weight behind a new cider in the coming weeks as it sets out to win a greater share of the market. The new cider brand, which had yet to be named, will join Heineken's Orchard Thieves, which has taken 12% of the Irish market. Heineken's managing director said the new brand would not be niche but be a very balanced cider, not too sweet, not too dry and is expected to be launched in the next two to three weeks. (The Sunday Independent)
Banks: AIB and Ulster Bank are reported to have instructed brokers that they will not accept any more applications seeking a derogation from Central Bank mortgage lending rules this year. This is due to their desire to ensure compliance with the directive that no more than 20% of FTB lending (and 10% to other house buyers) is outside of the LTI and LTV requirements. (The Sunday Times)
Dalata: The hotel group expects to hire 300 people this year on opening the new hotels. Deputy CEO Stephen McNally confirmed that Dalata intends to open two new properties in Dublin and one in Cork by the end of 2018. He warned however that difficulties in getting extra storeys through planning meant build costs per room were higher, making it more challenging to tackle the capital's hotel room shortage. (The Sunday Independent)
Aryzta: It's reported that the company has announced the closure of its distribution plant in Vernon California, with the loss of 109 jobs, as part of its continued restructuring of its North American business.
Economic events
10.30    EC    ECB's Weidmann speaking
14.00    EC    ECB's Mouy speaking
21.30    US    Fed's Mester speaking