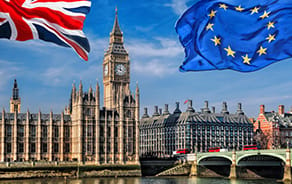 The key UK event next week is set to be the MPC announcement and the Inflation Report press conference on Thursday.
With a rate hike now seemingly off the table, the market will be focused on the rationale for the BoE's abrupt U-turn having signalled a rate hike in March. Softer data looks to have played a part, but with Q1 seemingly impacted by poor weather, investors will be keenly waiting to see it the BoE believes there is a more fundamental slowdown afoot and what the chances are for a rate hike later this year. Our full MPC preview will be published tomorrow. Following yesterday's early May Bank Holiday, the UK's trading week will be shortened. In terms of economic numbers, industrial and construction output figures are due Thursday. Q1 GDP figures included ONS estimates for these series, so we may not learn too much more on the shape of Q1 growth. Trade data and the RICS housing survey make up the rest of the calendar.
US this week
After last week's busy schedule of US data releases, including Friday's non-farm payrolls, major figures are set to be in short supply over the next seven days. The key releases will be limited to Thursday's CPI figures and Michigan consumer sentiment on Friday. There are however a number of political events which could shape sentiment. Firstly the US trade delegation, which includes Treasury Secretary Mnuchin is set to conclude talks with China after the weekend. Any progress between the two countries would be seen as risk market positive. Secondly, next Saturday is the deadline for President Trump to sign the Presidential waiver on Iranian sanctions. A formal rejection of the Iranian nuclear deal would again focus concerns on the Middle East.
Europe and ROTW
The euro area data calendar is equally quiet this week. Industrial production figures from the big four economies (Germany, France, Italy and Spain) are the only key releases due. Amongst the rest of the economic calendar Chinese trade data will be published today and should come hot on the heels of US-China trade talks. Meanwhile the Reserve Bank of New Zealand is set to announce its latest policy decision where consensus is for an unchanged 1.75% Official Cash Rate.
Dollar rally
The dollar's strength has been the big story for the past three weeks. Having been the worst performing G10 currency in 2017, the Dollar has been among the best performing currencies since mid-April, gaining over 5% against the pound, and 4% against the euro. While the reasons for the move have numerous, a rising expectation of more aggressive policy normalisation from the Fed (4 rate hikes instead of 3), and 10y treasury yields reaching the psychologically significant milestone of 3% were key drivers of EURUSD moving back below 1.200 and GBPUSD trading back to 1.3500.
However there are some signs that the move may run out of steam soon. Friday's non-farm payrolls headline number disappointed, but more significantly, the rise in hourly earnings, seen as one of the most important factors to boost future inflation has disappointed for the 3rd consecutive month. Furthermore, speaking this morning, Fed Chair Jerome Powell has avoided sending an aggressive message on the future path of rate hikes. While neither of the above is sufficient to reverse the dollars run, it could be a signal that the dollar's recent run could be about to run out of steam.
Food Ingredients: Frutarom being acquired by IFF

It has been announced this morning that IFF is to acquire Frutarom for cash and shares that at the time of signing the deal would, combined, represent a share price of $106.25 (cILs386), a 13.1% premium to the weighted average share price of Frutarom over the last 30 days. The deal consists of $71.19 in cash and 0.249 shares of the purchasers shares per Frutarom share. The acquisition is subject to shareholder approval and various regulatory approvals.
Food Ingredients: Symrise Q118A update; guidance reaffirmed

Symrise issued Q118A numbers this morning, reporting a 5.8% decrease in EBITDA to €155.9m despite a 1.5% (7.5% LFL) increase in revenue to €776.8m. Strong LFL growth of 7.5% was impacted by FX headwinds of -7.9%. At a divisional level, Scent & Care reported a 9.9% decrease in EBITDA to €64.8m from a 0.4% (6.9% LFL) decrease in revenue to €331.8m. The Flavor division reported a 7.2% increase in EBITDA to €61.0m from a 7.8% increase (11.0% LFL) in revenue to €291.2m while the Nutrition division generated EBITDA of €30.1m from revenue of €153.8m down 18.0% and 4.9% on Q117A numbers, respectively. Nutrition LFL revenue was up 2.9%. Management has reiterated full year guidance that top line will "substantially outperform" the relevant markets (3-4% quoted) with EBITDA margin of "approximately 20%".

Building Materials: LafargeHolcim – Q1 results

LafargeHolcim has reported Q118 EBITDA of CHF700m, -13.4% YoY in absolute terms and -7.7% on a LFL basis (mainly driven by harsh weather conditions seen in both Europe and North America). It confirmed targets for 2018 of Net Sales growth of 3-5% and an over-proportional increase in Recurring EBITDA of at least 5% on a like-for-like basis. On a regional basis the key profit drivers within the quarter were India, China and Latin America. EBITDA fell 30.2% on a LFL basis to CHF176m in Africa Middle East. Within Europe LFL sales growth was -1.7% and EBITDA was -29% to CHF 90m. While earning in Europe were marginally down management indicates that the market environment is positive across most markets. In North America LFL sales were -3% and EBITDA +30% to CHF 8m. For the outlook the Group noted that an expected increase in demand in Latin America, North America, Europe, India and China gives it confidence that it can achieve the targets set out in its annual report this year. Its outlook on South East Asia and the Middle East is less positive, with expectations that markets will remain challenging.

Irish Banks: Sunset clause on DTAs included in PAC report

The Sunday Business Post (SBP) has reported that the Irish parliament's powerful Public Accounts Committee (PAC) has recommended a radical overhaul of Ireland corporate tax system, targeting banks, property funds and multinationals. The recommendations include the implementation of a sunset clause on the use of deferred tax losses by the Irish banking sector. The inclusion of a sunset clause on the use of deferred tax losses/deferred tax assets by the Irish banks has previously been reported on by the SBP in early March. However, Minister for Finance Paschal Donohoe subsequently ruled out any changes to the current government policy on open-ended usage of DTAs. Similarly, we would question the logic of implementing a sunset clause, as any of the 'gains' that would be made from higher corporation tax receipts in the coming years would be effectively offset (and largely frontloaded) by a reduction in the value of the equity stakes in the Irish banks (the Irish government currently owns c.50% of the market cap of the three banks). These are equity stakes which the Irish government has said it would like to dispose of in the coming years. Any reduction in the usage of DTAs would also call into question the long term appropriateness of the Irish government's banking sector levy which currently raises €150m per annum from the sector. Other recommendations within the PAC report include examining whether non-Irish and non-EU investors are availing of the tax benefits of Ireland's REIT regime and whether this needs to be changed in response. PAC has also recommended looking at the use of Research & Development tax credits by large multinational corporations.

Cairn Homes: Set to seek planning for 320 units at Griffith Avenue

Cairn Homes is set to lodge a planning application for 320 units at its Griffith Avenue site in north Dublin, according to the Irish Times which has had sight of correspondence between the group and Irish Water. Cairn has previously said that it intends to seek planning for this scheme in H1 this year. Cairn acquired the Griffith Avenue site as part of its purchase of Argentum Property Holdco Ltd for €105.6m in H1 2016. Planning approval for 320 units at the 7.5 acre site would represent a significant increase on the 101 consented units that the site had planning for when Cairn acquired it two years ago. Elsewhere, the Construction Industry Federation (CIF) has warned that Ireland will need to attract workers from overseas to meet targeted increases in infrastructure and housing output in the coming years. Total employment in the construction industry remains 45% below peak levels more than 10 years ago, but a recent study by the Central Bank of Ireland found no evidence of the existence of a large number of unemployed former construction workers, suggesting that a large proportion of workers who lost their jobs during the crash are likely to have emigrated.
SKG: The numbers do the talking

SKG's Q1 delivered a record adj. EBITDA margin and ROCE.  Q118 EBITDA was +22% to €340m driven by healthy underlying box volumes (+3% on a days adj. basis) in Europe and price recovery (hitting the 6-8% guidance by end of Q1). ROCE of 16.1% equals the Group's previous peak and the Q1 EBITDA margin of 15.7% (the strongest Q1 since IPO) sets a solid foundation for the rest of the year. It expects 2018 EBITDA to be materially better than 2017.
Weekend Press Review - CRN, GLV, Banks

CRN/GLV: The newspaper carries a number of pieces which suggest that the housebuilding industry is further scaling up output from the current depressed base. Property developer PJ McGrath plans to build 358 apartments in two Dublin schemes; Dubai-based Aidan Gallagher intends to develop 250 apartments in south Dublin; Park Developments last week lodged a fresh planning application for its 927 unit scheme at Clay Farm in South Dublin; and Ardstone Homes has received planning permission for a 450 unit scheme in Leixlip, West of the capital. In other news, Kennedy Wilson is said to be in the running to buy the €100m+ Hanover Quay apartment development from Cairn Homes. (The Sunday Times)
Banks: The Irish Times this weekend reports that Attestor Capital, the UK investment firm which is a 20% shareholder in Irish lender Dilosk, is close to finalising a deal to buy a covered bonds bank being sold off under the wind-up of failed German lender WestLB. (Irish Times)