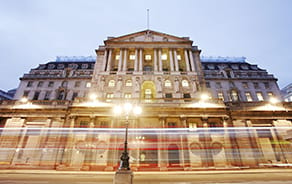 The global political issues of recent weeks (US-NK relations, Iran sanctions, China-US trade talks) continue to loom large, but at this time, risk sentiment continues to broadly hold its own.
The rise in 10-year Treasury yields to their highest level since 2011 (3.10% currently) has been a key development, but even this has not led to a major shakeout in risk sentiment as yet. Over the week to date, the S&P 500 stands largely flat on its opening level. This week opens in the wake of US-China trade talks, with China's Vice Premier Liu He's visit to the US for trade negotiations which concluded on Saturday, we have a more detailed note below. We expect US Treasury yields to be in focus again with the publication of the minutes to the 1-2 May Federal Open Market Committee meeting and with Fed Chair Jerome Powell set to take part in a panel discussion at the end of the week. Flash May PMIs are also due out of the US as are the preliminary April durable goods order numbers.
 
Europe this week
 
Debate has continued over whether softer Q1 economic data, in a number of European geographies, signals a cyclical downshift in momentum or a temporary blip. In this context, a number of economic releases due this week will gain even greater interest that normal. From the Euro area, the 'flash' PMIs for May are due, providing the ECB with a key source of information on the direction of change in EU19 economic momentum ahead of its June ECB meeting and forecast round. From the Euro area's largest member Germany, we are due the May IfO survey at the end of the week too. The latest news from Italy is that 5 Star and Lega Nord have finally reached an agreement on their 'contract for government' effectively confirming a coalition deal. Details of the policy platform have been released, which confirm many of the major election promises. Notable points include 5 Star's plans for a 'citizens income and the League's proposal for a flat tax structure, although the final plans consist of 15% and 20% tax brackets for both individuals and corporates. Clearly markets are concerned how the new Italian government is going to pay for such policies (various cost estimates stand around the €100bn mark) and the prospect of ballooning government debt, which at the latest European Commission forecast is set to stand at 130% of GDP in 2019.
 
UK this week
 
In the UK, the economic release calendar is a busy one. Tuesday's CPI inflation figures will be watched for clues on how quickly CPI inflation is moderating. We expect to see inflation tick up to 2.6% from 2.5%, albeit with the April rise likely to be a blip on a path in which we see inflation moderating. In other UK releases, retail sales figures due Thursday morning will also be closely watched amidst concerns about UK growth (and consumer spending) momentum. The BRC's April figures were particularly weak, with the timing of Easter a depressing factor; we suspect the ONS's Easter timing adjusted numbers will not look quite so gloomy. The second estimate for UK GDP growth is due at the end of the week where we suspect we will see an unrevised +0.1% print.
 
US-China trade dispute on hold
 
Following five days of talks, the US and China issued a joint statement which effectively puts the trade dispute on hold. The statement is lacking in any detail, but does state that there was 'consensus on taking effective measures to substantially reduce the United States trade deficit in goods with China'. It goes on to say that 'both sides agreed on meaningful increases in United States agriculture and energy exports' with the US sending a team to China to work out the details. That was enough for the US Treasury secretary Steven Mnuchin to say 'we're putting the trade war on hold'. The broad agreement has faced some criticism that it ducks critical issues such as how to address US concerns over intellectual property theft, however Mnuchin did insist on Sunday that addressing these issues would be part of a broader deal. For now though, with the trade dispute on hold and with the US not pressing ahead with plans to impose tariffs on up to $150bn of imports, risk sentiment looks to be improved at the start of this week. Equities in the Asian session are broadly positive and the S&P future points to a positive open on Wall Street later.
 
Kingspan: Enters Indian insulation market

 
According to local press reports Kingspan has entered the Indian insulation market through a JV with Jindal Mectec, the local market leader. The Indian market for insulated panels is growing at almost 15% pa and Jindal Mectec is reported to have a 35% market share. The new JV, Kingspan Jindal targets a market share of 50% within the next five years. The company hopes to exploit the significant growth in modern methods of construction. Particular areas of focus are likely to be high-end production facilities in FMCG, food & pharma, distribution centres & warehousing and also cold storage facilities. The JV will also cover Sri Lanka, Bangladesh, Nepal and Bhutan. Jindal Mectec already has two large production facilities with capacity of 4.5M sq. ft. of panel per annum and the JV will have full access to Kingspan technology.
 
Ryanair: FY18 results released
 
Ryanair FY18 results were released this morning with net income of E1.45bn and revenues of E7.151bn. Guidance for FY19 is described as being on the pessimistic side of cautious, with net income of E1.25 – 1.35bn compared to our E1.389bn and consensus E1.374bn with pax +7% to 139m, load factor of 95%, unit costs +9% on higher staff and fuel costs, and broadly flat FY19 average fares.
 
Weekend Press Review: REITs, HBRN, CRN, AIBG, Banks...

REITs: Colony Northstar has sold a 30% stake in Project Tolka, a €500m portfolio of loans secured on Dublin office assets, to an unnamed third party. (The Sunday Times)
 
HBRN: The company has lodged plans for an enlarged office scheme at the Harcourt Square Garda (Irish police) headquarters in Dublin, which is one of its prime development plays. There is an in-place permission to replace the Garda buildings with a 25,700 sq. m. office scheme, but HBRN is pushing now for a 37,600 sq. m. scheme incorporating retail, restaurant and banking elements. However, as the Garda lease runs to end-2022, it will be some years before the wrecking ball arrives. (The Sunday Times)
 
CRN: The housebuilder is in advanced talks with planners with the aim of developing 217 homes at Chesterfield House on Cross Avenue, which is to the south-east of the city centre. (The Sunday Times)
 
AIB Group: The Central Bank of Ireland is believed to be in discussions with AIB and its mortgage subsidiary EBS about its treatment of up to 700 EBS customers, as part of the ongoing tracker mortgage examination. The CBI is examining whether these customers lost their tracker mortgages as a result of requesting top up loans on their mortgages. (Sunday Business Post)
 
Irish Banks: UK investment group Hermès is looking to enter the Irish SME loans space, with opportunities to be sourced by RBS' Irish unit, Ulster Bank. No information is available as yet on the size of the planned fund. (The Sunday Times)
 
SKG, IPL, Property, PPB
SKG: International Paper will continue to press for a meeting with SKG management with a view to "unlocking the value potential" of a combination of the two paper companies. (The Sunday Times)
 
IPL Plastics
 
The planned listing of IPL Plastics in Canada may now be at a lower price range than originally envisaged due to the poor performance of two key peer companies - US-listed Berry is down 20% ytd and RPC, listed in London is down 8%. (Sunday Independent)
 
Airbnb/Daft.ie
 
An op-ed piece says that Daft.ie had 1,258 properties in Dublin available for long-term letting last week compared to Airbnb which had 1,419. Airbnb has refuted some of the figures but the piece goes on to advocate greater inspection and monitoring of the market to ensure that rules to restrict Airbnb type short term lets are not flouted to the detriment of the longer term home letting market. (Sunday Independent)
 
Paddy Power Betfair
 
The paper has a feature piece on the ruling this week in the US which overturns the PASPA (Professional & Amateur Sports Protection Act) ban on sports gambling. While there is nothing to stop the Supreme Court judgement being superseded by an outright ban by Congress, the successful challenge by the State of New Jersey was supported by eighteen other states and the governors of another three. The paper agrees that while here is probably greater value now in the unique sports betting expertise of Paddy Power Betfair, Ladbrokes and Wm. Hill it also points out that it is too early yet to say who the long term winners are likely to be given the enormous resources available to the incumbent casino operators in the US. (Sunday Independent)
 
Economic Releases
 
13.30   US   Chicago Fed Nat Activity Index

17.15   US   Fed's Bostic speaks