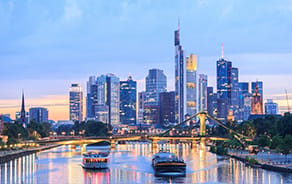 Friday is set to be the big day for releases.
Chief among which is GDP, key of which will be figures for Q2, where we anticipate a rebound in the quarterly pace to +0.4% from Q1's +0.2%. However monthly GDP figures for June will also be released at the same time and will provide some insight into activity at the very end of the quarter and the hand-off to Q3. Amongst the GDP numbers, sector detail in terms of services, industrial production and construction output will also be released, as well as trade figures. Ahead of Friday's data deluge, BRC retail sales figures will be published on Tuesday, followed by the RICS housing survey on Thursday.

Europe, US & ROTW this week

From the euro area, data releases are thin on the ground, but of the releases that are due industrial production figures are set to dominate, with estimates out from Germany, France and Spain. There is also a summer feel to US data releases, with the only notable event being Friday's CPI inflation figures for July. The usual monthly run of Chinese data is set to begin with July foreign exchange data. Somewhat surprisingly June's data saw a rise in reserves, despite the downward pressure on the yuan. Given CNY has continued to drift lower eyes will be on whether reserves see any notable movements this month. Following the reserves data, will be trade data Wednesday and CPI inflation Thursday. Lending data is also expected during the week. In addition to Chinese data, Q2 GDP figures will also be released from Japan. Finally, in terms of central banks there are two decisions due, one from the Reserve Bank of Australia and one from the Reserve Bank of New Zealand. Both are expected to keep interest rates unchanged at 1.50% and 1.75% respectively.
Pound drops as No-deal talk rises

The pound is over 0.50% weaker against both the euro and US dollar from last week's levels as weakened papers saw a barrage of negative Brexit headlines. Most concerning was Trade secretary Liam Fox's assertion that a no-deal Brexit was likely, putting the odds on a no deal exit from the EU at 60:40. Concern was further compounded as Chancellor of the Exchequer Philip Hammond warned the city of London that financial services firms should prepare alternative paths for growth as access to European markets could be lost or severely hampered if the EU changed rules on provision of financial services from so called 3rd countries (i.e. countries outside the EU).
The news comes as May heads to Scotland to meet with first minister and ardent anti-Brexiteer Nicola Sturgeon, who will likely put pressure on her to soften her stance in current Brexit negotiations. May was relieved to reach the summer recess without a leadership challenge or losing a major vote in the House of Commons, but Brexit concerns remain to the fore, especially as the prospect of a Bank of England rate hike is no longer a distraction for markets.

Irish Economy: SCSI warn that construction costs are nearing a new high

The Society of Chartered Surveyors Ireland (SCSI) warns that construction costs will surpass 2006 levels this year, bringing them close to the all-time high recorded in 2007. Higher wages and prices for a range of raw materials, including steel and timber, contributed to a 3.95% increase in costs in H118. For the full-year, the SCSI is projecting cost inflation of 7.4%, which is 50bps above the rate of inflation it predicted at the start of the year. This will bring the SCSI's tender prices index back to within five index points of the H107 peak (152.0). Construction sector employment stood at 137.7k jobs in Q118. While this is 70% above the trough of 80.9k that was recorded during the recession, it sits 43% below the Celtic Tiger era peak. Meanwhile, the volume of production in building and construction has more than doubled (+215%) since the Q212 low point in activity, which has led to anecdotal reports about labour shortages in the sector. Therefore, it is unsurprising to see wage inflation being cited as a pressure point for costs by panellists. On materials, the Input Prices component of the Ulster Bank Construction PMI has been above 60 for around 18 months now, so we are not surprised to see pressure from this area too. Ireland has a number of bottlenecks in terms of housing and infrastructure that require urgent attention, so this spike in costs is particularly unhelpful. We suspect that not enough is being made of the weakness in the currency of Ireland's next door neighbour to help resolve these pressures through the recruitment of labour and better sourcing of inputs.