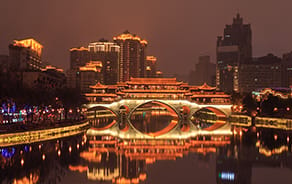 Representatives from the US and China meet for the second day of talks today, albeit amid low expectations that they will be able to defuse the current standoff.
Indeed, both sides pushed ahead with imposing tariffs on a further $16bn of imports from one another overnight. Any signs that the two are heading towards a full-blown trade war will no doubt prompt a significant escalation in risk aversion. In terms of data next week, there is very little by way of major releases. We get the second estimate of Q2 GDP on Wednesday, which was first estimated to have grown 4.1% on an annualised basis. On Thursday, PCE inflation is set to be published, as well as personal income and spending figures. Also released are consumer confidence figures from the Conference Board (Tuesday) and the University of Michigan (Friday).

UK this week

The week is set to be shortened by the August bank holiday on Monday. Even then things do not pick up until Thursday when the Bank of England publishes monthly lending figures (i.e. mortgage approvals, consumer credit). We can then expect the GfK consumer confidence number on Friday, while at some point the Nationwide house price measure is set to be released. EU chief negotiator Michel Barnier and UK Brexit Secretary Dominic Raab are set to meet again this week, which may provide another update on the current state of Brexit negotiations.

Europe & the ROTW this week

In the eurozone, M3 money supply numbers are out on Tuesday alongside consumer confidence figures for both France and Italy. Revised Q2 GDP estimates are also out for France (Wednesday) and Italy (Friday). Scheduled for Friday are preliminary estimates of HICP inflation and unemployment. Finally, the key release for Asian markets is set to be the official Chinese PMIs which are out on Friday. Complimenting this will be Japanese unemployment and industrial production figures, which are due out earlier that morning.

Fed Chair Powell's Jackson Hole speech

The full text of Fed Chair Jerome Powell's speech to the Jackson Hole economic policy symposium serves to reinforce expectations that the Fed will continue to plough on with gradual rate hikes, despite it recognising the strength of the US economy at present. The paper details the pitfalls with trying to set policy by benchmarking against estimates of the natural rate of unemployment (u*) and the neutral real rate of interest (r*), in particular. The speech notes that guiding policy by these factors (or 'stars') is challenging because "the location of the stars have been changing significantly". The speech also deploys another analogy stating that "when unsure of the potency of a medicine, start with a somewhat smaller dose". Put together, it provides little indication that the Fed is about to step away from its gradual tightening path, which would see two more Fed funds hikes this year (in its 'dot plot' view) and three next year. Note that, in terms of factors which might shift the Fed onto a more aggressive tightening path, a step up inflation expectations remains a key focus.
Irish Banks: Rabobank may sell €3.2bn Irish loan book

According to reporting in this morning's Irish Times, Dutch lender Rabobank may look to sell up to €3.2bn of their remaining portfolio of Irish commercial loans, after re-categorising the loans to 'financial assets' in their half year report. The loans are currently held by their ACC Loan Management subsidiary, and were previously categorised within a broad group loan portfolio. The loans have a significant level of impairment provisions held against them, with a net book value of just c.€1.32bn, indicating the distressed nature of much of the portfolio. The Irish Times reports that sources indicate that a sale of the portfolio may take place later this year or in early 2019. Rabobank previously operated under the ACC Bank brand in Ireland, having acquired the previously stated-owned ACC agri-lender in 2002. However, after generating significant commercial lending losses in Ireland, Rabobank subsequently closed down most of its Irish operations and handed back related banking licences to the Central Bank of Ireland in 2014 and 2016, though it's still operates an Irish branch of the parent company here.