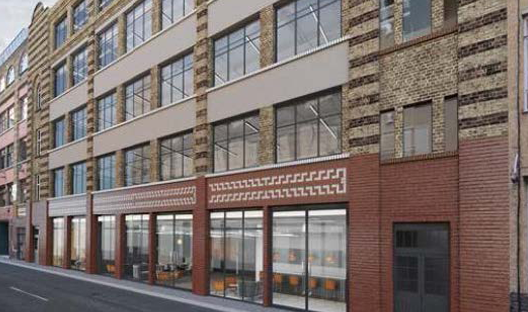 On completion, 12-13 Wells Mews will incorporate the latest in sustainable building design and provide 22,800 sq ft of highly-amenitised Grade A office space across six floors as well as three roof terraces; 40 secure cycle racks; and shower and locker facilities. The Fitzrovia site occupies a highly desirable West End position, equidistant from the two major transport hubs of Oxford Street and Tottenham Court Road stations, with the latter further enhanced by the opening of the Elizabeth Line that will mean Heathrow is accessible in 36 minutes.
The JV acquired the asset with 38 years remaining on the lease and with support from Investec have negotiated an extension to 125 years with the freeholder.
Angelo Gordon is a leading, privately-held alternative investment firm, managing approximately $35 billion across a broad range of credit and real estate strategies, and has been an Investec client since 2018. Hondo Enterprises is a property investment, development and asset management company specialising in opportunistic and value-add transactions in Central London. The two previously worked together on the £37.25m acquisition of Brixton Market.
Daniel Carlisle at Investec commented: "We are pleased to have supported Angelo Gordon and Hondo Enterprises on this exciting project. The way we use our cities is evolving and as car usage decreases we are increasingly seeing interesting and innovative ways to repurpose its infrastructure.
"The COVID-19 pandemic means businesses are looking for more versatile offices, with demand for space high in Fitzrovia and vacancy rates low. During lockdown, the client has been able to secure an earlier than expected extension to the headlease, which our expert team assisted with. The extension should provide a significant uplift in value to this prime asset."