Investec's response to the Covid-19 crisis

The Covid-19 pandemic is, first and foremost, a public health crisis.  But the virus and the measures necessary to contain it have also had a direct impact on millions of people's livelihoods and their ability to access necessities including food, medicine, and education.
Investec Bank Mauritius supports the Mauritius Covid-19 Solidarity Fund 
Investec Bank (Mauritius) Limited made a donation in April towards a dedicated fund to be used by the Government towards the purchase of testing kits for Mauritius which is crucial in the fight against the virus. 
What we are doing in South Africa
Investec has always held firm to the belief that we live in society, not off it. We are therefore determined to mount an urgent and constructive response to the Covid-19 crisis, making use of our own resources and our well-established network of partners and beneficiaries.
Our focus is on four key areas where we can have the biggest impact: food security, healthcare, education, and economic continuity. 
Living in society, not off it
Food security

For the most vulnerable members of our society, lockdown has meant that even the most basic needs, like feeding oneself and one's family, may now be out of reach.

Healthcare

Investec is providing funds to accumulate much-needed data through increased testing. We are also delivering practical support and equipment to healthcare workers on the front lines.

Education

Education is critical to creating employment and socio-economic growth in South Africa. But the lockdown makes it difficult for learners to access educational programmes. 

Economic continuity

The Covid-19 crisis and lockdown measures have put thousands of businesses in jeopardy and countless more jobs at risk.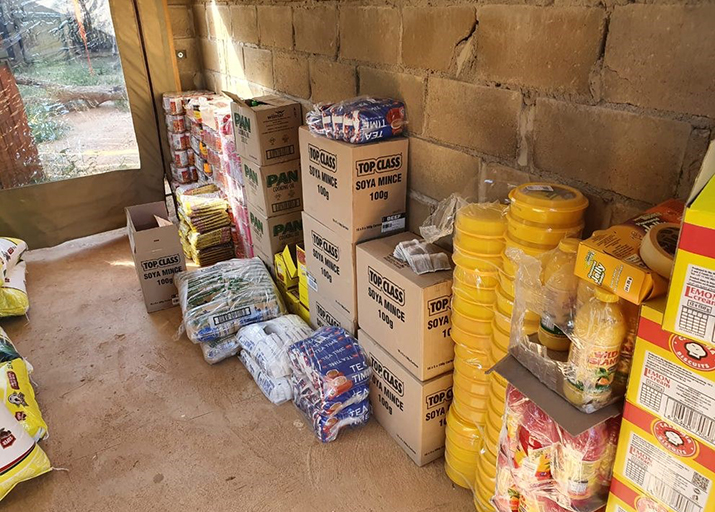 The social distancing required to stem the spread of the pandemic will be impossible to enforce, or indeed entirely irrelevant, if people cannot eat. And the lockdown measures currently in force are taking their toll on the economy, which means more people now find themselves unable to afford enough food for their families. According to the United Nations Children's Fund (Unicef), the aftermath of the 2008 financial crisis resulted in five million additional children falling hungry. Unless food security is addressed first, all other interventions will fall short on impact.
Extending our reach during lockdown
We have extended our reach beyond existing partners, donating R5.8mn towards food security, a large proportion of this going to 
NGO,
FoodForward SA.
Through this partnership, we are distributing food to 100,000 vulnerable beneficiaries (orphans, aged, disabled, unemployed) two meals a day, for a month. 
"Thank you, Investec, for your generous response that enables us to increase our impact and provide food to insecure communities at this critical time. " FoodForwardSA
The Investec Property Fund is providing funding to
Soul Food
and
Rise Against Hunger Africa
, to help provide 160,000 meals every month, for the next four months. This is primarily in support of school children and students.
R250,000 has been donated to help
Rays of Hope
distribute food and healthcare items to 5,000 families in Alexandra township. 
100,000
vulnerable beneficiaries will get two meals a day for one month
5,000
Families to get food and healthcare items in Alexandra township
Engaging established partners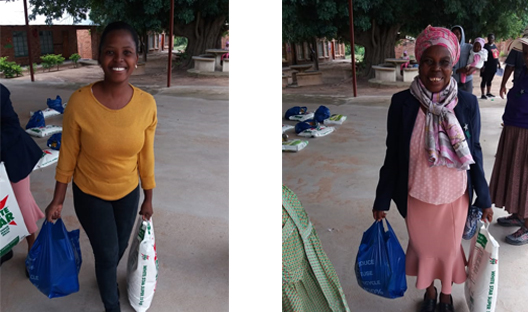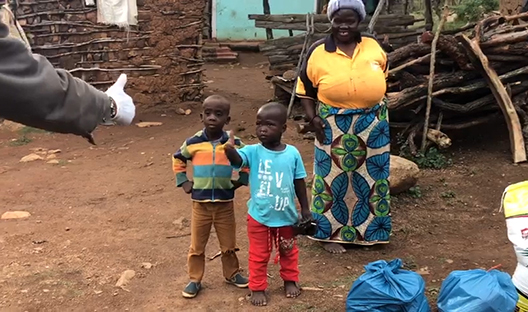 In partnership with 
Care for Wild
we are helping to feed 40 families, plus another 50 school children in villages adjacent to the Care for Wild rhino sanctuary in southern Mpumulanga.
"Thank you for all your amazing support Investec. It brings us to tears when we see the need among the old and very young." Care for Wild 
By providing for these communities, Investec is not only addressing food scarcity but also helping to ensure the continuity of South Africa's precious 
wildlife economy
.
In coordination with
Unchain my Children
, Private Bank and Wealth & Investment in Pretoria are donating R400,000 to feed 183 learners and their families in Mamelodi township. 
183
Children and their families to be fed in Mamelodi township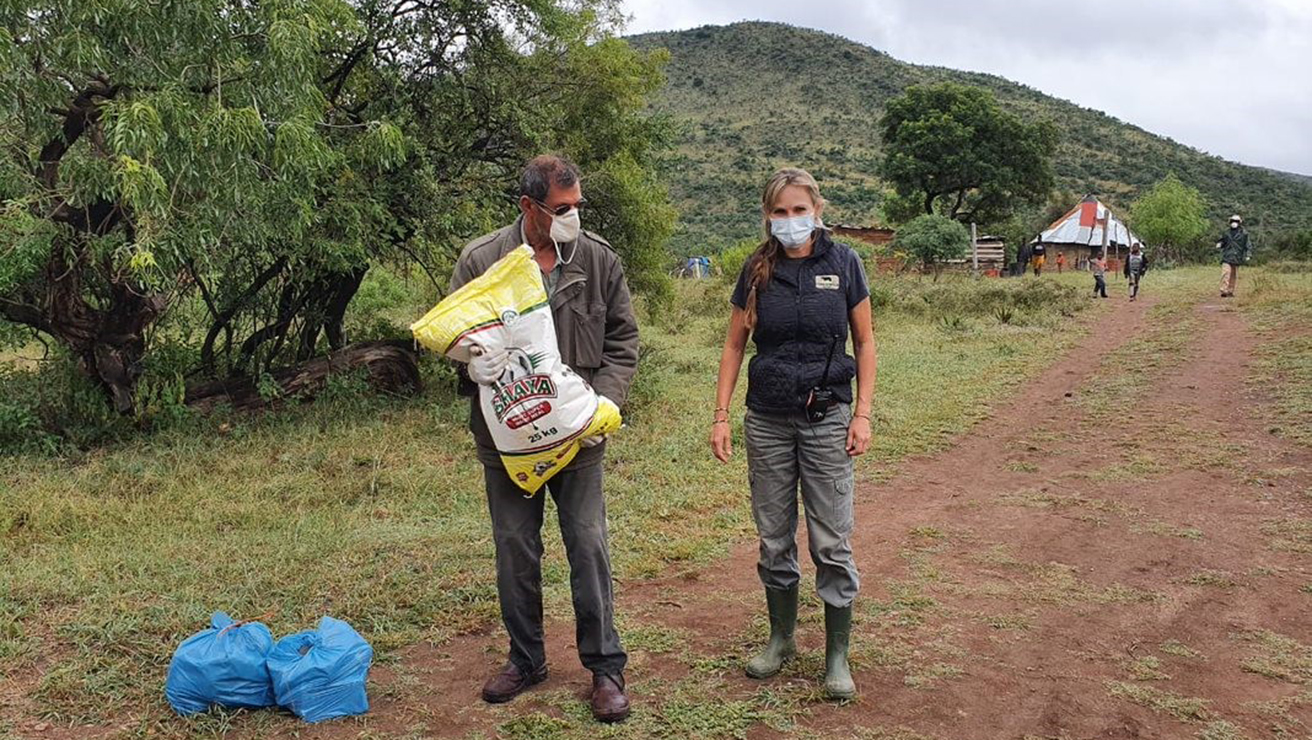 Partnering with Investec Private Client Trusts
Through the administration of Investec Wealth & Investment Philanthropy, and the funds of Investec Private Client Trusts, 
14 beneficiaries
 have received R2.9mn towards the provision of food, psycho-social support, and healthcare essentials.  
Learn about our 
strategic philanthropy
 offering or 
contact us: 
Investec Philanthropy
R2.9mn
For the provision of food, psycho-social support, and healthcare essentials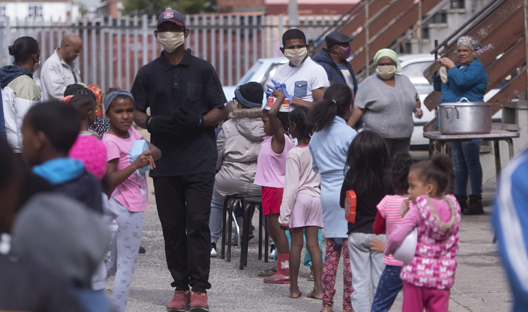 Food security and Covid-19: averting a crisis of "biblical proportions"
While social media is full of memes of people bemoaning their additional lockdown kilos, millions of South Africans are at risk of going hungry. The scale of the problem is daunting and requires a coordinated response from government, business and civil society.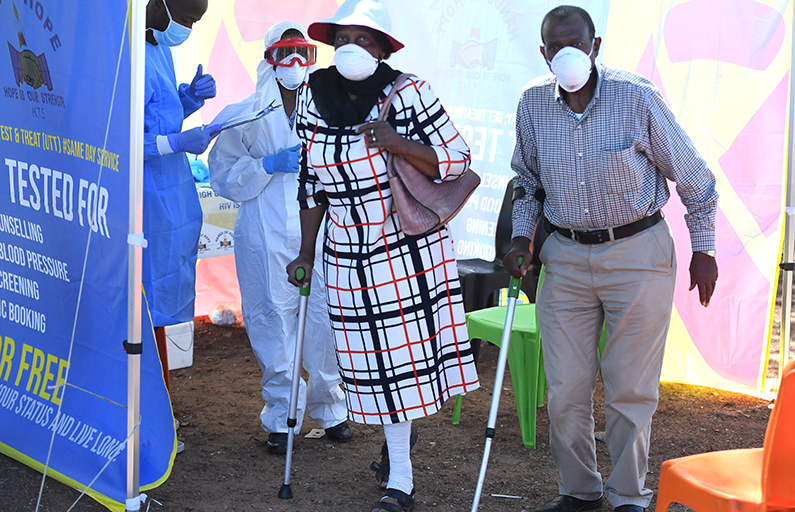 South Africa moved to Covid-19 alert level-3 from 1 June, thereby easing restrictions on human movement and opening up large sections of the economy. Government has identified a number of metropolitan areas as "hotspots" and these will receive "extra surveillance, infection control, and management". Continued testing, across the country, especially in identified hotspots, will form the cornerstone of how we deal with the pandemic in the months ahead. Investec is committed to assist in all efforts to test and provide crucial PPE, as the country braces for an anticipated surge in infections.
Enabling crucial Covid-19 testing 
Investec has enabled and provided funding for a UK client and NGO, PinkDrive to support the National Department of Health with Covid-19 screening. The screening will take place mainly in and around Gauteng, Western Cape and KwaZulu-Natal (currently high infectious areas).
 
The Investec Property Fund has made four buildings from its portfolio available to government to use as quarantine or testing centres.

7865
Number of tests conducted in Gauteng; Western Cape and KZN
Supporting medical professionals on the frontline
In these unprecedented times, Investec Private Bank has launched a number of
initiatives for medical professional clients
.  
A WhatsApp group hosted by medical professionals that feature videos offering support and motivation, tailored to professionals' specific challenges during the pandemic.   
Investec Private Bank has partnered with the
Capital Hotels and Apartments
 to offer our medical professional clients a safe place to self-isolate or recover from Covid-19 without putting their loved ones at risk. We have 1,000 hotel rooms available nationally and we will pre-pay 100% of their reservation for the first seven nights of their reservation, including meals.  
Private Banking is also launching a social media campaign thanking medical professionals and posting videos of support with the hashtags
#HealthHeroes
and
 #InvestecForMedical.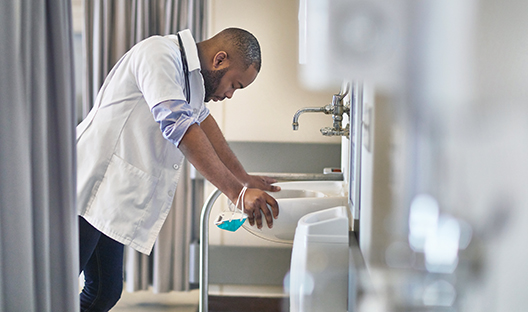 Providing PPE, sanitizers and expanding care capacity
Investec Private Banking has donated R150,000 to the 
Kwa-Zulu Natal Growth coalition
 to provide assistance for the purchase of sanitisers and masks for distribution into informal settlements and townships.  
R250,000 has also been donated to the 
Nelson Mandela Business Chamber
 to assist in creating capacity in the health space, specifically in the Provincial Hospital in Port
Elizabeth.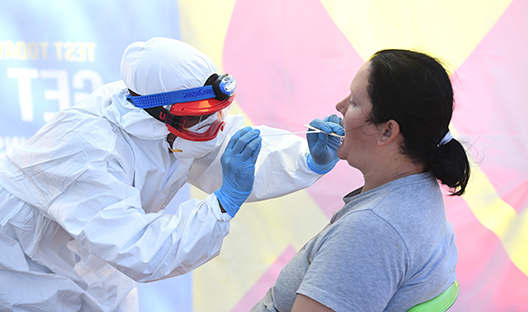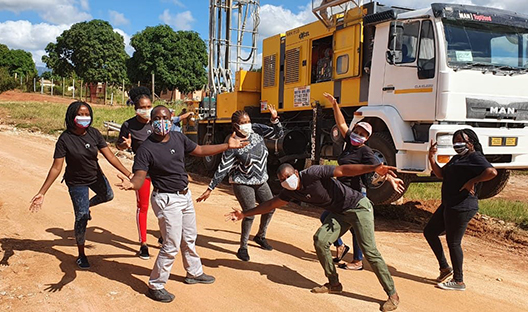 Investec Rhino Lifeline has sourced and distributed 1360 masks to our partners operating in the Bushbuckridge communities and contributed R40,000. 
These masks were sourced from a small NPO, 
Reaboka
, that facilitates economic empowerment of South African women in rural areas, operating in Diepsloot and Grootvlei, near Heidelberg. 
Producing washable face masks ensured the NPO's survival during the lockdown, and provided a continued income for crafters. Since 9  April Reaboka has made 1300 masks with 1500 currently in production.   
Investec Rhino Lifeline also donated R100,000 to ingoing conservation partner HESC, who gave the funds to the Hlokomela Clinic for critical community healthcare, Covid-19 education, testing and screening.   
So far, close to 11,000 people have been screened, over 25,000 masks were produced, PPE equipment was purchased- including non-touch infrared thermometers and face shields. Some of the money went towards paying salaries and the transportation costs of clinic staff. 
From Investec Focus: Is SA's healthcare system prepared for Covid-19?
At a devastating cost to the economy, South Africa's stringent lockdown has bought the healthcare system time to get ready for an upsurge in cases. But the jury is still out on whether we will be ready when the virus hits its peak.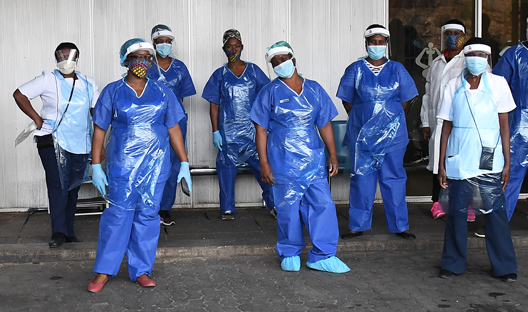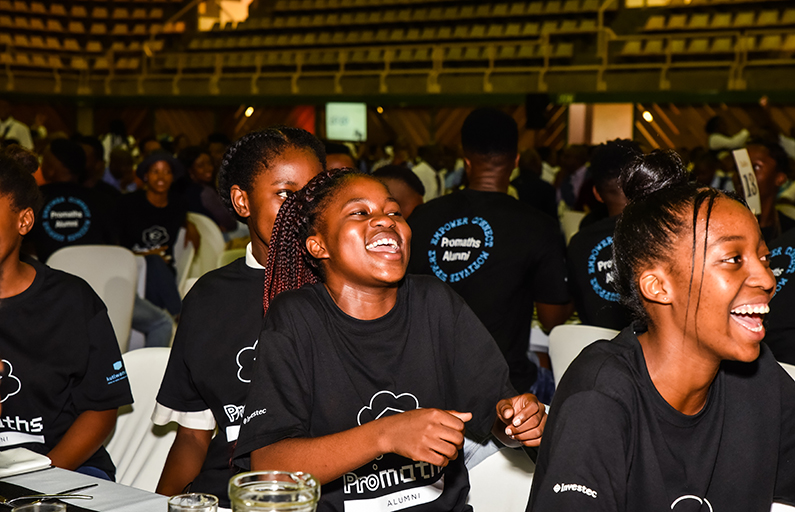 Investec's corporate social investment (CSI) strategy is focused on education and entrepreneurship, as these are critical to creating employment and socio-economic growth in South Africa. During this crisis, and in a post-Covid-19 world, it's crucial that the thousands of individuals who benefit from our CSI programmes continue to do so.
Taking learning online
To ensure the continuation of our flagship education programme,
Promaths
, Investec in partnership with Kutlwanong and Tuta-Me, has launched
Promaths Online
. The offering will enable the virtual continuation of maths and science lessons for current learners, at no cost to them. Investec is carrying the cost of data usage through a reverse billing arrangement with South Africa's major network providers.  
Although virtual, the learners will remain in the same classes that they were in at the beginning of the year and will be taught by the same teacher with whom a close relationship has been built – representing a sense of familiarity and continuity in a world that seems to be changing by the minute.  
Current matrics will be the first to be on-boarded, followed by Grade 10 and 11 learners, in a phased approach, once the platform has been stabilised.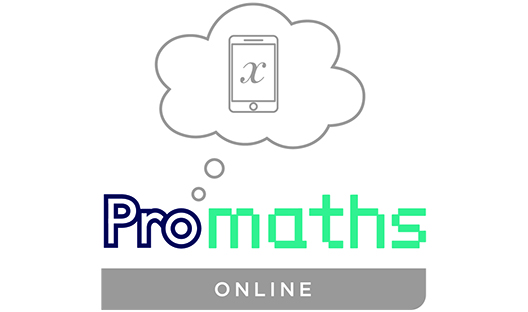 With full appreciation that passing maths and science is not enough for one to pass a grade, we will be extending support to cover all other subjects through the Mobi-Tuta platform. Each learner on the platform will have access to online textbooks, worksheets, tests and practice questions on other subjects over and above maths and science. They will also be able to connect with an online tutor in those subjects should they need extra support. Promaths is fifteen years old, and this online offering is a significant milestone in the programme's history.

4,000
Number of students to receive Promaths online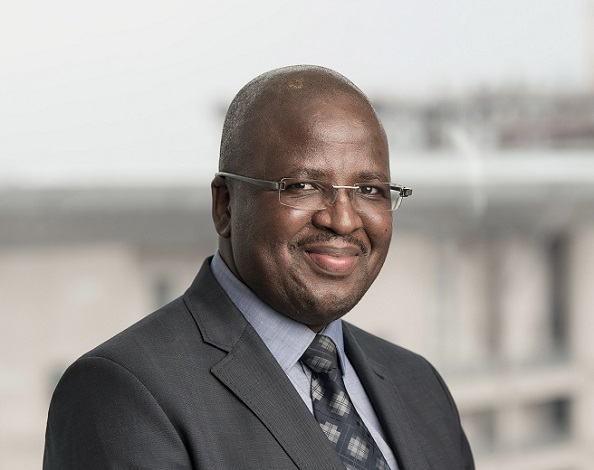 Covid-19 presented the perfect opportunity to scale Promaths, for the benefit of many who need it. This new online offering now represents hope for children in a time when they need it most.

Setlogane Manchidi, CSI head
Ensuring health messages aren't lost in translation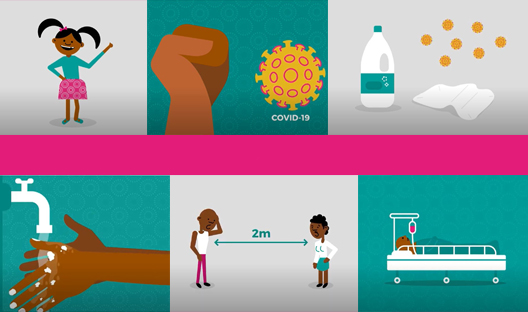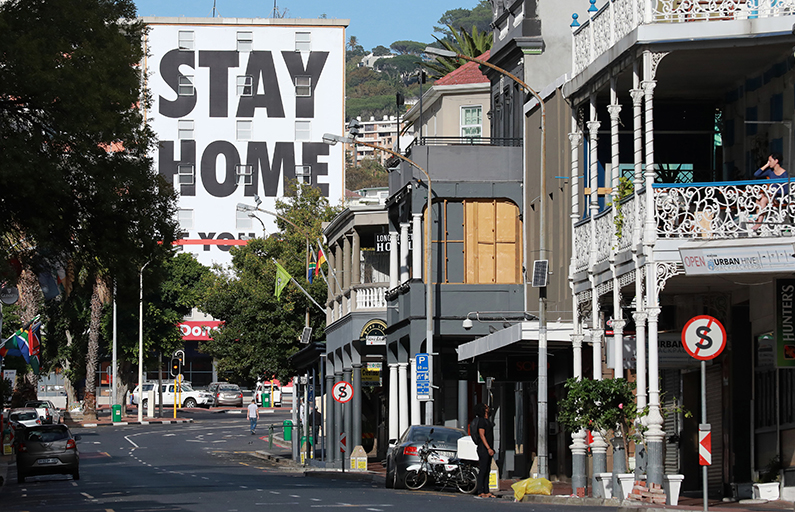 It is important to recognise the impact the Covid-19 pandemic is having on South African businesses and communities during these unprecedented times. All of our businesses are working on various options to support and ensure the sustainability of small and medium enterprises within our portfolios.
Contributing to the Solidarity Fund
Investec supported the JSE's initiative to donate all trading, clearing and settlement revenues on the 15th and 16th April to the Solidarity Fund. 

Furthermore, Investec and Goldman Sachs's Global Markets Division donated all their respective equity commissions in relation to SA shares trading earned on these days.  So far R3.1mn in commissions were generated. A further R2.5mn has since been donated to the Solidarity Fund, together with an offer to use Investec skills and resources should they be needed.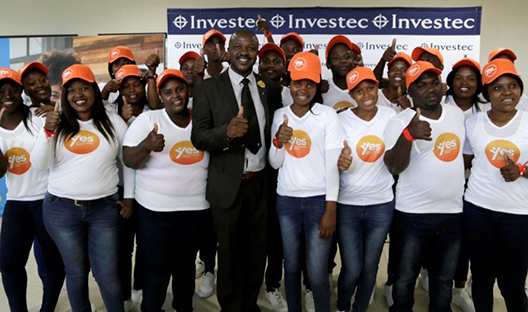 Providing financial support for youth interns
Investec is committed to ensuring that the monthly funds that go to supporting youth in our internships, on the 
YES programme
, on the 
Umuzi programme
 and also the Afrika Tikkun programme, continue despite the crisis.   
Conscious of just how vital these monthly stipends are during this economic crisis, we've continued paying 1440 YES programme interns R2,9mn over April and May.   
YES, a collaboration between govt and the private sector, was launched in 2018 in response to the unemployment crisis in SA. Its main objective is to create one million work experiences for youth over the next three years. Investec was one of the first companies to sign up to the programme. 
"I'm extremely grateful to Investec and ORT SA for this opportunity and investing in my future. They are not only helping me but my family, as everyone else in my family is unemployed and relies on my income to survive." Keegan Arendse, ORT SA CAPE intern (placed through YES)


1440
Number of YES interns who continue to receive funding
R75MN
Spent with 11 partners in past 2 years
Supporting SMMEs to survive 
Uconomy
is a social enterprise that offers SMMEs business management, development support, advisory services and labour in order for them to grow sustainably, and in doing so hire unemployed youth. 
To this end, they have created initiatives that ease the economic impact of Covid-19. Their response focuses on the manufacture and distribution of hand sanitisers and face masks by young people who are paid a monthly salary through several corporates, including Investec.   
To date, Uconomy has bottled and distributed 5000 units of hand sanitiser and is currently expanding operations to be able to carry more volume. They've employed 200 youths to produce over 5000 face masks which have been distributed to disadvantaged communities,
 including Orange Farm, Alexandra, Mamelodi and Soweto.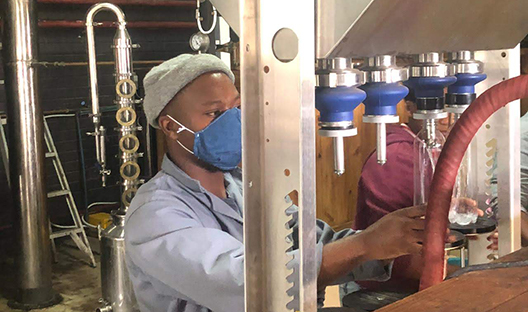 Preserving jobs

Investec Property Fund is working to preserve jobs throughout the full value chain property portfolio, including cleaning and security services companies. They are also providing financial support to the c.260 car guards and car washing personnel that operate across the retail portfolio.
Executive and staff salary contributions

Our President has set an example, along with his cabinet, ministers and premiers, in taking a one third salary cut for three months in contribution to the Solidarity Fund.
Investec stands alongside this inspirational leadership that our President has demonstrated. In South Africa, Fani Titi, Richard Wainwright, Henry Blumenthal, and Nishlan Samujh will be taking a 30% cut in their salaries for three months. These funds will be donated to the Solidarity Fund as well as various Investec initiatives. Investec Group Chairman Perry Crosthwaite and IBL Chairman Khumo Shuenyane will similarly contribute a portion of their annual fees.
Additionally, what makes us extremely proud is that other leaders in the organisation, plus employees of all earning brackets have heeded the call "if we can, we must," and voluntarily donated to the Solidarity Fund and FoodForward SA. So far just over R300,000 has been donated by employees. (see Food Security above for more info)
View our coverage of the economic impact of Covid-19
Investec's global response to the Covid-19 crisis
Investec is committed to supporting communities in South Africa and abroad.