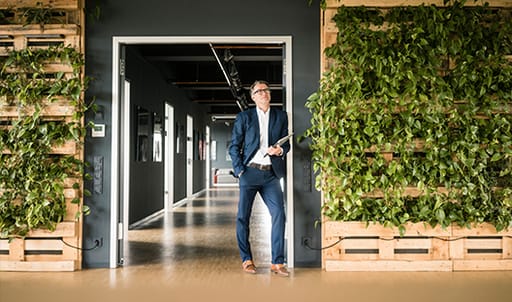 Considering the current energy crisis and infrastructure challenges in South Africa, Investec aims to provide a tailored and innovative offering to support our Private Banking clients in finding and funding sustainable solutions (alternative energy, technology, water). 
Through innovative and flexible Sustainability Finance and access to carefully selected partners, we empower our clients and their businesses.
The latest, limited time offer
ARTsolar - renewable energy solutions
ARTsolar is a pioneer in the South African Photovoltaic (PV) solar panel manufacturing industry.
For your residential needs, you can now buy curated, scalable and renewable energy solutions.
If you fund your ARTsolar renewable energy solution through Sustainability Finance, you qualify for up to 660 000 Investec Rewards points.
Valid until 30 September 2023 only.
Plentify - energy optimisation solutions
Plentify is an award-winning smart energy company that connects home appliances to cleaner, cheaper energy.
Their flagship product - HotBot™- is a smart energy device that connects to any existing geyser. You can control your geyser from your phone, save on your electricity bill and protect against geyser leaks.
Until 30 September 2023, you qualify for a 20% discount.
 
Get in touch
Please email the ARTsolar team or call them on 031 100 1019 (available Monday to Friday from 08:00 to 17:00 and Saturday from 08:00 to 12:00, excluding Sundays and public holidays) if you have any questions or require sales support.
Download Investec Rewards rebate terms and conditions
PDF
474.14 KB
Remember - You can redeem your Rewards points for cash that will be deposited directly into your Private Bank Account. You can then use these funds towards your purchases.