Covid-19 Loan Scheme
Investec partners with government to support SA businesses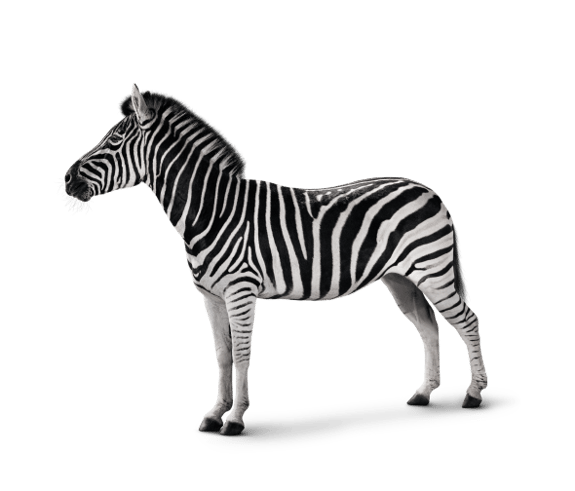 The Covid-19 pandemic has severely affected South Africans, businesses, and the economy. The extended lockdown has resulted in an unprecedented reduction in revenue for the majority of businesses. Many have insufficient cash reserves to replace the cash flow lost during this time, which creates enormous stress on liquidity and job security.
The Covid-19 Loan Scheme is the outcome of the South African Reserve Bank (SARB) and the National Treasury partnering with members of the Banking Association South Africa (BASA) to help businesses, support the economy and save jobs. Investec, as a member of the Banking Association of South Africa, is proud to partner with government and other SA banks on this initiative.
This lifeline will help businesses meet their obligations, secure employment, and help to ensure the economy continues to function.
10 key points about the Covid-19 Loan Scheme
Six-month loan, drawn down monthly

The Covid-19 loan will enable qualifying businesses to get a loan for up to six months for certain operational costs and will be drawn down monthly.

The interest rate on the loan is priced at the prime lending rate by all participating banks.

Six-month repayment holiday

The loan has a drawdown period of up to six  months (interest is capitalised) followed by a repayment holiday for up to six months (interest is also capitalised) starting from the date of the last drawdown.

Thereafter, the outstanding capital and interest roll-up, from the drawdown and repayment holiday periods, will be amortised over a period of five years (60 months) and the first repayment will be due.

Cover for operational expenditures

The loan is intended to cover specific operational expenditures of the business and includes without limitation:

o   Salaries and wages

o   Rentals and lease payments in force on or before 29 February 2020

o   Supply chain costs, meaning the direct and indirect costs and expenses associated with the domestic and/or foreign supply of goods, materials and services to a business, including (without limitation), the costs and expenses of importing and exporting goods and materials 

o   Utilities

o   Insurance premiums

o   Other operating expenses necessary to support the generation of income

What the loan cannot be used for

o   Loan amounts may not be used to pay any distributions of any nature whatsoever to shareholders, trustees, beneficiaries, partners and/or directors (except for salary payments to any such parties) and/or repay or prepay any capital or interest on any shareholder, trustee, beneficiary, partner and/or director loans

o   The loan amounts may not be used to repay or prepay any existing bank debt facilities at any bank 

Business eligibility criteria

An eligible business is defined as:

o   Any company, statutory body corporate, close corporation, sole proprietorship, trust or partnership, association, joint venture or any similar entity, but excludes state-owned entities, listed companies and companies with capital market funders or funding instruments

o   Having an existing relationship of either lending or transactional banking with Investec

o   Being in good standing as at 31 December 2019

o   Being registered with SARS

o   Having no existing capacity to borrow

o   Being adversely impacted by the lockdown and requiring funding for qualifying expenses during lockdown or to restart operations under the different levels of lockdown

o   An entity that has declared that it has not applied for this relief at any other bank

Submission of documents

Investec could require:

o   A calculation of the facility required by the business to fund up to six months of qualifying expenses

o   A detailed cash flow projection should support this and substantiate the requested facility

o   Year-to-date management accounts noting the current financial position and financial performance

o   Most recent financial statements

o   Proof of SARS registration

o   Constitutional documents of the applicant (if not already in Investec's possession)

o   Where the entity has already applied for this loan at another bank, proof that the application was declined, including reasons (if any)

o   If required, additional supporting evidence to substantiate specific qualifying operational expenses (eg, rates bills, rental agreements, etc)

One application to one bank

A business can only apply for one Covid-19 Loan from one bank.

Investec encourages businesses to apply to their primary lender.

Investec clients must have an existing primary transactional account or lending deal with us and meet the qualifying criteria.

Risk evaluation to be done

Each loan is subject to each bank's risk evaluation and bank credit application and granting process.

A personal guarantee may be required.

No fees apply

There are no initiation fees or monthly costs. 
Further details
For more details and to get a quick overview of the process, please have a look at our Fact Sheet.
Apply now
To apply, please download and complete the application form below and contact your Private Banker, Investec for Business Portfolio Manager, or ICIB relationship Manager.

If you have any questions, you are welcome to contact your Private Banker, Investec for Business Portfolio Manager, ICIB Relationship Manager, or the 24/7 global Client Support Centre on 0860 110 161 or +27 11 286 9663.