Investec Private Capital banks on bonsella®
Investec Private Capital, through its Emerging Companies mandate, recently invested in the bonsella® rewards programme (developed by Retail Engage). The funds will help bonsella® to grow and increase its national footprint, creating up to 2 500 new jobs in mostly rural areas by 2020.
Emerging Companies is an extension of the existing Investec Private Capital business in South Africa, with a mandate to equity invest in innovative, early-stage companies with high growth potential, and is part of the global Investec Emerging Companies strategy in the UK, Hong Kong, Australia, Israel and India. bonsella®'s product offering and upside potential means it meets the Emerging Companies criteria.
bonsella® is unique in South Africa in that it offers its customers a free, multi-million-rand loyalty programme, with rewards available immediately as free airtime. In-store bonsella® teams are available to sign up members and answer queries.
Investec identifies with the cornerstones of the bonsella® culture: strong personal relationships and exceptional customer service, and believes that the programme offers great value for the three stakeholder groups: customers, big brands and independent stores.
Customers sign up in-store for the bonsella® rewards programme, and bonsella® then takes national brand promotions to the store. If customers buy the items on promotion and swipe their rewards card at the point of sale, they immediately get free airtime sent to their phones. bonsella® gold offers more benefits, including double airtime rewards, medical and legal advice, savings at pharmacies across SA, crisis assistance and homework help for students and parents.     

"After four years of testing our model, we have a strong platform that works for all our stakeholders," says bonsella® CEO Andrew Weinberg. "Investec's support means we can implement our growth strategy. We hope to add 15 stores a month. By December, we expect to be in 120 stores, with about 400 full-time employees and close to a million members. We expect to reach full maturity by July 2020."
bonsella® benefits customers, stores, and participating brands. Retail brands get direct access to consumers and independent retailers countrywide, with an average of 20 000 members per store.
"Brands have historically battled to spend marketing budget in the independent sector as it's fragmented, it's difficult to target shoppers directly and there's little reliable data on the effectiveness of marketing spend," says Weinberg. "bonsella® is a unique, cost-effective sales channel to this market, enabling brands to develop a targeted marketing and sales strategy."
Not only do brands benefit from increased sales, but they also have access to detailed demographic consumer profiles, value reporting, as well as post-campaign research and engagement.
Weinberg said that participating stores enjoy an average 40% increase in product sales per campaign, an average 15% increase in total sales, and increases in average basket size and foot traffic. Customers benefit from a multi-million rand loyalty programme, backed by top South African brands.
Weinberg notes that bonsella® is designed with scalability in mind. "KwaZulu-Natal dominates independent retail, so it is a core growth focus, but we plan to expand nationally and internationally."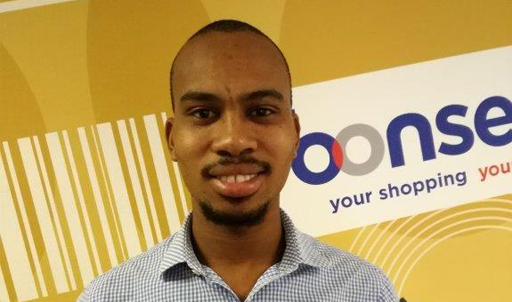 Mnelisi Ngwane
Mnelisi Ngwane is a bonsella® success story. Two years ago, he was unemployed in Umlazi. bonsella® employed and trained him as an agent in KwaZulu-Natal. Within six months, he was promoted to a support role at the head office in Johannesburg. In 10 months, he was promoted to an operational management role, where he currently receives daily on-the-job training by working with the Head
of Operations and HR.
About Retail Engage
Retail Engage was recently selected by Endeavor, an entrepreneurship organisation that mentors and accelerates high-impact entrepreneurs, to form part of its global network. The Endeavor support includes mentoring on global growth from a network of world industry leaders.
Retail Engage has also partnered with leading South African independent distributor Tradeport, to ensure bonsella® deals are aligned to the strategic requirements of the independent sector. This endorsement of the bonsella® model adds credibility to the overall solution and will ensure greater value for suppliers.
Retail Engage owner, 2Engage, specialises in technology-enabled customer engagement, delivering platforms that offer brands, retailers, and organisations seamless, consumer insight-driven solutions.