Investec Supplier Finance looks to partner with premium vendors, re-sellers and installers of solar PV systems in order to  provide funding solutions to their corporate and comercial end - user customers either through a term loan or finance lease. 
We also deal directly with corporate and commercial clients who wish to pursue solar PV projects on their own. 
Turnkey financing solution
Providing structured finance solutions based on our client's individual circumstances.
Avoid upfront capital outlay
By making use of our funding solution you can avoid the significant and prohibitive upfront capital expenditure. 
Sculpted repayments to suit your cash flow
Rather pay for the solar PV system over time, your repayment profile can be matched to the available electricity savings generated.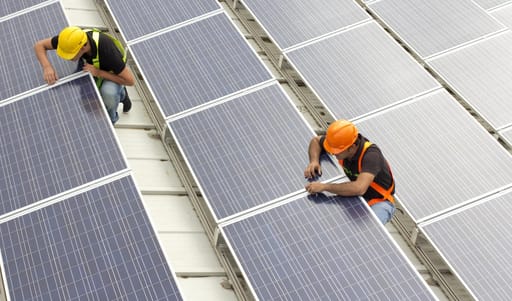 Creation of asset base through ownership of Solar PV
Additional source of revenue/cost saving
Long useful life of solar PV assets
Increased marketability or property
Reduced enviromental impact
Tax benefits, up to 100% tax write-off in year 1
Financing lease
Term loans
Both the above financing options can be sculpted.