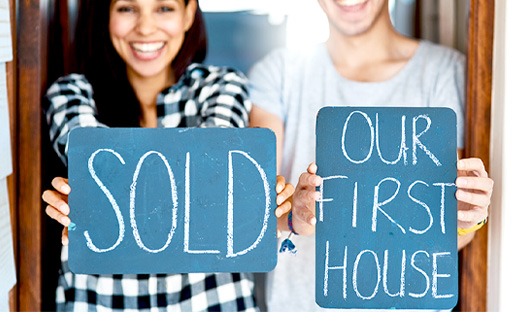 For most sellers, it is not possible to wait for the perfect conditions before putting your home in the market. Interest rates on home loans, whether it's a buyer's or seller's market and the economic climate all play a role and change regularly. So, make sure you understand the current situation fully. Also, it's worth keeping in mind that the market you are selling in is also the market you are buying in, which people often forget.
Generally speaking, it may be easier to sell a property during the warmer months, when your home and garden look most attractive and house hunters are more likely to attend show days. In winter, you might have to work a bit harder to create warmth and ambience in your home.
2. Find the right agent or list the property yourself
Whether you choose to use an agent or list your property yourself, there is no shortage of options available.
If you chose to use an agent, take the time to set up meetings with a few of the established agents in your area.  Find someone you're comfortable with and discuss the commission they will charge upfront and how they plan to market your home, eg websites or show days.
The agent will also tell you what the value of your home is and might give you an idea of quick improvements you can do to help it sell.
If you're a serious seller, you will attract a serious buyer if you price your home correctly. You can easily find out what other homes in your suburb, street or complex are selling for by looking at websites such as Property24 or Lightstone. It also means that you know the true value of your home and you don't have to settle for the first offer you get.
4. Enhance your curb appeal
A potential buyer has already judged your home before they walk through the front door. It's important to make people feel warm, welcome and safe as they get to your home.
Simple things like a well-tended lawn, bright flowers, security measures and freshly-painted driveway gates and boundary walls can add to your curb appeal. A cluttered property also creates a bad first impression, so clear and tidy outdoor areas, including the pool and driveway.
If you live in an apartment, a beautiful plant or unusual welcome mat can immediately create interest.

5. Do a simple interior makeover
Opt for quick fixes, not complete transformations. If you extensively renovate the kitchen and bathrooms just before you sell, you probably won't get your money back.
However, many estate agents agree on a key property trend – that you're not actually selling your house, you're selling your kitchen – that's how important it is. So, it's probably wise to spend a bit of money painting, adding lighting and new door handles or knobs, fixing cupboards, changing shelf liners, adding a rug, etc.
The next step is to do a good spring clean, especially if you have pets. Ruthlessly declutter your home and deep clean the kitchen and bathrooms as well as cupboards, curtains, carpets, windows and surfaces. Your home will appear more spacious and will smell and look fresh. The other plus is that it's easier and quicker to move out when you don't have years of hoarding to go through.
Declutter so your home will appear more spacious and will smell and look fresh.
Consider doing some simple updates like a coat of paint, new bathroom mats or fresh flowers – it can immediately add to the appeal of your home. A sunny, light and cheerful home is instantly more attractive to the prospective buyer.
6. Take the home out of your house.
One of the most important things to do when selling your house is to de-personalise it or at least tone it down. This includes photos, collections and family treasures.
If potential buyers don't have to look at wedding photos, an extensive toy train collection and a display of children's art, it's easier for them to create their own identity for the space and imagine living in the house.
Get a home loan with Investec Private Bank
With Investec Private Banking, we offer up to 100% finance on your next home. You can capitalise the registration costs, initiation and valuation fees into your facility. We offer competitive interest rates. You will receive rapid approval in principal and then final facility confirmation on valuation.
You may also be interested in: