Is buying a rental property a good investment?
It may be a good time to purchase property, particularly if you intend to it rent out.
In the current buyer's market, property supply exceeds demand. That means sellers are often willing to negotiate on their asking price to secure a sale (often by as much as 10 to 15%).
Negotiating a more favourable purchase price is vital to realise a return when you eventually do sell the property. Paying too much upfront may limit your potential returns, so always start low. Keep in mind, you can always counter with a higher offer – but you can't go lower if you make a high offer upfront.
Other factors that support buy-to-let property investments include a more competitive mortgage lending market, and the downward turn of the South African Reserve Bank's current interest rate cycle.
These factors could improve affordability. You can generally secure a loan with a  more favourable rate. Banks also currently ask for smaller deposits for a home loan. This reduces your upfront capital needs.
If you structure your loan to take advantage of these circumstances, you may create an opportunity to use your capital to get greater value from your property. For example, you could renovate or furnish an apartment for a short-term rental.
A sluggish economy also creates rental demand. Income growth struggles to keep pace with inflation. This creates less affordability among potential buyers, so less people are getting into property. However, people still need a place to live and this creates favourable market conditions for buy-to-let property investors.  
What to consider before investing in rental property
The secret to unlocking this investment potential is looking for new developments in areas that cater to demands.  But, it does take knowledge and experience. You need to understand the risks.
Focusing on a residential property in the low- to mid-market segment (eg, below R1.8 million in value) may offer the greatest potential.
In this regard, one-bed one-bath apartments in 'hotspot' locations that cater to defined markets are often seen as an entry point for first-time property investors.
Student accommodation, for example, remains relatively insulated compared to the broader residential rental market. With South Africa's tertiary institutions at capacity, off-campus studio, one-bedroom or digs student accommodation is in demand.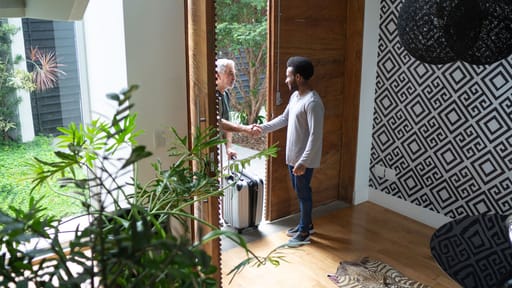 People will always need a place to live – something to consider if you're looking to buy to rent.
However, investors in this market should take extra precautions. If you doubt a student can afford a property, you need to vet and, where possible, sign surety agreements with parents or guardians.
South Africa also has a prolific singles market. Many South Africans are single and are looking for suitable accommodation, with many unwilling to share. 
Your 7-step property investment checklist
Before you go to look at property, be prepared. Have a plan that will keep you on course. A well-prepared checklist will take some of the anxiety out of the process. It will help you focus on the outcome you're looking for.
Look before you leap into the market: Do your homework to make sure you understand the nuances of the market before entering an investment property strategy. Understand the risks.
Supply and demand are everything: You need to consider location, size and style in relation to market demands. You don't want to sit with an unoccupied property on your hands for too long.
Take emotion out of the decision: If you are unsure of a property, ask a trusted friend to view the property with you – be as objective as possible.
Negotiate the best price possible: In the current property market, there is always room for negotiation. If you are serious about an offer, don't hesitate to put it in writing.
Secure favourable funding for the property: While most banks won't offer 100% loans on investment properties, you can look around for the best rates. Don't ignore other factors like good service and a trusted personal partnership.
Take time to find the right tenants: If you choose not to use a rental agent, make sure you vet potential tenants before signing a lease.
Protect yourself and your tenants: Draw up a comprehensive but fair lease agreement that covers every eventuality. This will protect you as a landlord. It also provides a clear contract for the tenant.
Digital platforms like Airbnb have also created additional opportunities for property investors. It has unlocked potential revenue streams. This market shift may offer lucrative rental yields without the need to secure long-term leases.
The digital platforms are also driving a cultural shift in society, away from property ownership. The rise of the sharing economy is also a factor. The sharing economy is characterised by on-demand services and a desire to remain unencumbered by financial constraints like a mortgage. This change is driving demand for short-term, flexible rental agreements.
As more people adopt this lifestyle, supply from property owners will need to increase to meet the demand.
Renting via booking platforms like HouseME or Airbnb also offer the potential to pay off a mortgage sooner. If you combine high occupancy rates with the higher rates realised in the short-term rental market, you could increase the rate at which you could pay off a home loan.
Do your home work when selecting a revenue model.
However, when choosing this revenue model, it is important to carefully consider the cost associated with furnishing your apartment and creating an attractive environment for guests that will drive repeat business.
Some rental points that every potential landlord should consider
Regardless of your investment approach, in South Africa's current economic climate, you must consider the quality of your tenants.
It is better to secure tenants that can afford the rent than look for 'quick wins' that offer higher rentals. You will need steady rent to cover your bond and insurance costs, regular maintenance, utilities and rates and taxes for the duration of the lease.
It's important to spend time drawing up a lease. Draw up a comprehensive but fair lease agreement that covers every eventuality and protects you as a landlord. Good tenants who pay on time and take care of your property will help cover your mortgage or bond payments and other costs.
You must also declare the earnings you make through renting out a property to SARS. Whether you are buying the rental property as an individual or as a registered company, you will need to pay tax. Keep in mind, this includes a bed-and-breakfast, Airbnb and other short term rentals. It also includes a sub-let property, like a cottage on your own property.
However, you may deduct any reasonable expenses that you have made in renting out the property when you calculate your taxable income. It may be advisable to use a reputable tax consultant. Keeping proper financial records is important.
Don't overlook other costs in property management: you must consider municipal rates, refuse removal, sewerage, etc. If you decide to sell the investment property, you will also need to pay property tax. Typically, you will pay a percentage of the profit you make when you sell.
Invest enough to be cash-flow positive
If you have bought a rental property that is standing empty, you will need to find suitable tenants as soon as possible– a vacant rental home or apartment can deplete your cash flow.
You can advertise the property on real estate websites (OnlyRealty, Just Letting etc) or mainstream online market places (Gumtree etc), or you could use a reputable letting agent. Keep in mind, a letting or rental agent will take a commission on a listing. A good rule of thumb is one month's rental income out of the year will go to the agent.
Use rental income to grow
The consistent income you earn from a rental property you may help you pay off your loan sooner, while the property itself should appreciate in value over time.
And once the income from your property exceeds your expenses, you can start to allocate the difference to your next property investment. This could be it a lump-sum deposit on a new property or contributions to cover a second home loan.
"Urban vibes" – look for property that will attract tenants.
Where is the best place to buy rental property?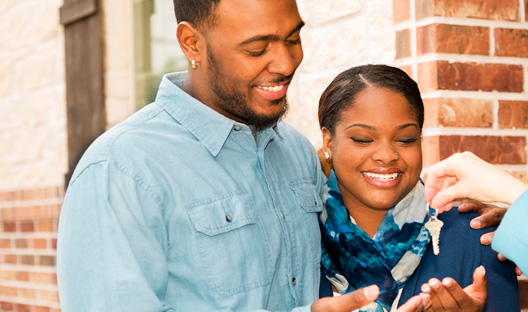 Five factors to consider when looking to invest in real estate:
Urban vibes: Ambitious millennials are often looking for a cosmopolitan lifestyle, which is driving demand for rental properties in major urban areas.
Premium space: The trend has helped to prop up gross rental yields for apartments in specific regions across Johannesburg, Pretoria, Durban and Cape Town. Renters are often willing to pay a premium for being close to trendy cultural areas or social hotspots.
Work, play, live: Buy-to-let investors should also consider features such as easy access to transport nodes to reduce travel time. Properties in mixed-use developments that offer a precinct lifestyle that combine work and play are also attractive options.
'Semigration': This trend is causing shifts in the local property market. Demand for properties in coastal locations and smaller towns is rising. People are seeking a better quality of life, greater safety and a sense of community.
Estate living: Another trend is the attraction of flexible living in a secure estate that offers a sense of freedom with peace of mind. Purchasing an investment property in a secure self-contained estate could bring you potential renters.
Can you create wealth through residential property investments?
With an investment property, it is possible to build up a property portfolio over time. It may create opportunities to diversify into other areas, such as commercial property.
The return is in the asset's underlying value and the long-term income-generating potential offered from multiple rental properties.
Often seen as a prudent means to create long-term wealth, purchasing properties to rent out could be a good start for an enthusiastic and knowledgeable individual or an investment club.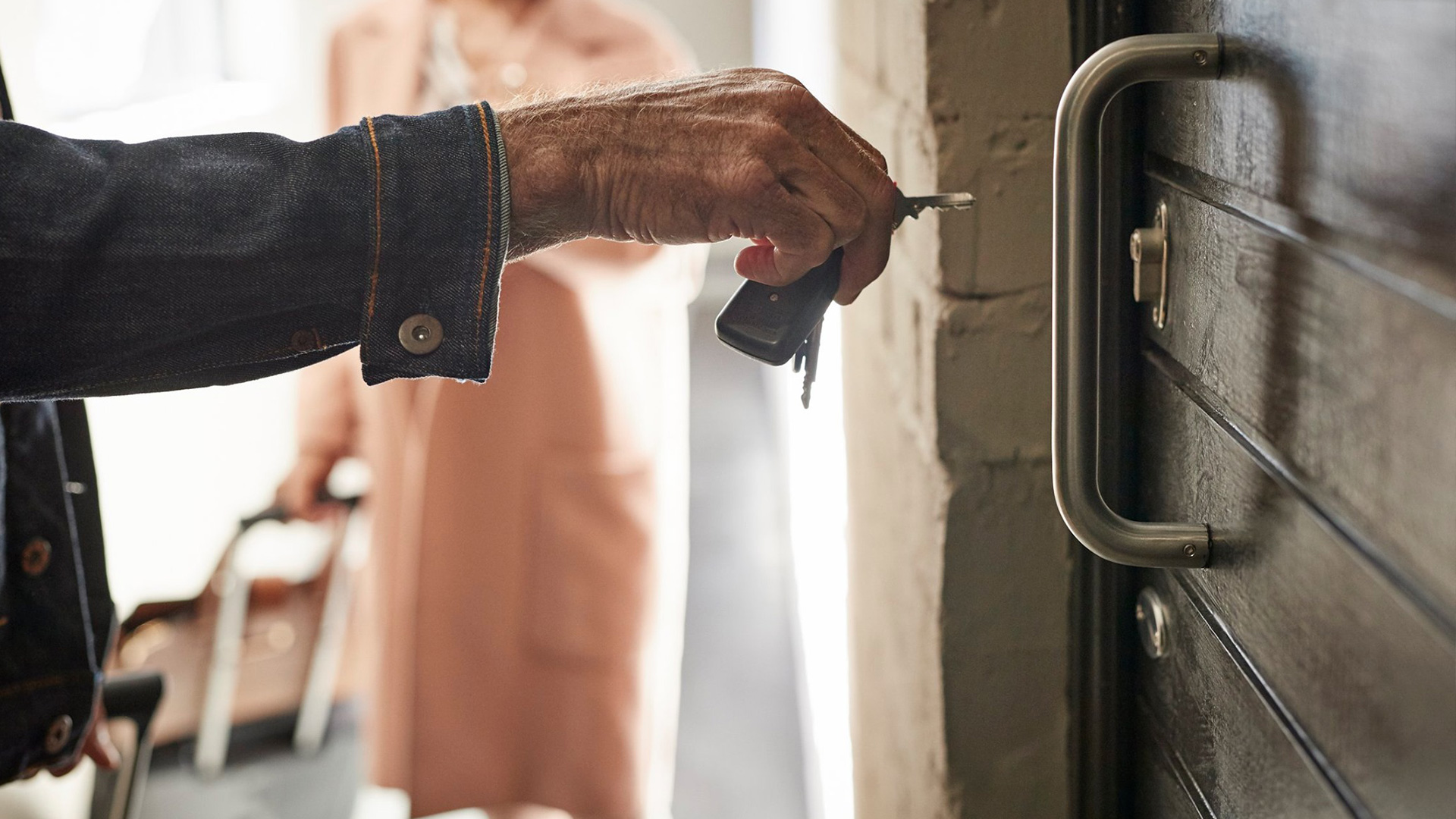 Should you start a property investment club?
Marc Psillos, an Investment Private Banking client, started an investment club with like-minded friends. Here is his story in his own words.
"In 2016, I started a property fund with a small group of good friends. As young professionals and entrepreneurs, we were all at a similar life stage and earning a stable income. And, getting into the property market seemed like an exciting way to invest.
Of course, going into business with friends is tricky. But we were lucky because we shared the same view of property as a long-term investment.
We registered our club to keep it professional and legal; we are equal partners in the entity.
Our first step was to find the right property. We found a secure, sectional title residential property in a new development in the north of Johannesburg.
After locking in our interest with well-established property developers, we looked around for a home loan from different banks.
Why it is important to get financial relationships right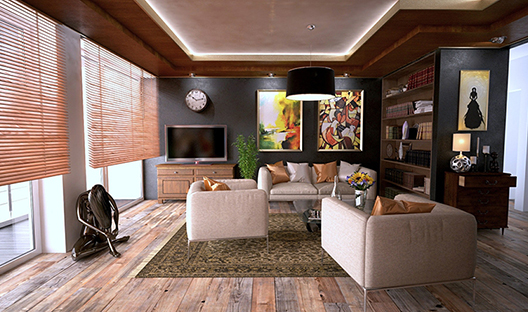 Rates were important, yes, but we were also looking for the right fit with a bank.
Two of my friends are Investec Private Banking clients and we were impressed at the bank's track record in facilitating group property investments; and how it complemented our strategy for a group investment.
In our opinion, Investec offered us a better rate than all the options we looked at. And it was great to be able to speak to a Private Banker who understood the process and could guide us through it – step by step.
How we unlocked the value of a home loan
Because we had saved a lump sum and could drop a 20% deposit on our first property investment, we secured an 80% loan on the purchase price of the property from Investec.
And, because we had less debt, we could start to make an income from rentals from day one. Typically, one can anticipate a 5% to 10% increase in rent over a five-year period. And the capital value of the property should go up over the same period if you have bought it in the right spot.
We used an agent to source tenants for our first property, but we carefully vetted the renters before they took occupation.
Managing the loan digitally
Our home loan was serviced from an Investec Private Business Account, which allowed us to transfer money in and out of the account (eg home loan repayments, scheduled levy payments, rental income collected etc).
What was great about the account was that we could self-service the account from an Investec Online profile. Most members of the club could access the account – either to view or transact.
How we grew our investment property group
We often increase our monthly contributions to the home loan to ensure we pay the loan off quicker. The money we save and earn from rental income goes into a savings account, which goes towards a home loan for the next property.
Over the next two years, we have invested in a second, larger property from the same developers in the north of Johannesburg. We also invested in a roomy apartment in Pretoria.
In the future, we're looking to Cape Town and even abroad for new investments.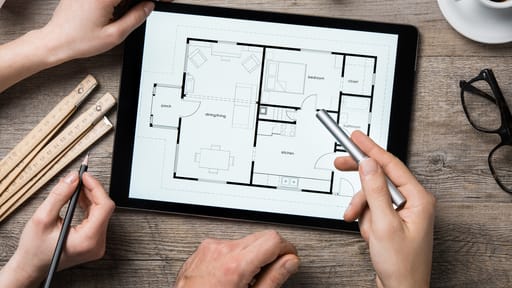 Why you need to treat property investment as a business
We believe investing in property is easier than running a day-to-day business, which we don't have time for considering our demanding professional schedules.  Moreover, we did our homework before we bought our first property and understood any risk going in.
So far, we haven't encountered many conflicts among the group. As a group, we make decisions together and we were careful to manage the pressures from the onset. And we also make sure we have a healthy cash flow to ride out any downturns in the market.
We have a monthly meeting as an investment club and, on balance, it takes up about eight hours of our time. If we're preparing to buy a new property, then the club may demand a bit more of our time and energy.
3 reasons to invest in property
Here is what we have learned so far:
The beauty of property is that people will always need housing and a place to stay. If you have the right property in the right location, you will do well. Ideally, you want both your capital and rental values to increase over the years (and not become flat or decrease).
Property is a hard asset and, because you are locked into the investment, your commitment is long term and stronger. As you acquire more investment properties, your level of debt increases, so you must develop a track record and expertise in this space.
It is an opportunity to build wealth for the future. The younger you start thinking about investing, the better the returns tomorrow. While stocks and other investments often require a broker, this is something we can all participate in – it is a bit more 'hands on'. "
Are you ready to start your own investment club?
Investec Private Banking
If you are an Investec Private Banking client, you can acquire a property with one or more individuals, if one member of the group has a Private Bank Account and the others meet the relevant criteria.
Your secure home loan is created to suit the needs of your investment club – and can be serviced from a joint Private Bank Home Loan or an Investec Business Account.
You may also be interested in: