What did you study and how did you get to your current role at Investec?
I head up High Net Worth International Banking at Investec in South Africa. I'm a CA(SA) and was a senior manager at one of the big four auditing firms, where I spent nine years, before joining Investec in September 2013.
For 15 months, I was the team leader of the Johannesburg High Net Worth International Banking team and then head of the Johannesburg Banking business for approximately 2.5 years, before moving into my current role.
What influenced your decision to study accounting?
Honest answer? A lot of my friends were looking into an accounting qualification and I also wanted to explore a profession that is well recognised.
A CA qualification is internationally recognised and respected. It gives you an incredibly strong platform into business and the business world and opens many doors into both the corporate and public practice sectors.
What were the pros and cons to work for corporate vs a firm?
As in anything in life, the decision around your future should start with an understanding of what you would like to achieve as an individual. I would not say that there are pros and cons – within each firm there will be different learnings and in a corporate there too will be different learnings and exposure. Understanding the difference, and what resonates with you as an individual, is important.
I felt incredibly privileged to be accepted to complete my articles at an international firm. I knew I would get great experience and exposure and learn from fantastic people.
Was it challenging to work and study at the same time? How did you structure your time?
The learnings you get by studying and working at the same time really builds you as an individual. Discipline is very important. It helps you understand what to prioritise and how to make certain commitments to yourself and your career. You learn quickly how to deal with pressure and manage expectations. You also have to ensure your work/life balance remains intact.
Continuously managing your time remains important and there are many online tools available to help you.
What is the one thing that you wish you knew before you started articles (that nobody told you)
As a student, you make your own schedule, but when you start working, you have to learn a different kind of discipline. Work is a commitment and starts at a certain time. Managing your time becomes so important.
You also get thrown into the hustle and bustle of your new work schedule from day one. The pressure of deadlines week in and week out can be stressful. The ability to be agile, resilient and open to change are great skills to have. Learn from every opportunity and learn from your mistakes.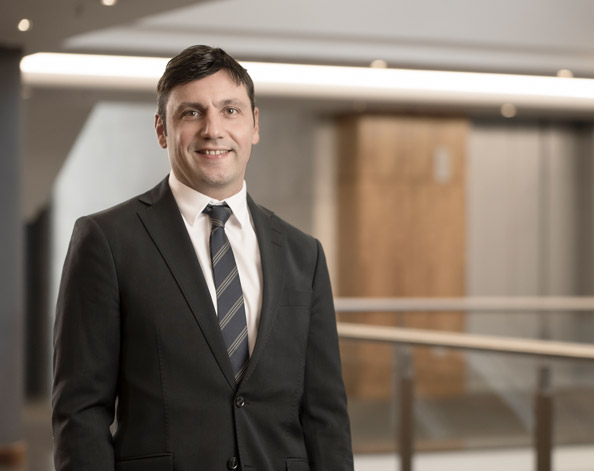 Robbie Agostini, Investec Bank
Make every effort and give 100% in order to succeed.
What were the financial lessons you learnt?
Understand what is important to you. You learn quickly what you need to prioritise in terms of living expenses. Fiscal discipline is important, but also put some money aside for fun things. Ensure that not everything is about work. Save for moments like a trip overseas or a golf tour.
What advice would you give your 25 year-old self now?
Take the time to build relationship with your peers and colleagues – you can build a great network, personally and professionally.
You studied so hard to get this far, so make every opportunity count. Give 100% commitment to everything you undertake. Like secondments for example. I worked in Boston, Washington and Puerto Rico. It was an amazing opportunity and a privilege to experience different countries, cultures and people, while getting work experience. Make the most of every moment.
As the world continues to change, be agile and always be true to yourself. Be very protective of your personal brand and be your own brand ambassador.
Find the time to enjoy life, before it passes you by.
What drives and motivates you?
I'm motivated by making a difference and adding value to people and our clients. Getting exposure to great people who take pride in what they do as well as different challenges is exciting and results in opportunities for both our clients and business.
It motivates me to see people who have worked hard achieve great things.
You may also be interested in: