"Get comfortable with being uncomfortable," our guide Heinrich says as we start our trek into Sagamartha National Park. This could not have been more true.
The next two and a half weeks, three city slickers from Jo'burg trekked through the awe-inspiring Himalayas, surrounded by snowy 8 000 m peaks in some challenging conditions.
Here is what I learned about mountaineering – and myself – during our adventure.
"Get comfortable with being uncomfortable"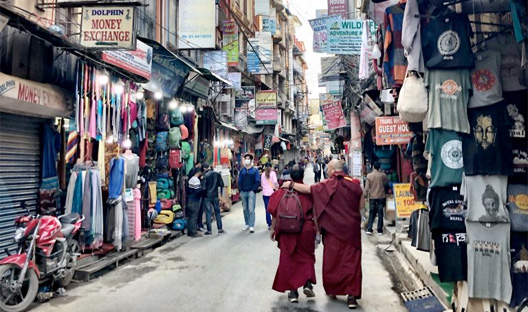 The company through which you choose to do a trek like this is critical – it can make or break the experience. I learned the hard way that there are people that offer these trips that are not qualified to do so. I signed on with another company with high hopes, but a training trip to the Drakensberg not only knocked my confidence, it made me feel like there was no way I could do this. I trusted my gut and cut my losses after a few months of getting nowhere.
I was lucky that I knew Sean Disney from my days at Discovery, so I booked with Adventure Dynamics International. It was the best decision I could have made. They provided a detailed itinerary, equipment list and training programme, which set a solid foundation for this adventure.
Having the right gear is so important. You might be facing harsh conditions, from rain to snow to heavy winds and sub-zero nights, so you need to be prepared for everything. I've discovered that shop assistants in bigger outdoor retailers have probably never been camping. So, do your research and go to shops like Drifters, with experienced sales staff who know the difference between a fleece and a dry mac.
In Kathmandu, every second shop sells mountaineering equipment, so if you need something for your trek, now is the time to buy. Our guide, Heinrich, went shopping for me for hiking poles and found a Black Diamond pair for less than a third you would pay in SA. A sharp eye for quality is necessary though, so his advice was invaluable.
Keeping up with Kathmandu
Driving into the bustling chaos of Nepal's capital, Kathmandu, is your first taste of how the country works. It has a multi-ethnic population with a Hindu and Buddhist majority that is always out and about, hustling and making things happen. No traffic lights, lanes or road rules apply, but somehow its two million residents seem to get around every day on thousands of scooters, taxis and buses without too much hassle. Dodging pedestrians, dogs and a few cows, the streets hum along from dusk to dawn.
Kathmandu was devastated by 7.8 magnitude earthquake on 25 April 2015 and many buildings and areas are in the process of reconstruction.
In mountaineering, ignorance really isn't bliss. You must be aware of all the risks. Some are within your control and some you can manage – but with others, you may have to just hope for the best.
For example, listen to your guide when he gives you tips, like putting on sunscreen even when it's snowing, layering your clothing and keeping good hygiene. You'll be thankful when you see other sunburnt ill or weather-beaten trekkers on the way down.
Be aware of the symptoms of altitude sickness like nausea and headaches and chat to your guide about how to manage these. There's not much you can do about earthquakes, avalanches and tricky airport landings, but know how to react correctly in these situations should it happen.
In mountaineering, ignorance really isn't bliss.
Rated as the most dangerous airport in the world for over 20 years, with two major accidents this season alone, thousands of trekkers and climbers use Lukla Airport. The single runway is 527 m by 30 m with an 11.7% gradient.
Accessible only to helicopters and small, fixed-wing, short take-off- and-landing aircraft, pilots have to deal with high winds, cloud cover and changing visibility. There is also high terrain immediately beyond the northern end of the runway and a steeply angled drop at the southern end of the runway into the valley below. There is zero margin for error. We had to abort our first bumpy attempt to get to Lukla due to high winds. We tried again the next day and got there without incident. With only a few flights during a small weather window every day, there is applause and palpable relief when the tiny planes start arriving and taking off again.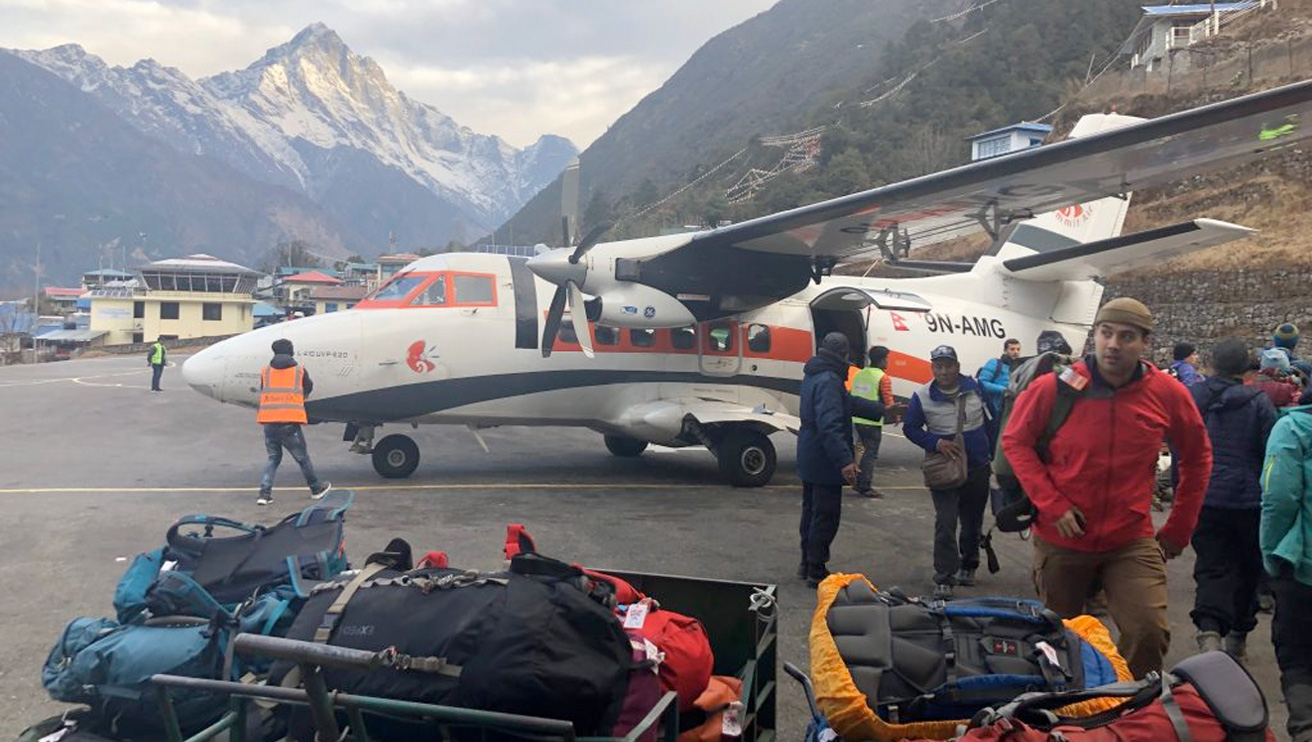 Sherpas are renowned in the international climbing and mountaineering community for their expertise and experience at high altitudes.
I was in awe of our Sherpa, Dorjee, every day. He has climbed Everest six times and is well respected and admired among his peers. A man of few words and gentle kindness, he would organise flights and bags amid the bustle of the airport, get our accommodations sorted and made sure we were fed and, in my case, had an endless supply of hot chocolate. Our two porters did everything we did, but carrying two 15 kg bags each. A humbling sight.
While we were struggling with the altitude and our own endurance, Dorjee would be quietly leading the way, often on his phone while smoking. And by day three, we knew that when he said we had a four-hour trek ahead of us that day, he really meant six hours for us 'normal' people.
And, if he said getting over the 5 300 m Chola Pass was going to be a challenge, we were in for the toughest day of our expedition. With knee-deep snow and white-out conditions hiding the trail, we had to rely on the Sherpas to blaze a new trail, set ropes to get us over the edge and get us safely across glaciers. We were one of a couple of teams to get over the pass that day and we had Dorjee and Heinrich to thank.
Like Dorjee said to a lone, gung-ho trekker at the teahouse that night, "Get a Sherpa, save your life."
Namche Bazaar at 3 440 metres is the first place on the Khumbu trek that is above altitude sickness threshold, so most travellers prefer to spend at least two nights here to acclimatise. On our acclimatisation day, we went to the Everest viewpoint.
Mount Everest. Sagarmatha. Chomolungma. She towers over the Himalayas at 8 848 m. I was quite emotional when I saw Everest for the first time, having dreamed of doing this trip for over a decade.
During the trek, Everest reveals herself a few times, but she is not the only breath-taking sight. We glimpsed other iconic mountains: Lhotse, the fourth highest mountain in the world at 8 516 meters, Makalu at 8 485 m, Cho Oyu at 8 188 m as well as the soaring ridges of Ama Dablam. No photograph can do the view of these spectacular mountains any justice. You just must take a few minutes to take a deep breath and soak it all in.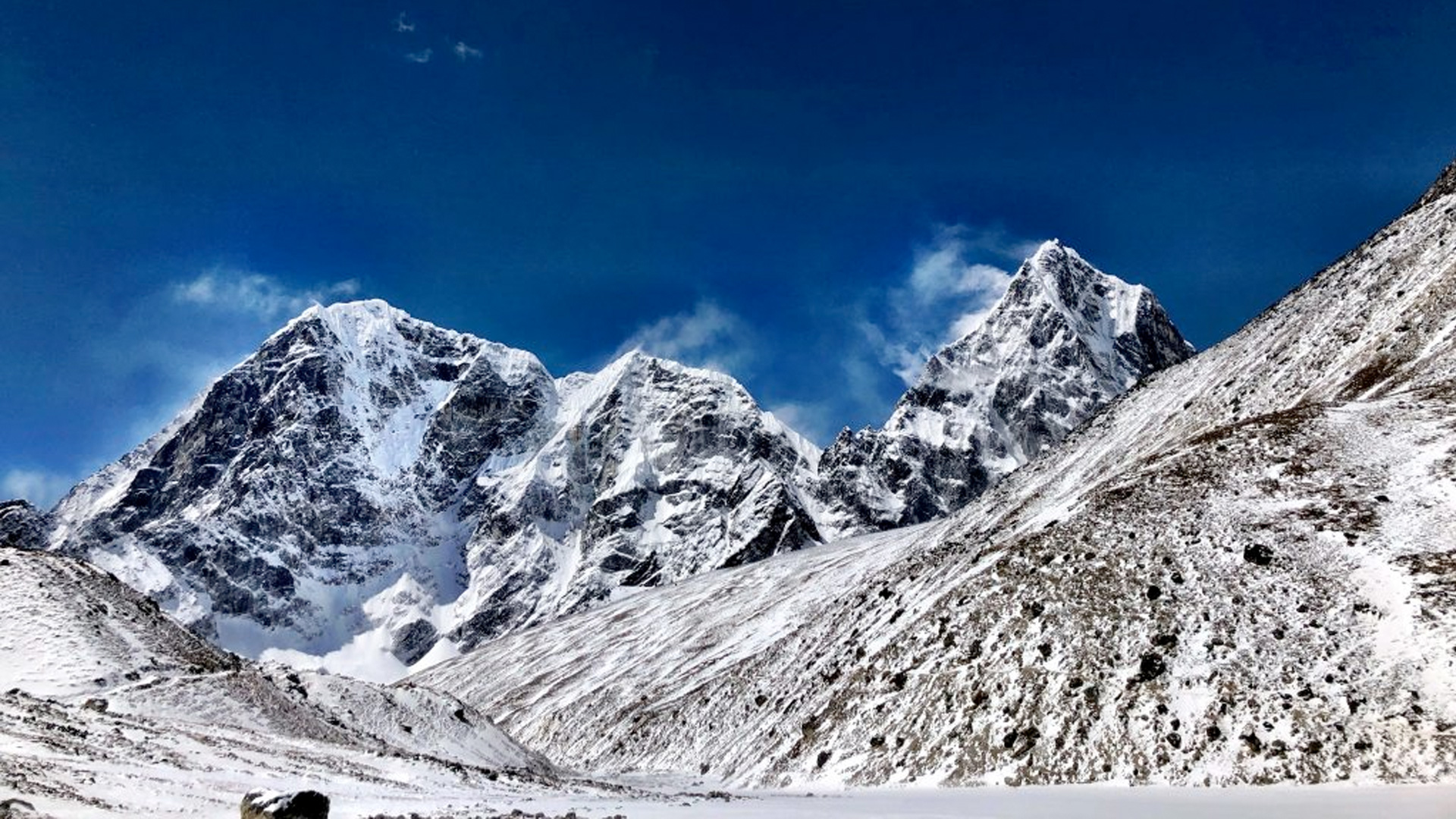 Our delay to get to Lukla meant that we lost a day of our expedition and were now under pressure to tick all our goals. Gokyo Ri, Kala Patthar and Everest Base Camp – all above 5 000 m.
A day doesn't sound like a lot, but our itinerary changed significantly from our original plan. Cramming in distance and climbing at altitude in adverse weather required some real grit. Some days, it did feel like I was on an extreme version of The Amazing Race.
Our guides had the challenging task to adapt our day-to-day treks and motivate three exhausted trekkers who were questioning their life choices, while huddled around a tiny stove on more than one bitterly cold evening. Heinrich diligently kept track of our pulse and oxygenation statistics morning and night to make sure we were coping with the altitude. On a trek like this, you have to be ok with the unplanned, the unexpected and the unknown. If you're not, you are in for a difficult few weeks, battling not only the elements but your mindset too.
We summitted Gokyo Ri (5 357 m), Kala Patthar (5 644 m) and reached Everest Base Camp. We got over the notorious Chola Pass. All our goals ticked. It might be minor in comparison to Everest, but it's a personal victory. It's has taken time, money and perseverance to plan and train for this trip. It's been a journey. So, take the pictures, celebrate the summit and give yourself a 'well done'. Claim it.
Also, make a point to have a beer in the Irish Pub in Namche and scribble your name on the wall.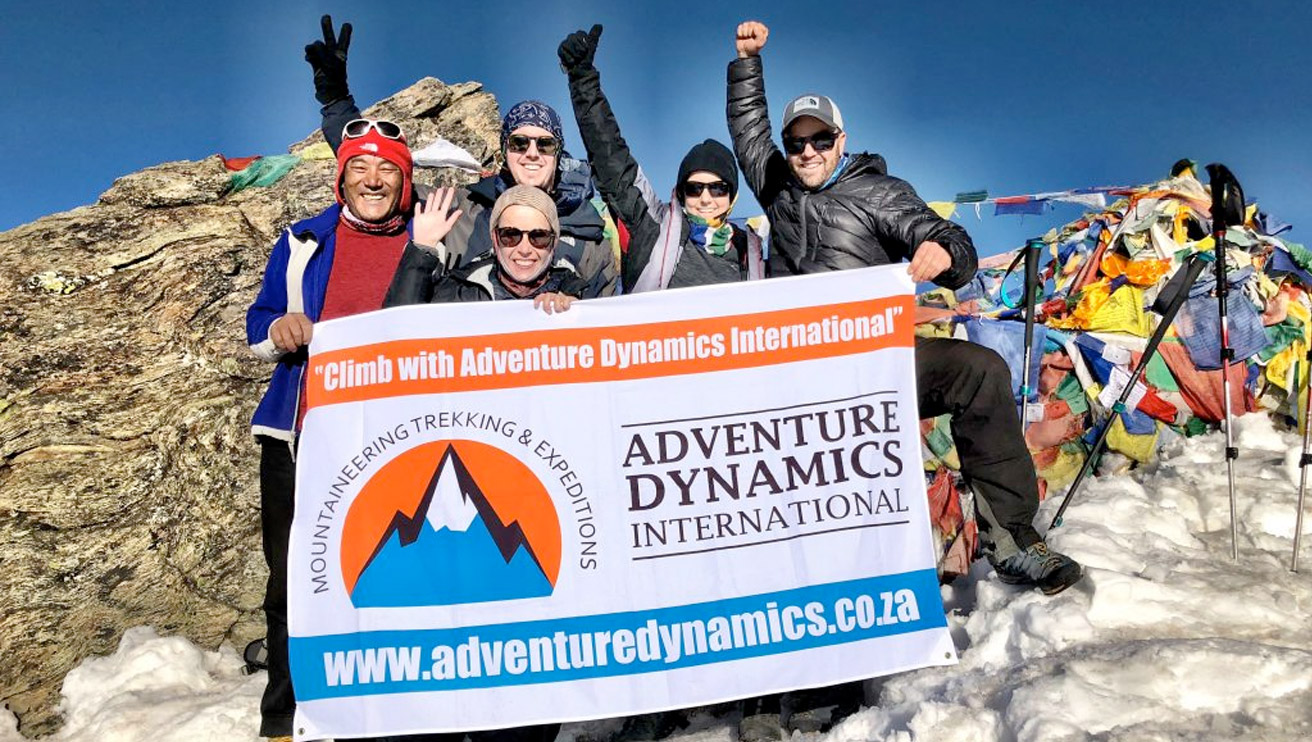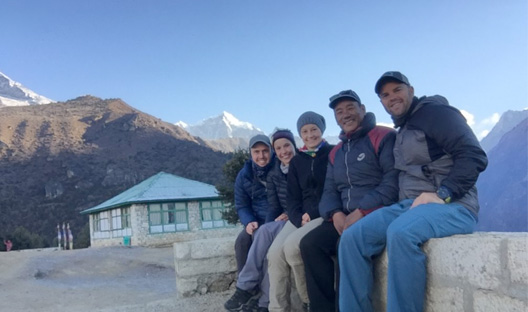 Like Heinrich said, you get comfortable with being uncomfortable. Rooms are small and cold, toilet facilities are basic. When you only have one or two opportunities to shower, wet wipes become your best friend and running water a true luxury. Days are often nine hours long. Breathing becomes laboured. Headaches and nausea creep in. Getting layering right is tricky – you're always too hot or too cold.
But, you get to know a part of yourself again. That part of you that's hidden deep beneath the daily stress and anxiety of normal life. It's the part of you that's filled with appreciation for the trivial things, like a steaming cup of tea and a warm sleeping bag. The part that screams 'You can do this!' when you just want to stop.
It's a resilience and inner strength that you often take for granted. Much like life, you face a new day, pick up your head and take the next step with determination. The next step that leads to new heights and your next adventure…
Karen Meyer is a writer for Investec Private Banking and contributes regularly to Ahead of the curve.
You may also be interested in: