92 places you can visit without a travel visa with your SA passport
Do you know which countries you can visit as a South African without a visa? Our infographic shows you almost 100 destinations you can visit visa free or with a visa on entry.
And with Travel by Investec, a specialist travel agency available to Private Banking clients, you can arrange all your travel needs for the best experience

Why spend lots of time (and money) waiting for a travel visa? We've put together the best list on visa-free and visa-on-entry destinations – all you have to do is book, fly and smile!
Curveball, with Investec brand ambassador Maps Maponyane and Koshiek Karan, former investment banker, entrepreneur and co-founder of Banker X discuss your first career milestones as a young professional.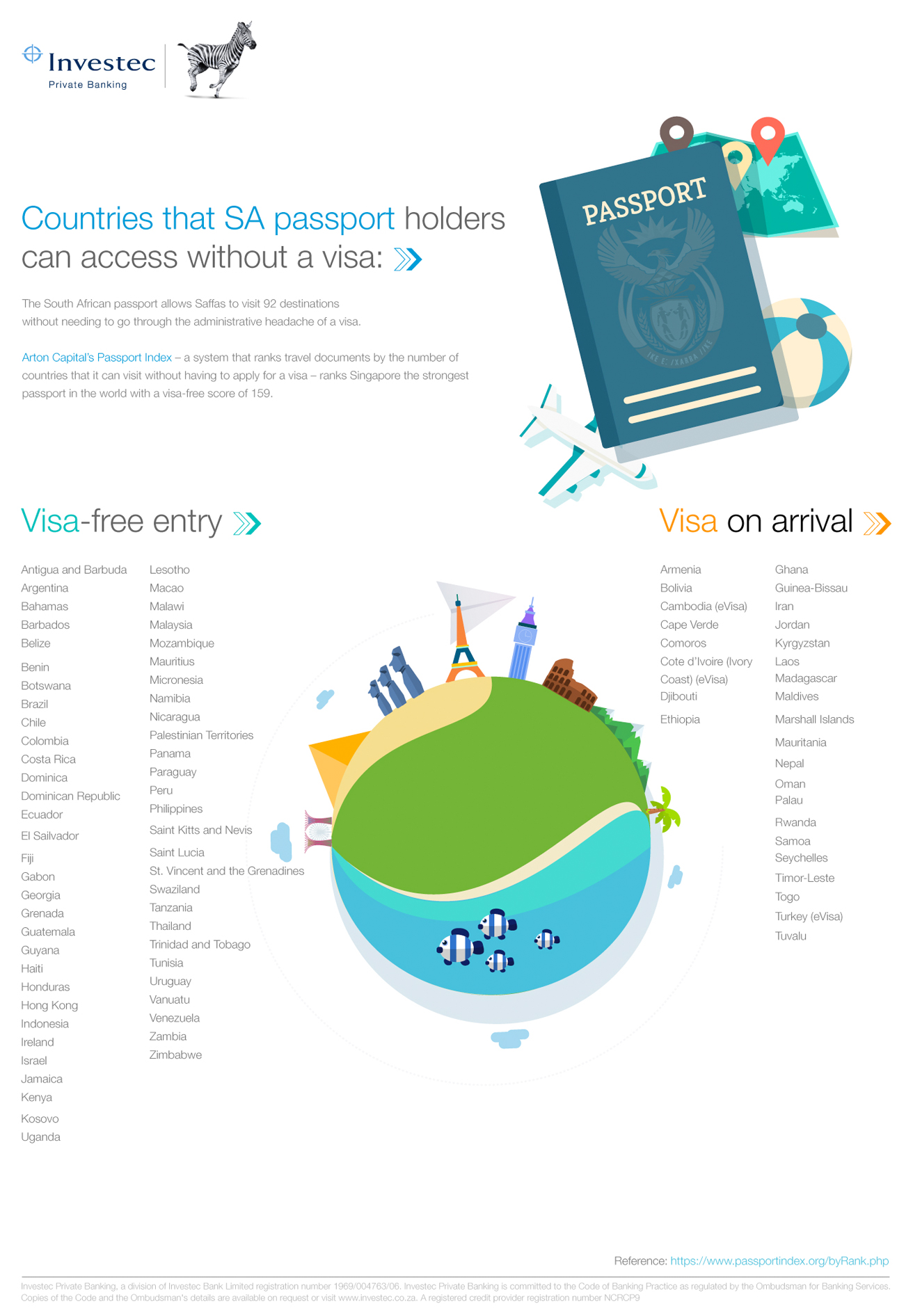 You may also be interested in: