Listen to Phil Shaw's verdict
What is in the draft brexit agreement, and what it could mean for a future relationship with the EU?
Question 1
What is your view on what will happen to sterling in the next few weeks, if the uncertainty continues, and whether it will continue to drop in the next two weeks?
Question 2
If the UK at this stage or after Christmas falls out of the EU without a deal, is it inevitable that WTO tariffs will come in to place?
Question 3
Is there a reasonable likelihood of a second referendum or perhaps an election in the next few months, or are those currently seen as very extreme unlikely outcomes, relative to the others?
Question 4
What, in practical terms for companies trading in the UK, are the difference between customs union arrangements and what we have now at the minute, if anything?
Question 5
When we met recently, you referenced sterling to the end of 2018, possibly at 89p/90p [against the euro] and roughly the same at the end of 2019, depending on what happens from a political perspective. Do you still think this is the case? If a cross-party motion is unsuccessful, what will happen if we have a general election, or referendum re-run?
Question 6
Don't you think realistically that we're heading for a no-deal Brexit, and that firms should prepare for a crash in sterling and actively look at plans for a no-deal Brexit? There just doesn't seem time for anything to be sorted out, and therefore we would crash out.
Question 7
You said that your base case is that a deal will go through. Could you put a percentage level on that?
Question 8
Theresa May stated that she had her deal agreed by the Cabinet, but subsequently a significant number of the Cabinet resigned. Is there a possibility that we could expect to see a similar trend on the EU side? Is there a chance we could see a backtrack from them, causing more problems?
Please note: these podcasts are provided for information purposes only and should not be construed as an offer, or a solicitation of an offer, to buy or sell financial instruments. These podcasts do not constitute a personal recommendation and are not investment advice.
About the author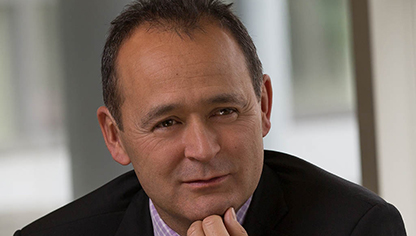 Philip Shaw
Chief Economist, UK
Philip graduated with an Economics degree from Bath University and a master's in Econometrics from the University of Manchester. He is a regular commentator on the economy and financial markets in the press and on TV. Philip joined Investec in London in 1997 and heads up the Economics team there.