Receive Focus insights straight to your inbox
Plans to revive the economy, the restructuring of Eskom's debt and an increase in government debt as revenues continue to undershoot targets and a looming Moody's downgrade, are set to be top of the list for Minister Mboweni when he delivers his medium-term budget policy statement (MTBPS) at the end the month.
This comes during tough economic times for the country. Tax revenues are again going to fall well below the target of South African Revenue Service (SARS) and at the same time government has provided additional financial assistance to Eskom. To top it all off, we have seen a slowdown in economic growth.
These factors have set the stage for a likely significant increase in the F19/20 budget deficit compared to National Treasury's February 2019 forecast. South Africa's government finances seem to have reached the point of unsustainability which gives more urgency to reforms to lift the economy out of a low-growth trap.
READ MORE: Budget 2019 – Tito's tough talk and tightrope walk
A juggling act for Mboweni
LISTEN – Investec Chief Economist Annabel Bishop says there's very little room for the Finance Minister to manoeuvre as he delivers his mid-term budget policy statement.      
Revenue vs expenditure 
The biggest question for Mboweni this MTBPS is how the country can stabilise the growing budget deficit, and whether this can be done through hiking taxes.
Over the past five years, revenues have been behind target. According to SARS, its preliminary results showed that for the financial year ending 31 March 2019, it collected an amount of R1,287.6 billion, against the 2019 Budget estimate of R1,302.2 billion resulting in a deficit of R14.6 billion (-1.1%).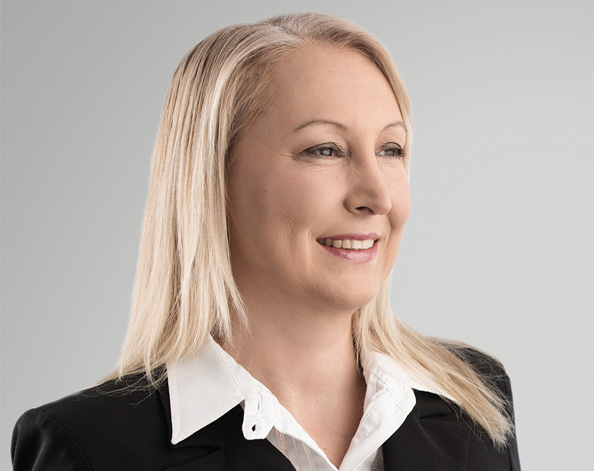 Annabel Bishop, Investec Chief Economist
We're seeing revenue severely disappoint. This under performance of revenue is highly reflective of the poor performance of the South African economy.    
"We're being buffeted by global forces with the synchronised global economic slowdown, led by the trade wars, as the IMF puts it, but of course domestically as well," says Bishop.
At the same time, expenditure is ballooning with the public sector wage bill, social spending programmes and debt servicing costs increasing.
"Where we are right now is that taxes can no longer be hiked to offset the effect of a shortfall in revenues on the budget deficit. For the past four years, the shortfall in revenues has exceeded the increase in tax increases. The key challenge is to reduce expenditure," says Treasury Economist Tertia Jacobs.
Corporate tax revenue also underperformed due to the country losing skilled tax-paying individuals who are emigrating.
"I think we have a challenge on our hands based on emigration. We have seen an increase in emigration and one simply has to look at the housing market over the last two or three years just to show you the oversupply (which has been exacerbated by the completion of buildings).
"And those people that are emigrating tend to be taxpayers, people who can afford to emigrate. I think the revenue line will be a challenge," said Investec's head of Currency and Derivatives Trading, David Gracey.
Revenue vs expenditure: a delicate balance
LISTEN – Investec Treasury Economist Tertia Jacobs discusses the urgent need to reduce expenditure when we have a revenue shortfall.
Eskom looms large
Eskom continues to be a headache for the country's economy. It's still battling to keep the lights on in South Africa, plunging the country into darkness once again last week.
"The cost to our economy of power outages is significant. It contributes to investor unease at a time when we are trying to attract more domestic and foreign capital to South Africa and to improve our global rankings on ease of doing business," wrote President Cyril Ramaphosa in his 21 October 2019 newsletter.
The power utility is also draining the public purse with financial assistance of R49bn in the current fiscal year, R59bn in F20/21 and R23bn in F21/23. 
The lack of stable leadership at the utility has also raised concerns with government set to announce a permanent CEO and a "strengthened board" soon.
The power woes come as government has released the much-anticipated Integrated Resource Plan (IRP) which Ramaphosa says "envisages a move towards steadily reducing emissions through a greater uptake of renewables".
READ MORE: Eskom liquidity injection and fiscal implications

The plan outlines new capacity additions that include
1 500MW from coal-fired power stations
2 500MW generated by hydropower
3 000 MW produced from gas
6 000 MW produced by photovoltaic solar plants
14 400MW generated by wind turbines    
The other contributions include
Wind turbine generated electricity at 18%
Gas and remaining storage at an estimated 2%

While a declining role for new coal-fired power generation is planned in the IRP, coal-fired power generation is estimated at 59% of the mix.     
Weak economic growth 
The economy continues to struggle with export-oriented industries, particularly mining and manufacturing, seeing a slowdown in activity. 
There's also a contraction in the first two months of the third quarter compared to the last period.
The synchronised global economic slowdown is also having a negative impact on the South African economy.
In Q1 2019, the country's GDP hit a 10-year low. The economy contracted by a seasonally adjusted and annualised rate of -3.1%q-o-q in Q1 19. The rebound in Q2 19 of 3.1% in Q2 19 does not indicate an acceleration in growth in the coming quarters.
This will only happen once there is more clarity on the country's various economic policies.  The growth rate of the economy in H1 19 was only 0.7% higher than in the same period in 2018. grew by only 0.5%.
The South African economy faces a perfect storm of an unstable electricity supply, a power utility that's bleeding government coffers, barely functional state-owned enterprises, a widening budget deficit and contracting revenue streams.
At the same time business confidence is low. "One of the key issues that we can't move away from is that it's really a legacy issue, this weak growth environment. We've been experiencing this downward trend in economic growth since 2011. It's really reinforced this negative outlook, and of course that, in turn, reinforces the depressed state of business confidence, and businesses not looking to lift investment in such a weak economic growth environment," said Bishop.
The Minister of Finance is expected to unveil an economic plan in the MTBPS that should provide more clarity on some of the economic policies. Cabinet is expected to meet after the MTBPS and we hope to see more endorsement of South Africa's new growth plan.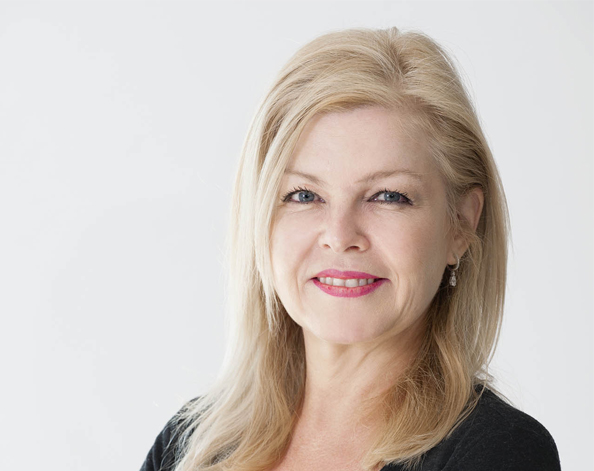 Tertia Jacobs, Investec Treasury Economist
The economy needs to be revived from the supply-side. That is modernising South Africa's networks such as telecommunication, energy, transport, and water. The potential growth of the economy has declined from 1% to 1.5% compared to nearly 5% in the mid-2000s.    
SA faces a credit negative outlook
LISTEN - Investec's head of Currency and Derivatives Trading, David Gracey says South Africa is likely to miss a full downgrade from credit rating agency Moody's.  
Moody's country review
Moody's is widely expected not to downgrade South Africa fully, but rather give us a credit negative outlook from our current stable outlook.
The credit rating agency is set to announce its decision on South Africa's rating on 1 November. It's the last of the three key credit rating agencies that still holds South Africa on an investment-grade rating.
However, concerns are high ahead of the announcement over South Africa's deteriorating fiscal metrics.
The fiscal deficit is expected to move towards the 6% mark and gross debt as a percentage of GDP could rise above 60 percent compared to February 2019 forecasts of 55% of GDP.  
"We need to be very cognizant of the fact that globally the economic growth outlook has slowed, and in South Africa, the economic growth outlook has slowed, and that is also something that credit rating agency, Moody's, takes into consideration in its calculations," says Bishop.
"It also takes into consideration other metrics such as the fact that inflation is very low and indeed that volatility has declined inflation as
well. Also that the foreign debt as a percentage of total debt is quite low and indeed even our foreign exchange reserves have risen recently," says Bishop.
Markets price in SA woes ahead of Moody's decision
Investec Wealth & Investment Chief Investment Strategist, Chris Holdsworth, says the MTBPS will unlikely have an impact on markets. However, all eyes will be on the Moody's decision.
Meanwhile, as the South African economy battles international and local headwinds, the market is bracing itself for the worst-case scenario.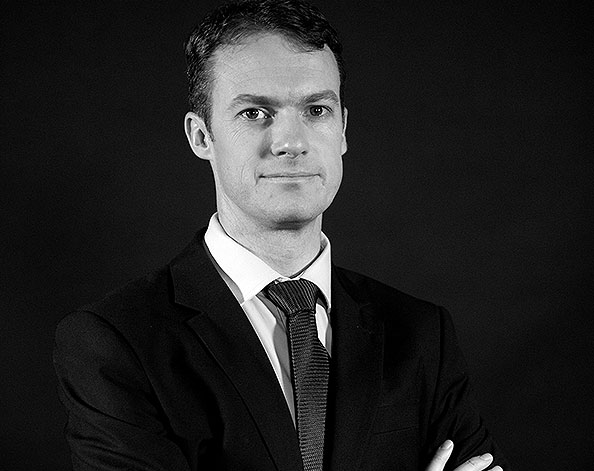 Chris Holdsworth, Investec Wealth & Investment Chief Investment Strategist
We know that the next step from Moody's, should they go down the path of heading towards a downgrade, would be to change our outlook to negative, and I think that's widely expected at the moment.
"But what appears to be priced in our bond market, is almost the case of an immediate downgrade, and by our estimate the currency is weaker than fair value by some margin too, reflecting South African specific concerns, and presumably a number of those are related to the fiscal position of the state."

Our commentators will share their insights post MTBPS on 29 October.  Investec Focus will run an article featuring their take on the impact of the MTBPS on individuals, businesses, currency, and markets.
About the author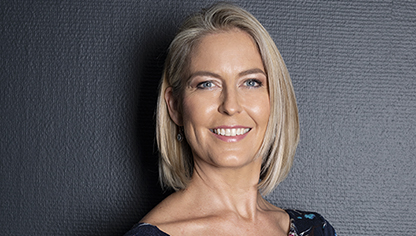 Angela Rettenbacher
Digital content specialist
Angela read for a Bachelor of Journalism degree at Rhodes University in Grahamstown in the early nineties, followed by a two-year stint at the SABC. Soon after, she went backpacking for 10 years! Prior to joining Investec's content team, Angela spent nine years as an Output Editor on the newsdesk at eNCA, both in TV news and Online. Before that, she spent eight years in the corporate sphere, in the Investment Banking and other divisions of Goldman Sachs both in London and Johannesburg.
Subscribe to Investec's podcasts on market and economy moves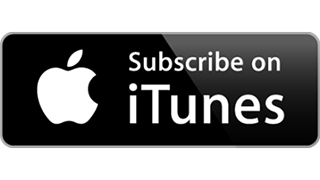 Listen to regular interviews with experts from across the Investec group. Our channel is accessible wherever you currently listen to your podcasts.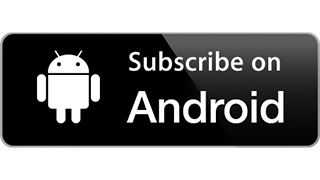 Listen to each podcast individually or subscribe to get new episodes as they become available.
Receive Focus insights straight to your inbox