Professional indemnity insurance
 Are you covered?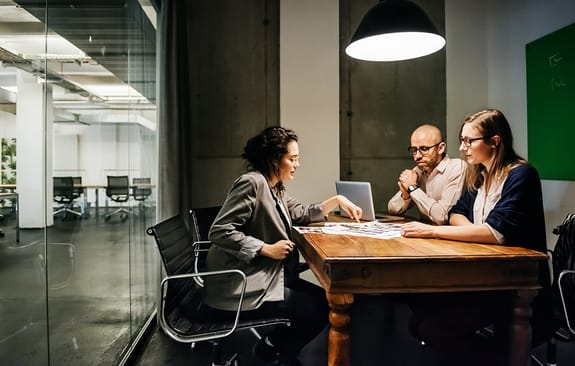 Professional indemnity insurance is not only designed for traditional professionals who provide advice or a service to their customers. It is also for anyone who is an expert in a particular field and whose expertise and advice the public might rely on, for example, an IT expert. 
Personal indemnity protects you against any damages that may be claimed from you by clients or third parties due to an act, omission, or breach of professional duty in the course of your business, as well as legal costs associated with a claim.
Typically, South African law uses a benchmark to test negligence - the reasonable person test. In other words, what would a similar person, in a similar situation have done? However, when a qualified professional is being questioned, the yardstick becomes 'the reasonable expert test' which means the standard is much higher. If the conduct of professionals falls short, it can be said that they acted negligently. If third parties or clients suffer harm or a loss due to a professional's negligence, they are entitled to damages, regardless of whether or not they are a paying client or whether or not they have a written agreement with you.
When a qualified professional is being questioned, the yardstick becomes 'the reasonable expert test' which means the standard is much higher.
This is why it's crucial that you maintain your own professional indemnity cover in the event of negligent errors and omissions. In the absence of such a policy, you personally or even your professional firm could carry the loss. This could result in either liquidation or paying for legal defence costs and claims awards out of your bottom line.
Aon's professional indemnity policies provide cover for the negligent acts, errors, and omissions of professionals acting in the course and scope of their employment. Aon keeps up-to-date on potential risk exposure facing professionals and designs policy extensions to cater specifically to these risks. These extensions cater for a variety of risks, for example legal, criminal and statutory costs for the defence of any criminal action due to the contravention of any statute governing the conduct of a business. Other valuable policy extensions include Directors and Officers (D&O) liability, business identity theft, and computer crime.
The services of a professional broker with sector-specific experience are invaluable in ensuring that your cover is adequate to cover your unique industry risks, that it complies with any professional body or legislated requirements, and that you are not exposed under any exclusions and conditions that may exist on your policy.
Aon also provides Legal Risk Management Services, a premier service offering of Aon Professional Risks. With a clear understanding of a professional's risks, Aon provides legal opinions and advice, supported by appropriate knowledge of your insurance.

Contact your Aon Private Broker
Contact your Aon Private Broker today on 0860 746 466 or email investeccommercial@aon.co.za