Investec Opera Holland Park
An Out of the Ordinary experience
Investec is proud to support Opera Holland Park.
Extraordinary outdoor performances

Opera Holland Park is a unique independent opera company that presents an annual open air summer programme under a temporary canopy in the beautiful gardens of London's Holland Park.

More than opera

A focus on exceptional performance and a drive to create a distinctive client experience while contributing to society are some of the values that we share with Opera Holland Park.
The Opera Holland Park auditorium is built in the middle of Holland Park in west London. Find out how to get there, performance timings and other visitor information.
'There's summer opera - and then there's Investec Opera Holland Park'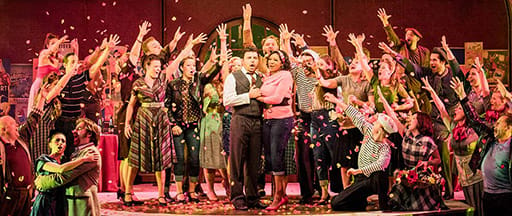 Investec Opera Holland Park is one of the UK's most successful non-state opera companies. Even if you're not familiar with opera, the warm atmosphere and affordable pricing make it fun and accessible.
Each opera is sung in the original language, but subtitling is projected above the stage so that you can follow the story. There are around six different operas presented every season and nearly 50 performances. Many of the operas are famous classics, but the company also has a reputation for selecting daring, innovative works.

Find out more about Investec Wealth & Investment