With hot desking and remote working gaining popularity, businesses and their employees are requiring a more agile work environment over the traditional 9 to 5 fixed office space where employees 'have to be'.
Shared-use office space creates adaptable, flexible work environments where individuals use it as they need, depending on their responsibilities of the day. It encourages collaboration and innovation. For a business, it keeps overhead costs low and there is no commitment to a long-term lease.
"Instead of owning everything, people rather want access to whatever they need right now. In major cities like London, New York and Sydney, people book office space only when they need it. It is a rapidly growing, extremely cost effective trend, that is gathering pace in South Africa," comments Giant Leap director, Linda Trim.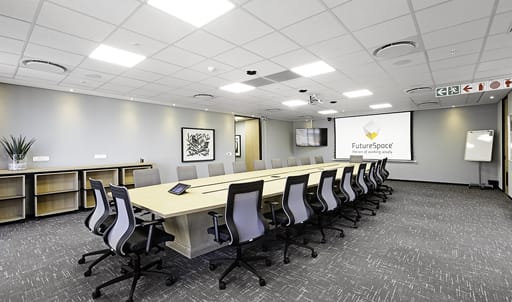 Aligning with this global trend away from ownership and towards instant access, FutureSpace (a joint venture between Investec Property and Giant Leap) launched a second workspace, after its first space reached near capacity in just over a year.

Trim adds, "The fully serviced FutureSpace office offers everything executives, consultants and entrepreneurs require, from individual offices, booths and open areas to high-speed fibre WiFi, reception and concierge services and video conferencing.

 
 

There is also a gym, 24-hour electronic security and restaurant facilities. "You book and pay for your office online – or simply walk in – and you can start working straight away."

The new FutureSpace plays host to the International Arbitration Centre. "By providing independent, specially designed facilities for the global business community, the FutureSpace International Arbitration Centre will help solve some of South Africa's most difficult litigation locally, cheaper and quicker," concludes Trim.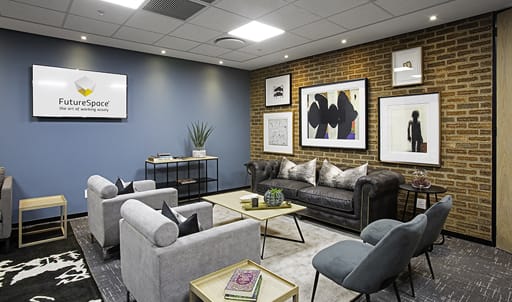 Get in touch
The FutureSpace offices are conveniently located at 61 Katherine Street or The Central, 96 Rivonia Road, Sandton. Monthly pricing ranging from R3 500 to R20 000 and shorter-term rates and day rates are also available.
For more information on FutureSpace visit futurespaceoffice.com or get in touch with [email protected] or [email protected]
For more Business Class insights, click on the image below: