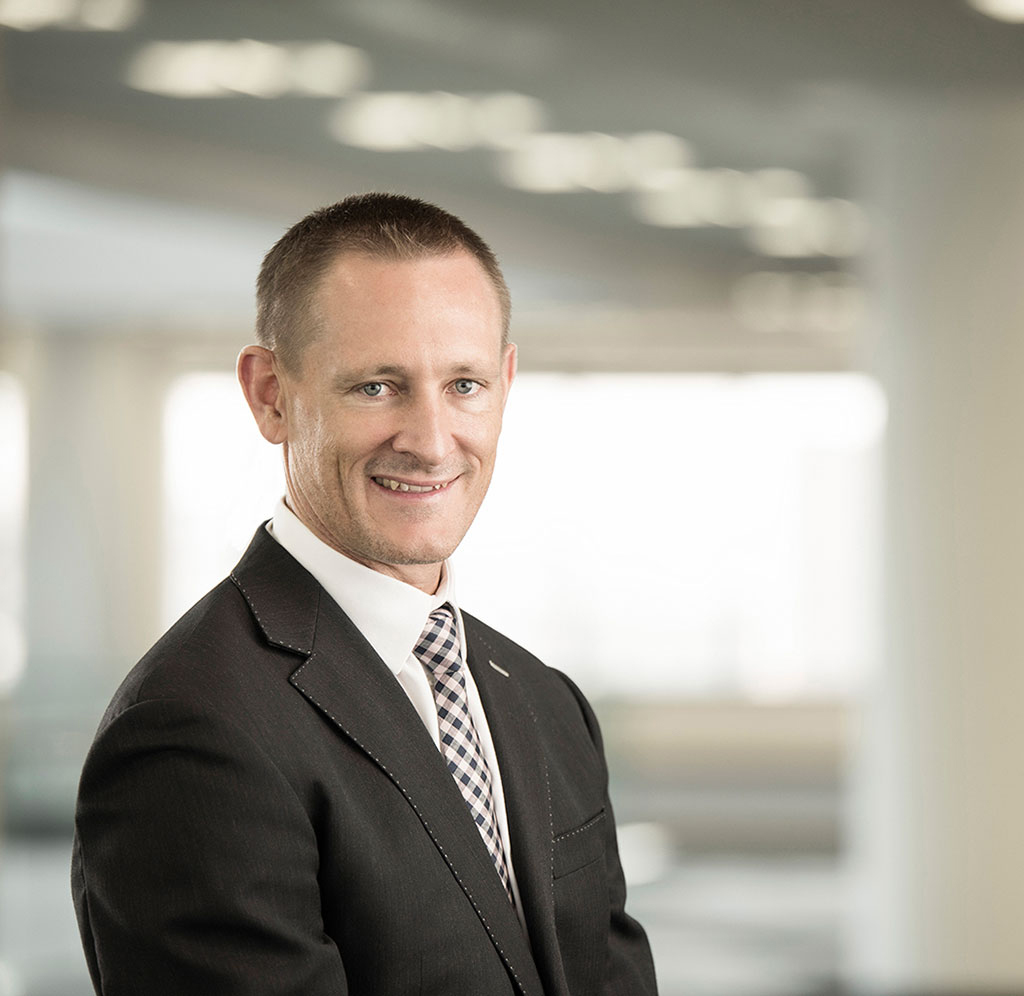 David Tew
Head of Specialised Finance
I head up the Private Capital team. We are devoted to providing an exceptional investment banking service offering to Investec private clients and their businesses with the purpose of making their entrepreneurial vision a commercial reality. Included in this is a fully bespoke capital offering, which is predominantly debt but can include equity.
Background/experience
I started in Corporate Finance in 2001 and for 11 years worked in corporate advisory focussing on mergers and acquisitions, BEE transactions, listings, asset disposals and the like. Following on from this, I took an interim position as the CFO on the newly-listed Investec property fund. I set up the balance sheet, corporate reporting and internal control framework for the fund. Soon after I moved into what was then known as Investec Growth and Acquisition, which suited my desire to have a more holistic view over more than one asset class. It also allowed me to use my skill set from corporate finance but match it to our private client base. Growth and Acquisition Finance evolved into Private Capital soon thereafter, allowing us to convert the business from a deal-focused business to a client- centred proposition, which is our current investment banking offering.
Qualifications
I have a BCom and a postgrad Diploma in Accounting (University of Cape Town) and am a Qualified CA.
My interests and hobbies
I grew up in the Transkei and both my parents were academics. To this day we still have a cottage on the Wild Coast where my passion for the sea and fishing comes from. My fishing, particularly fly fishing, regularly takes me to Mozambique and every now and then, the Seychelles. I like to keep active with triathlons as a focus. Aside from that, I am a private person. I am married with three kids, which keeps me busy.
What drives me
I am driven by the execution of transactions for clients across a broad array of sectors. I enjoy the freedom to operate and the entrepreneurial culture within a corporate context that Investec offers. I thrive on developing strong relationships with clients and the thrill of significant transactions that make a difference for them – and us – in ensuring their success. We do what we do to generate assets for the business and not just fees, which means we have to live with the consequences of those decisions. So there is a bit of risk involved, which is a key motivator but allows us to get much closer alignment with our clients. Two of my main Investec highlights include the V&A transaction (2007) and the transition of Growth and Acquisition into Private Capital.