Environmental sustainability
Changed behaviour changes the environment
The environmental sustainability team encourages behavourial change to contribute to a healthy work environment. The team strives to promote awareness among staff on environmental issues.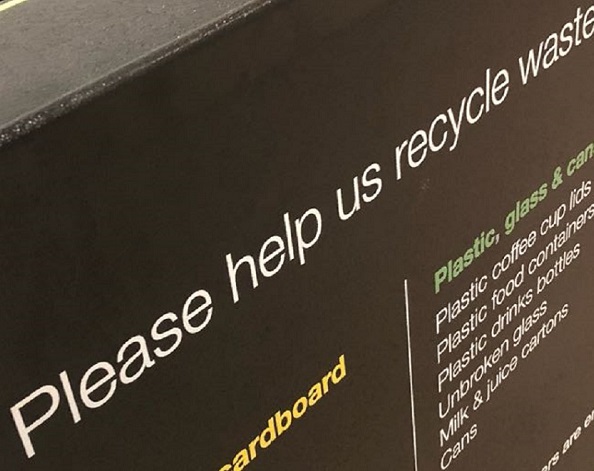 "We don't do this because we must, we do it because we care. We understand that we need to be conscious of the impact that we are making on the environment. Its everyone's responsibility."

Samantha Mooi, Environmental sustainability
Incorporating environmental practices into our daily operations:
The environmental sustainability team works actively towards:
Raising staff awareness around various environmental issues and encouraging behavioural change to contribute to a greener working environment
Inspiring and engaging staff to create meaningful change within Investec and in their personal capacity
Identifying opportunities that support Investec's purpose of reducing the group's operational impact
Producing measurable results that contribute to Investec's company-wide environmental goals
Some of our recent environmental sustainability initiatives include:
Recycling bins in all offices
Paper, cans, plastic and glass is seperated and collected by recycling organisations
Food waste being sent for composting
Going plastic-free in our Sandton restaurant
25,920
water bottles prevented from going to landfill every month
> R2.5 million
spent on water saving initiatives to date
13.7%
reduction in energy since 2014
Waste
Investec launched a campaign to reduce single-use plastic in the Sandton office. We removed plastic straws from the dining room, replaced plastic spoons with wooden sticks as stirrers and introduced milk fridges in the pause areas to reduce the number of plastic milk bottles going to landfill.  Water machines in the Sandton office filter and dispense still and sparkling tap water. Staff are encouraged to use a glass or bottle to fill up in an attempt to reduce the use of plastic bottled water.

Water
In response to the Cape Town water crisis in 2017/18, Investec spent R2.5 million on water initiatives to ensure the continuity of our business.
We also donated R400,000 for boreholes in the Khayelitsha community in Cape Town.
In the past year, staff donated over 100 000 litres of water to 152 identified care homes in Cape Town.
Energy
Our offices in Southern Africa have achieved a 13.7% reduction in energy since 2014, despite a 37.6% growth in staff headcount. Our biggest energy consumption is from airconditioning systems (heating and cooling), lighting and information technology. During the past year, we spent R1 million on infrastructure improvements and together with consolidation and modernisation in the data centre, were able to reduce our energy consumption figures.
To find out more about Investec's environmental sustainability initiatives, get in touch