It's another busy day in London. But it's no ordinary day.
At Investec, today is a momentous celebration of fresh talent. As our new graduate employees find their feet in business, the students from our youth development programme celebrate their own graduation in our main conference rooms. Likewise, as we build long-term relationships with our partners and clients, we're also selecting five social entrepreneurs to join our Beyond Business programme.
Every year, shortlisted entrepreneurs pitch to a panel of Investec and third-sector leaders for a place on Beyond Business, the social enterprise incubator that we run in partnership with the Bromley by Bow Centre. These are passionate local people, with innovative ideas to make a sustainable profit that will, as importantly, have a positive social impact in their communities.
What they receive from Investec, on top of start-up funding, is business planning, hours of specialist guidance, and a long-lasting relationship. In return, our own people receive the rewarding opportunity to apply their work-related skills to a different business setting and scale, empowering the local community. This way we keep nurturing our entrepreneurial spirit, which since Investec was founded 40 years ago, is still a core part of our culture and values.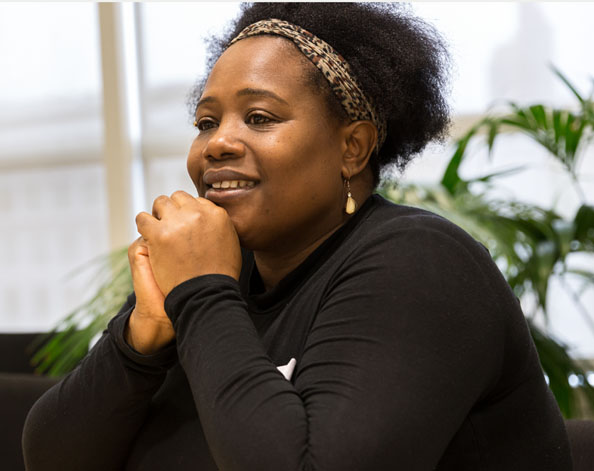 Sam Francis, social entrepreneur and founder of Find A Balance
With Beyond Business, you feel part of something very special. The information and support from Investec professionals are priceless.
To date, our partnership has had a real and measurable impact on the entrepreneurs we've engaged with, the communities in which they operate and indeed our volunteers.
Beyond Business has led to the development of more than 60 social enterprises with a combined annual turnover in excess of £5m.  These social enterprises have also created more than 350 jobs, providing a much-needed boost to local communities. Since we became the sole funder of the programme in 2011, approximately 90% of supported enterprises have gone on to trade beyond their third year, compared with the national average of 50%.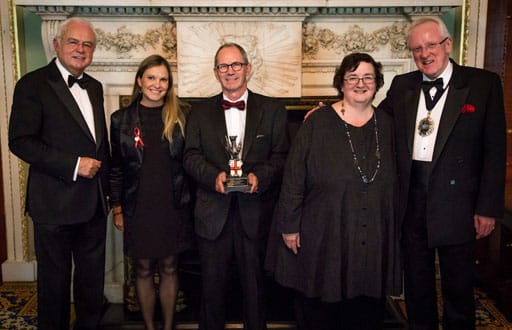 Our community partnership recognised with a Dragon Award
The perfect end of City Giving Day 2017: after the selection of our new cohort of entrepreneurs, I was called up with our Bromley by Bow Centre partners Alan Woolston and Kim Hayman to receive the auspicious award from the Lord Mayor himself.

We look forward to helping a new round of enterprises to launch, and couldn't be prouder of the talented Arrival Education students starting their new chapters, equipped with the skills and mind-sets to succeed. On City Giving Day and throughout the year, we're hugely honoured and privileged to give a little and gain a lot.

Beyond Business is an award-winning social enterprise incubation programme which we run with the Bromley by Bow Centre. It operates in Tower Hamlets, Newham and Hackney.  Find out more about Beyond Business here, and about Investec's education programme with Arrival Education here.