The boardroom may seem worlds apart from the gladiatorial, mud-stained world of professional rugby, but the two aren't as different as you might imagine. Particularly when it comes to one vital aspect: leadership.
Encouraging new ideas and innovation, inspiring a team towards a common goal, while balancing personalities and harnessing individual talents, taking responsibility for the implementation and execution of strategy, and the overall direction of travel. Leadership – on the pitch and in the office – is a universal experience.
Few people have more of this experience than Lawrence Dallaglio. In a professional rugby career spanning almost 20 years, and one iconic Rugby World Cup victory, he captained both Wasps RFC and the English national side, inspiring teammates to victory on a regular basis. How? Not only with words, but with actions.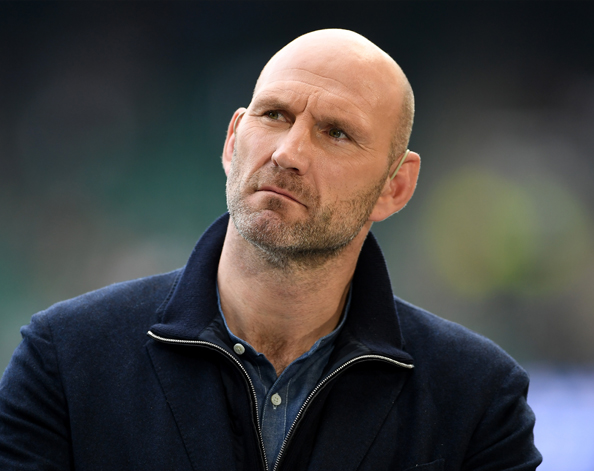 Lawrence Dallaglio, former English rugby captain
Get the team chemistry right and everyone will buy into your ideas, because they'll feel like their ideas. The best way of leading is by empowerment.
"The best way to lead is by example," says Dallaglio. "That doesn't mean being overtly brave, it's about doing your job to the highest possible standard. If you're talking about driving standards forward as a team, you've got to be moving forward and attaining those same high standards yourself. That's fundamental."
During England's 2003 World Cup campaign, the back-row stalwart was the only person on the squad to play in every minute of every match. But at no point, he says, was he attempting to carry the team on his Herculean shoulders. "Success, and failure for that matter, is never down to one person, and should never be attributed to one person. Though sadly, it often is," he says. "You certainly can't put yourself on a pedestal. Good leaders acknowledge the contribution of everyone."
Not just acknowledge it, but actively encourage it. "Leadership is a collective responsibility: it's important to give other people responsibility and let them take the lead role at times as well," says Dallaglio.
"Some people will naturally shy away from responsibility, and some people are chomping at the bit to take it on. As a leader, you have to dial some people up, and others you have to dial down."
"Some people will naturally shy away from responsibility, and some people are chomping at the bit to take it on. As a leader, you have to dial some people up, and others you have to dial down. Get the chemistry right within the team and everyone will buy into your vision and ideas, because they'll feel like their vision and ideas too. The best way of leading is by empowerment."
With this approach to people management, Dallaglio believes you can get the best possible results out of a team that, on paper at least, might appear less than stellar. To illustrate his point, he uses the example of Eddie Jones, the Australian who for the past two years has served as head coach of the England Rugby team.
"Before a game had even been played, Eddie Jones brought the players very firmly down to the ground by stating that England didn't have any world-class players at that moment in time, whatever one or two of them might have thought," Dallaglio says. "In typical Australian fashion, he speaks very bluntly and leaves people in no uncertain terms as to what is expected of them.
"But he's also got the ability to put an arm around players. He's got the right balance between stick and carrot in terms of the way he talks to them." With only one defeat in his first 20 games in charge, it would be hard to question the efficacy of Jones' methods.
But, even teams with unquestionable talent and unflappable motivation can find themselves with their backs against the wall. Whether a key client has let you down, the markets have unexpectedly fluctuated, or a rival has figured out your tactics, success comes down to how
flexible you can be when things don't go your way.
This flexibility, says Dallaglio, is what reveals the gulf between the good leaders and the truly great ones. "Clearly you go into any situation with a plan, but you have to be able to adapt if things aren't working out the way you wanted them to," he says. "You have to be able to change your approach under pressure."
It sounds logical that when you're at your most vulnerable and your strategy is failing, you need to change things up. More counterintuitively, however, is the idea that flexibility and adaptability are equally important when you're at your strongest. "There's a big difference between being the hunter and the hunted," Dallaglio warns.

"Getting to the top is one thing, but once you're there you become the hunted: everyone wants a crack at you. So, you have to continually find ways of maintaining and fuelling your motivation, and you've got to keep pioneering. That's what consistently great-performing teams do: they continue to evaluate, innovate and improve."
These days, Dallaglio has traded in his rugby boots for office-appropriate brogues, finding a rather different outlet for his leadership ideals. The charity he founded, RugbyWorks, is in its tenth year of working with disadvantaged young people who have been excluded from mainstream education. It uses the values of rugby to help boost their self-confidence and get them back into full-time education or work.
Dallaglio is adamant that, while some people are natural born leaders, those same leadership talents can be nurtured, honed and learned over time in even the unlikeliest of candidates. "Just as you can develop as a person, or as a player, you can develop as a leader. I have no doubt about that. Be flexible. Be adaptable. Be willing to learn, to take on new ideas and embrace new concepts. And remember: leadership is a two-way process. It's about challenging people that work or play with you, but it's also about them challenging you too. That's how you develop and become a much stronger person."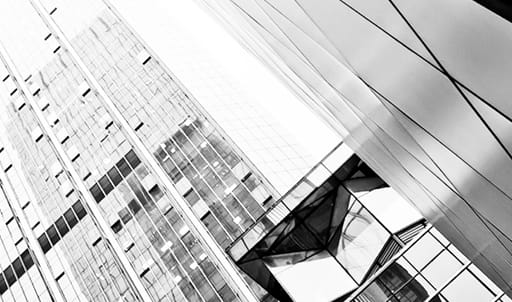 Get more insights from Business Class