Fintech is the hot investment class of 2018. After a stellar couple of years for London's financial technology scene, venture capital (VC) investment into the UK's tech sector reached an all-time high in 2017 at £3bn – and £1.3bn of that went to fintech. The advent of Open Banking this year is just one more factor that's driving the sector to new heights.
But the investment team at the Investec Emerging Companies (IEC) fund remains sceptical. "We see a lot of big banks investing heavily in loss-making fintech firms, placing bets on their own industry's disruption or trying to solve issues specific to their own tech portfolio," explains Devin Kohli, the team's co-head.
True, many of those loss-making firms might eventually solve problems that are otherwise insurmountable with the legacy IT systems and structures of the banks backing them. But that's not where Investec's interests lie.
'We're taking the best parts of being a large, organisation; a bank with an entrepreneurial mindset; and a VC with real investment committee expertise and the ability to act fast.'
"The fund we're building is really not designed to be anything like a corporate VC," Kohli says (despite being a bank with fintech in its sights). "We're taking the best parts of being a large, well-resourced organisation; a bank with an entrepreneurial mindset; and a VC with real investment committee expertise and the ability to act fast. And our ultimate test is making a great return for investors."
To prove the point, Kohli and the team have been able to deploy Investec's own money to test their investment approach ahead of inviting in external investors.

Monese-ing their way into the market
The team has made three investments so far. Bud is powering open banking across key financial institutions; Curve simiplifies financial products by connecting your accounts to one smart card.  But the business that perhaps best demonstrates IEC's strategy is Monese – a bank account designed for simplicity and an ever-changing world.
"We first came across [founder] Norris Koppel via our partnership with Seedcamp," says Kohli.
"One of the things that immediately interested us was that [Koppel] embodies the problem he's trying to solve."
'Koppel set to work to truly rethink [onboarding] processes, looking for ways to radically streamline the incumbent banks' bloated approaches.'
Koppel emigrated from Estonia to the UK and wanted to open a bank account. What he discovered shocked him. Even though he found a job quickly, it took him months to sort out a bank account because of missing proof of address on paper and credit history. That just seemed ridiculous. 
The big issue is regulatory compliance. Financial services firms are governed by rules known as "know your customer" (KYC), a set of provisions designed to hamper money laundering and a range of other illicit activities. So Koppel set to work to truly rethink those processes underpinning modern KYC, looking for ways to radically streamline the incumbent banks' bloated approaches. 
"KYC automation was obviously attractive to us," says Kohli. "As a bank we also understood the issues around customer onboarding in real detail. But knowing that Norris had first-hand experience of the problem – and that possibly millions of others might face the same issues – really got us interested.
"So we showed Norris's platform to some of the team here – and they instantly saw its massive potential. It gave us all the confidence we needed to go in on an investment round with his early angel investors." IEC took a piece of Monese's seed round in 2015.
Money and expertise
Obviously addressing an issue that the big banks – and even the Challengers – hadn't looked at wouldn't be easy. It had taken a couple of years to develop the right approach – which also showed that Koppel was diligent and determined.
"More importantly, he was already winning customers – and he was monetising his idea, even at that stage," says Kohli. 
"That's a really compelling factor for a VC investor. You have a product that's proven, that's winning customers – and that addresses a huge market."
There are international students and long-term travellers, of course, and tech-savvy people fed up with the bureaucracy of the existing bank processes that get in the way. And then there's a huge market for mobile and skilled talent operating outside their original country of residence – people just like Koppel.
'Monese is built to support modern, global and mobile workforce across the world.'
That part of the market is enormous. According to the most recent EU statistics, there were 134 million "underbanked" people in the EU . This will only grow as immigration across the continent increases.
"Norris is focused on a type of customer, not just a niche product. Monese is built to support modern, global and mobile workforce across the world, people whose talent and ambition allows them to work anywhere," says Kohli. "Monese gives you all the advantages of a modern current account, but you can set it up almost instantly, without bureaucracy and it saves you money."
Many fintech players and challenger banks have spent their investors' money – in some cases, hundreds of millions of pounds – just to 'build engagement' or grab market share with a free service. But Monese has been able to monetize pretty much from launch. The ability to open the account as a non-resident provides enough value to convince customers to join, followed by cutting edge banking, top customer satisfaction ratings and 5x lower annual running costs compared to traditional banks that keep customers around for years.
"For the vast majority of applicants including non-residents, Monese can set up a bank account within 120 seconds," says Kohli.
'Monese can set up a bank account within 120 seconds.'
"They use the app to take a photo of an official ID – a driving licence or passport, usually. Then they take a video selfie, perform automated bank-grade background checks and within two minutes they can be ready to go."
It's astonishingly easy to set up. It's all-digital, so it's easy to use. It solves a real headache. And it works – Monese (with 9.2/10) has the highest rating for any digital bank offering across Trustpilot, beating out digital rivals such as N26 (8.9), Monzo (7.1) and Starling (7.2).
An exemplary investment
"With those attributes, Monese is typical of the investments that really appeal to us as investment professionals," says Kohli.
"Plus, as a VC, you're always looking at the team – and Norris has assembled a really outstanding group to build out Monese." 
"Timing is also key," adds Sanchit Dhote, associate at IEC. "There's so much noise around fintech and challenger banks, catching the right opportunity at the point it's both proven and ready to scale is the real art form."
The IEC team followed up its 2015 investment with a slice of the $10m series A round in December 2016. By that stage, it had become something of a no-brainer. Monese still has the fastest KYC checks to set up an account. And according to the latest data, around 70% of customers are using it to pay in their salary.
The financials are equally impressive. The annual revenue run-rate is circa £5m, and that's forecast to hit c.£20m by the end of 2018. With both Android and iOS apps in circulation, customer numbers well into six figures and costs under tight control, its potential has, if anything, increased.
'Around 70% of customers are using Monese to pay in their salary.'
"Monese is making an operating profit on each user," says Kohli. "The mission now is scaling it up. The last round has been alongside big private equity players such as Korea Investment Partners. And it's helping Monese expand across more than 20 countries in the EEA, as well as build out the product set."
In addition to transactional banking (incl foreign exchange management), UK customers will shortly be able to apply for credit and utilise dynamic money management features in the coming months. Monese is also rolling out business banking services this year. "When you think about regions such as the Middle East – with millions of migrant workers – there's astonishing potential to grow," Kohli adds.
"That's another area where we can add value beyond the point of investment. We can help with company structure and even talent acquisition through our networks. Then when portfolio companies are looking to expand outside Europe, the global Investec network can add huge support."
Funding the future
Given the trajectory of the business, the IEC team expects another funding round for Monese later this year – and their intention to stay involved in the business illustrates another important facet of their young fund: running their winners.
IEC is deliberately positioned in an investment sweet spot: "late seed" funding. This allows it to access exciting businesses that meet its core criteria early enough to take very cost-effective stakes. But with Investec's backing, IEC can push through follow-on funding rounds to generate better returns for investors as portfolio companies grow.
'The beauty of having made early deals is that investors coming to the fund now are also getting access to a really special business.''
Realising value from the investments is top of mind from day one. "We don't go into any investment without thinking hard about the exit," says Kohli. "That focus becomes even more intense as we start using money from outside investors, rather than just the bank's own money.
"We're targeting 35 companies for our portfolio. And the beauty of having made early deals is that investors coming to the fund now – we're already working with pension funds, investment trusts and high net-worth individuals – are also getting access to a really special business like Monese."
Value-added investing. Smart company selection. Real clarity on returns and USPs. The IEC team is keeping its feet firmly on the ground. "We see some companies where the salaries are crazy, the cash burn unsustainable," Kohli concludes.
"In the worst cases, you wonder what they're actually building. At Monese, it's sustainable. Norris's success is tied up in the success of the business. And that means his drive to succeed directly benefits our fund. That's the way VC ought to work."
Investec Emerging Companies is combining the benefits of VC (agility, streamlined decision-making) with the advantages of a wider corporate base (expertise, DD validation) to generate a superior financial return of 30% Net IRR+. As such, IEC is generating interest from a number of UK and global institutional, strategic and UHNW investors. The fund closes over the late summer of 2018.
If you would like to know more and / or are interested in investing – give the team a call on: +44 (0) 20 7597 5158 
Monese Factfile
October 2013: Founded by Norris Koppel.
July 2014: Attains Electronic Money Institution accreditation from FCA.
May 2015: Seed round raises $1.8m (including Investec and Seedcamp).
September 2015: Launches instant-open mobile current account in the UK, run through a smartphone app.
April 2016: Wins Best Challenger Bank at 2016 European Fintech Awards.
December 2016: Series A raises $10m from Anthemis, Korea Investment Partners and Investec.
June 2017: Monese adds 40,000 cash deposit locations across the UK.
September 2017: Launches in 19 European countries.
Early 2018: Monese launches a free tier and passes £1.2bn run-rate of customer transactions.
March 2018:  attracts 35,000 new signups a month, launches Google Pay and Smart Transactions.
The opinions and views expressed in the above article are for general information purposes, they should not be construed as recommendations or advice for any individual nor should any action be taken on account of the information presented.  The views and opinions have been provided by Devin Kohli of Investec Bank plc and are subject to change.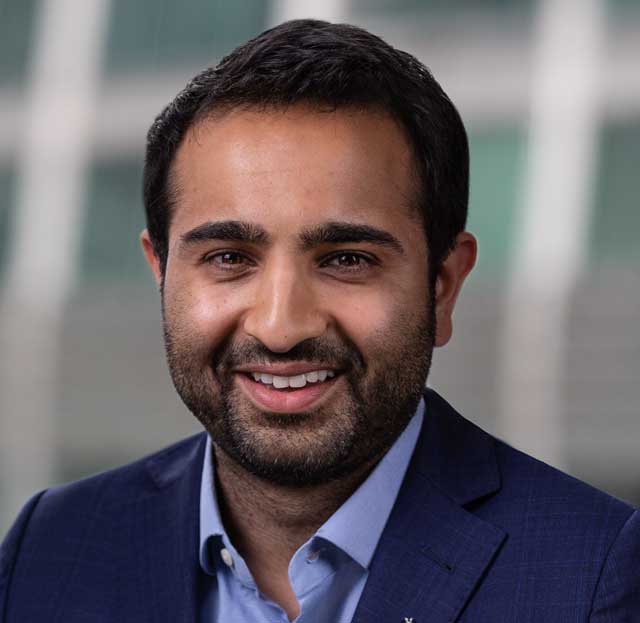 Devin Kohli
Emerging companies
If you would like to know more and/ or are interested in investing – give the team a call.