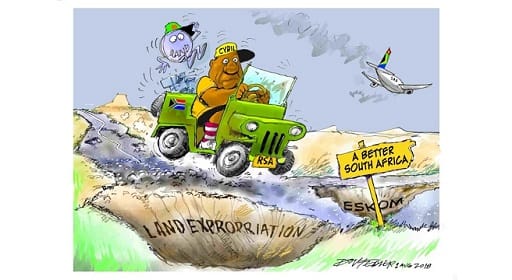 Land expropriation issue affects rand
Naturally the rand has reacted to the news that the ANC will go ahead and amend the constitution to allow for land expropriation without compensation. At least we have clarity on this, but we are still lacking any material detail.

I have to say that a move from 13.1000 to 13.3000 (although we did touch 13.3750 briefly) is not that extreme in the grand scheme of things. After all, we were above 13.7000 not that long ago. It appears that for many investors this is not new news and was almost inevitable from the outset.
Some concerns in the medium to longer term: 
How will peace be ensured when land is expropriated?
Can the impact on production be controlled?
How are job losses going to be restricted?

What other changes to come?

There could be political ramifications as, once you begin the process of constitutional amendments, you open the door to further changes down the road. The EFF has already claimed a 'moral' victory in forcing the ruling party to this position. Will they now move onto the next chapters of their freedom charter, namely nationalisation of mines and banks? Things like this tend to run a course and, in my humble opinion, the door is now firmly open. 
2019 elections
 Next year's election is a mere few months away. Manifestos are going to compete for the vote of the disenfranchised. And so we can say things like…. 'Land expropriation will be done in an orderly fashion. Economic stimulus will take place within the framework of an already stretched fiscus so as not to burden the Treasury' etc. 
The rubber has to hit the road 
However the rubber has to hit the road somewhere, and I am not that certain that the current risk premium is high enough. Of course as usual I'm referring to the medium to longer term. In the short term it will remain fluid and volatile.