'Restructuring stamp duty will help first-time buyers, but really isn't the overall answer - the UK is suffering from a chronic shortage of housing supply'
Phil Shaw, Chief Economist, Investec
'Restructuring stamp duty will help first-time buyers, but really isn't the overall answer - the UK is suffering from a chronic shortage of housing supply'
Phil Shaw, Chief Economist, Investec
1.5%
Forecasted growth for 2017
2.4%
Forecasted borrowing for 2017 (% of GDP)
Our judgement was that the Chancellor, Philip Hammond, was not gloomy in his Budget yesterday, as might suggest previous comparisons with Eeyore, the perennially disconsolate donkey in Winnie the Pooh. Rather he was addressing a number of challenges necessary to deliver a more dynamic economy and a sustainable set of public finances over the medium-term. While the OBR has, as expected, revised up its borrowing projections, this is due to Mr Hammond's generous fiscal stance as well as the expected downgrade to productivity growth. In fact on our calculations, this is the most expansionary budgetary exercise since Alistair Darling cut VAT in the late-2008 pre-Budget Report. 
2.3%
Predicted earnings growth in 2017, 2018 and 2019
2.6%
Predicted earnings growth in 2020
Productivity challenges
Against this background, the various forecasts were not a huge shock. Downward revisions to GDP growth are a natural consequence of the more realistic view of productivity trends, despite the expected buoyancy of the global economy. On the back of this it looks doubtful, at best, that Mr Hammond can achieve his broad objective of balancing the public finances as soon as possible in the 'next' parliament (especially as this pledge was made before June's election). The other fiscal rules on the structural budget deficit, debt to GDP and welfare spending remain on track, albeit with smaller margins. One key element in the forecast is that productivity growth improves gradually over the next few years. Without this the OBR might have slashed rather than trimmed growth forecasts. The implications for the public finances would have been obvious and the Chancellor must be keeping his fingers crossed that some of his measures contribute towards a more efficient economy.
£177m
Allocated to funding maths education
£2.8bn
Extra funding for the NHS
Difficult maths
This was Mr Hammond's second Budget and he will be hoping that it will not be his last. The net giveaway nature of today's Budget tells us a lot about the pressure he has been facing. The Chancellor's answer was to deliver some fiscal generosity, allowing him to deal with key political pressure points without earning too many enemies and/or risking a rebellion when it comes to Parliamentary sign-off on the measures. The announcements therefore fit into the categories of dealing with key political pressure points. They also seek to boost ailing productivity growth rates, with more cash to train maths teachers!
£300,000
Stampy duty abolished for house purchases under this amount
£44bn
Allocated to meet housing target of 300,000 annually
Stamp Duty giveaway
Seeking to win over hard up younger voters an announcement of a zero Stamp Duty Land Tax rate for first-time buyers was arguably the flagship announcement. This came alongside other steps to ease the bad news for hard up households, including a freezing of fuel, beer, spirits and wine duty rates. Alongside these, Mr Hammond channelled more cash to the NHS and included an additional spending allocation for Brexit preparations. Our guess is that today's Budget may well help to settle tensions in the Tory party, especially if the Budget achieves a bit of a bounce in the polls. But PM May remains vulnerable and the Budget is unlikely to be the magic bullet she needs to make a clean break.
 
More analysis to follow ...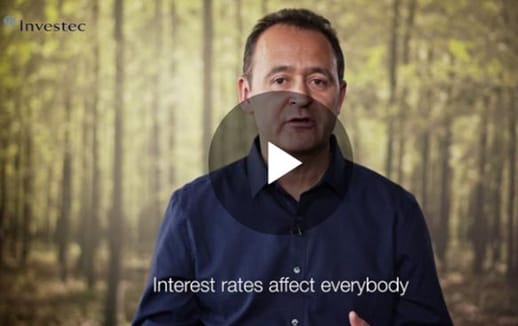 What does the interest rate decision mean for you?
On 2 November 2017 the Bank of England's Monetary Policy Committee voted to raise the interest rate to 0.5%. Investec's Chief Economist, Phil Shaw, analyses the decision's effect on investments, exchange rates, savings and mortgages.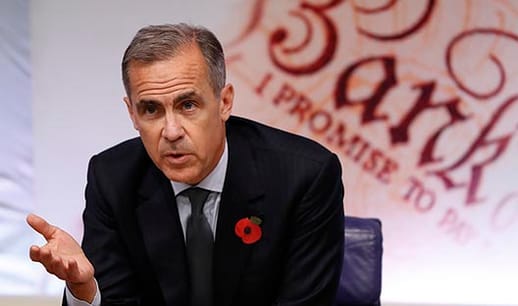 First rate rise in a decade, but will Brexit battles put the brakes on second hike?
Markets ponder timing of further rate rises after Governor Carney hints MPC would await further clarity on key elements of Brexit before enacting its next move.