The number of UK consumers using online banking has doubled in the last 10 years, with almost one in seven people now taking advantage of the convenience it offers. This is hardly surprising given the benefits. Not only does it make light work of day-to-day banking but it also allows us to have much more control of our finances. We list some of the key benefits of online banking with Investec below.
And seeing as you already have an account with us, registering for online banking today will allow you to enter into our prize draw for an iPad – from which you will be able to instantly access the app. You can find T&Cs here. 


1. Keep track of your savings
If you have a savings account with Investec, you can move money easily online 24 hours a day, 7 days a week all with a few clicks. You can also keep your personal details up-to-date and view your statements and interest certificates on the move.
 
2. Security
We invest heavily in our security infrastructure. Firstly, we run a behind-the-scenes check on the device you are logging in with and will let you know if you are vulnerable. We also monitor your transactions for any unusual activity. An additional feature is our state-of-the-art voice biometric technology - this adds another layer of security to reduce the potential for security breaches whenever you call us. Protecting yourself from online fraud is more about common sense, however, and to find out how to stay safe you can read more here.
3. A clear conscience
On top of these personal benefits, online banking is better for the environment. It reduces your carbon footprint by decreasing the amount of print and the amount of post that needs to be delivered.
Get started today and enter our prize draw
If you already have an account with Investec, then setting up online banking is easy. Just call us on 0330 123 3655 and quote 'LINK' - our team will get you started. You will be able to enter a prize draw for an iPad – from which you will be able to access our online banking app. Terms and conditions here. 
Download the app
Once you are set up for online banking you will be able to download and use the Investec app for free. Just search 'Investec' in the app store.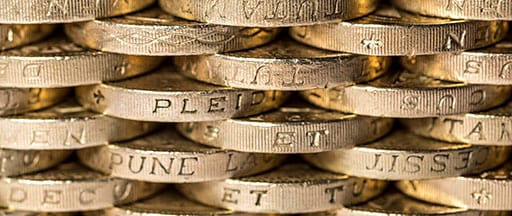 What does the future hold in store for sterling?
With Brexit negotiations dominating the headlines, the key question on many minds is where sterling is headed next.