At Investec Bank (Channel Islands) Limited, we deliver lending and banking solutions tailored to the needs of our clients. We work in partnership with our clients and put them at the heart of everything we do. 
Who we are and our place on the islands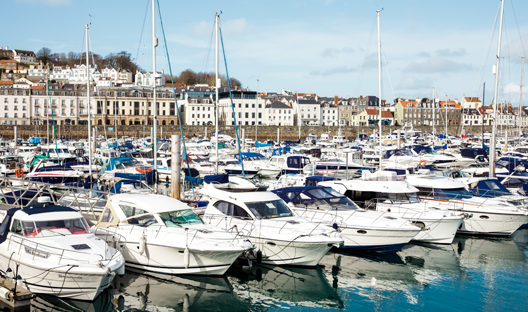 Investec has been operating in the Channel Islands since 1998 and are very proud of our heritage there. Our people strongly believe in supporting the community that we live and work in, and have long term CSR partnerships in Guernsey and Jersey allowing employees to give of their time and expertise. We focus on sponsoring activities that bring the island community together.  
Private Clients
We offer a range of services across Private Banking and Lending to locally resident individuals in the Channel Islands and UK resident non domiciled individuals. Our team bring like-minded knowledge and experience to the table and will take the time to get to know you, your life and your financial requirements. 

Trust and Corporates
Our clients are trust companies and also fund companies in the Channel Islands and the Isle of Man through our Isle Of Man Representative Office. We understand that time is valuable, and that's why we're here to support their success with simple, efficient and transparent service.
Family Office
We provide a full banking and lending proposition to single family offices, the family members and their structures. Because our clients live a busy lifestyle, they need support and insight that can be relied upon from someone who understands your needs and aspirations. 
Corporates
Our dedicated team work with a range of property professionals and Channel Island corporates to enable them to achieve their goals. We understand how demanding their life is and our 'always on' attitude not only keeps up with them, but supports driving their business forward.

Investec Bank (Channel Islands) Limited is a wholly owned subsidiary of Investec Bank plc. This document is distributed by Investec Bank (Channel Islands) Limited which is licensed in Guernsey by the Guernsey Financial Services Commission under the Banking Supervision (Bailiwick of Guernsey) Law, 2020, as amended, and the Protection of Investors (Bailiwick of Guernsey) Law, 2020, as amended, to carry on banking and investment business. Registered Address: Glategny Court, Glategny Esplanade, St Peter Port, Guernsey, GY1 1WR. Registered Number: 5845. The Jersey Branch of Investec Bank (Channel Islands) Limited is regulated by the Jersey Financial Services Commission to carry on deposit taking business under the Banking Business (Jersey) Law, 1991, as amended. The Jersey Branch address is 4th Floor, Liberation House, Castle Street, St Helier, Jersey, JE2 3BT. The Isle of Man Representative Office of Investec Bank (Channel Islands) Limited is regulated by the Isle of Man Financial Services Authority and its place of business address is Second Floor, The Old Courthouse, Athol Street, Douglas, Isle of Man, IM1 1LD.