Dylan Hartley was interviewed by Sonja McLaughlan at an exclusive Investec client event

Dylan Hartley was interviewed by Sonja McLaughlan at an exclusive Investec client event

As one of rugby's most successful captains, Dylan Hartley is renowned for leading England to its grand slam victory at the 2016 Six Nations for the first time since 2003. He captained the side until 2018, as part of a decade-long international career which saw him become England's most capped hooker of all time.
While his retirement was enforced due to a knee injury, his prominence as England captain came with a public platform and off the field he's continued to be candid about his experience as a player and the culture of elite sport.

In an exclusive video interview with Sonja McLaughlan for Investec, Dylan explained how he developed mental resilience to maintain success under intense scrutiny; what he thinks of England's recent Six Nations performance and how Covid-19 has impacted rugby over the past year. Here are the main talking points from the discussion:

Dylan on life without rugby and the importance of self-development
Having been forced to retire from professional rugby in November 2019 after sustaining a knee injury, Dylan is adjusting to the first 15 months of life without competitive sport. His main focus has been on maintaining his personal development without the motivation of tournaments – a challenge which he described as 'invigorating'.
"I think as a sportsman, it [rugby] becomes your identity. And I think in the last six months I've met my true self without rugby," Dylan explained. "I loved being challenged. It was a 'carrot-on-a-stick' situation: Eddie had the stick and was constantly challenging me and pushing me. Without that, I don't think I would have grown as a person.
"All those things that drove me to achieve in rugby, I don't have that now, so I'm trying to find that next thing I'm really passionate about, where I can really drive myself forward," he added.
While coaching might seem a logical next step in Dylan's career, it isn't something he is currently considering. "It's a natural progression, it's a safe bet, but it's important to note that rugby is very all-consuming. I had to be a selfish individual when I was a sportsman: my kids took a backseat, my wife took a backseat. I also missed funerals, christenings and weddings," he said.
"All the good coaches I've seen, work harder than the players. They're first in and last out. They commit so much time and as someone who has already committed 16 years to the game, I didn't want to [immediately] commit another 16 to what is quite a volatile environment."
...On maintaining mental resilience under pressure

When asked about resilience, Dylan revealed how the high-pressure environment he experienced as England's captain has led him to understand the importance of self-determination.
"The one thing I'd say is, control things that you can. I tend to ebb and flow with my energy and motivation and fight the little voices in my head telling me 'no'. I often ask myself one question: what's the right thing to do?"
"The one thing I'd say is, control things that you can. I tend to ebb and flow with my energy and motivation and fight the little voices in my head telling me 'no'. I often ask myself one question: what's the right thing to do?
"It's like public speaking. When I was appointed captain, I wasn't comfortable speaking to an audience, but I started throwing myself into situations instead of turning down work where I had to speak to people. It was hard, but it got easier."
Dylan also emphasised that despite setbacks during his career, which saw him given various bans, he learned from past mistakes.
"It's the same in business – you're going to get things wrong, but if you're smart you won't get it wrong again," he added.
"Speaking from experience, I learnt by doing. You either do something right, or you do something wrong and you learn. If I looked at all my bans, people would say, you never learn. But I never did the same thing twice," Dylan said. "It's just like kicking a goal. Before you score the goals, you have to miss them too. I believe experience is a great teacher. The older I get, the more I've understood myself and how to deal with certain situations.
"It's the same in business – you're going to get things wrong, but if you're smart you won't get it wrong again," he added.
...On the start of the Six Nations

Following England's recent loss to Scotland in the first round of the Six Nations, Dylan acknowledged that while the team's performance wasn't at its peak, it's better to make mistakes as early on in a tournament as possible.
"It was one of those games, but you have to credit Scotland for what they did, they went away from home and got the result," he said.

"For England, I think it was a very slow start, but if they're going to trip, I'd rather they did right at the start because they will address a whole load of issues and they'll never have that blip again. After all, it's a long tournament, it covers three months," he said. "England seems to play with a risk and reward strategy, and they gave it a crack which is good. But I think in six weeks' time we will know whether the formula works."

...On how Covid-19 has impacted rugby
Covid-19 has restricted fans from attending games in person and Dylan thinks this has impacted the players' performance.
"As a captain, I always said to my team, 'ignore the sideshow' as all we needed to concentrate on was the grass in front of us," he admitted. "But now I look at the guys and they have no side-show and I can see that the energy is lacklustre. Sport needs people, it creates emotion, it lifts the atmosphere. Players seem to play better with people in the stadium."

In place of this energy, it's vital players give their all, and create their own atmosphere within the team. "Once you cross that white line, whether you are introvert or extrovert, you have to give yourself to the team," he added.

"If your head is up, shoulders are back and you're verbally communicating – you're invested in the game. I think when you are watching any sport nowadays, look for the team that has their heads on swivels and are constantly chatting away. They are the ones generating their own atmosphere and they are the ones who will succeed."

Highlights from a Q&A from Investec clients

Who is the best coach you ever worked with?
"Eddie Jones. He pushed and prodded, got everything out of me and gave me a career. It was uncomfortable, but he made me grow."

What were your career highlights?

"Two things. The first: sustaining my career. Not many people sustain their career, and I had a lot of ups and downs and certainly made it hard for myself. Secondly: the Six Nations 2016 grand slam. Coming off the 2015 world cup, England was ranked 8th or 9th in the world and I was appointed captain. That point when I could walk into a press conference and talk about winning was a lovely moment for me."

Find out more about Investec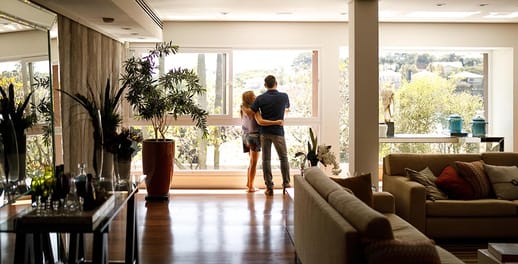 Private clients
From private banking to wealth management and investment services, you can receive tailored financial solutions, whether you are aiming to actively grow your wealth or seek optimal returns on your capital. We can help fuel your success by building a relationship with you for the long term.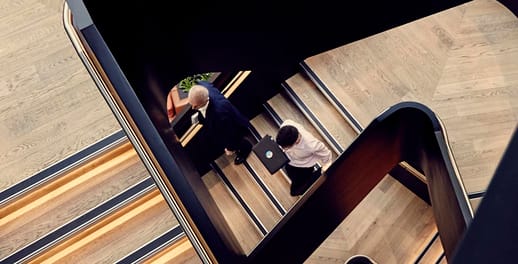 Corporates and businesses
Access a comprehensive range of solutions spanning capital, advice and treasury risk management. As an international corporate and investment banking business, we work with growth-orientated companies, institutions and private equity funds.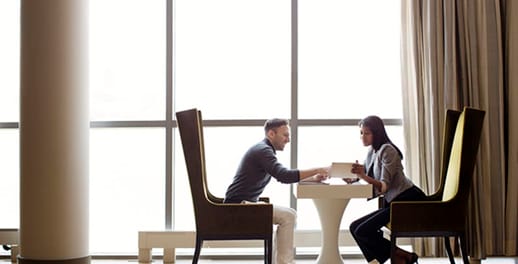 Intermediaries
Whatever your clients' goals and ambitions, our flexible range of intuitive, market-leading products and services help you deliver on their needs, enhance your reputation and reduce your admin burden, freeing up more time for you to focus on financial planning.