In a high-performing culture, individuals must feel able to participate, regardless of their background. At Investec, we make a constant effort to challenge unconscious bias and foster a sense of belonging. One of the ways we do this is by sharing the perspectives of individuals who strive to support inclusivity in their own work.
Last week, we welcomed Wol Kolade, Managing Partner of Livingbridge and Deputy Chair of NHS England, to share the lessons he has learned from his own career and as co-founder of the 10,000 Black Interns initiative. The goal of the programme is to offer 2,000 internships each year for five consecutive years to young black individuals in the UK. This access will support their development and enable organisations, including Investec, to benefit from talent now and in the future.
Here are the inspiring highlights from the session.
Can you share your experience of beginning a career in finance as a black individual?
Wol Kolade: I have had a very different experience to a lot of black people in the UK. If you listen to me speak, I have a 'posh accent'. I was at a private boarding school from the age of eight to 18, whereas for a lot of black people who lived with their parents at a young age, it was a different experience.
What I did get from school was the opportunity to think about the future. I remember sitting in an economics class when I was 14, where I heard about Venture Capital. From that moment on, I knew it was what I wanted to do.
My father was an ambassador, which meant I had quite a privileged upbringing. When I first encountered the problems around being black, it was a real shock to me. I joined the workforce in 1990, just as the UK went into a deep recession, so getting a graduate job was deeply challenging.
I lived with two flatmates in south west London who were both white and graduated from KCL, part of the University of London. For every application they did, I did about ten. For every interview they got, it took me about ten times as many applications to get an interview.
However, I lucked out because I took a job at Barclays Bank on the Management Trainee Scheme. In my very first interview I was asked what I wanted to do if I got the job and I said Venture Capital. I got the job and about a year later, they gave me a slot on the team. That was 1993, and I joined a joint venture between Barclays Bank and a predecessor of my current company, Livingbridge.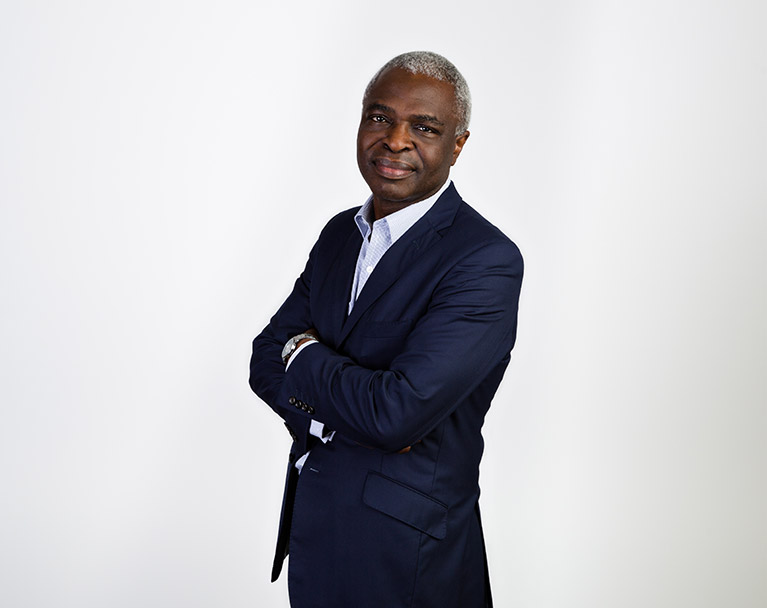 Wol Kolade,

Managing Partner, Livingbridge and Co-founder, 10,000 Black Interns
When I first encountered the problems around being black, it was a real shock to me.
What were some of the challenges you experienced when you moved into private equity?
Wol Kolade: In 1993, the industry was still very much the Wild West. Very few people knew what private equity was, so we spent a lot of time prospecting for deals.
One thing that sticks in my mind is visiting a business in Blackburn. After meeting the managing director, the most challenging bit was walking through the factory which made mincemeat for Sainsbury's, because the workers put their knives down and stared at me thinking 'what's this guy doing here?' I felt very uncomfortable.
Another more difficult experience was when the CEO of a company we were trying to buy, thought it was funny to refer to me with a racial slur. I could have complained, but I was a junior person, so I did what other people would have done in the past and sucked it up.
How has diversity changed in the industry since you started out?
Wol Kolade: When I joined back in 1993 there were two black people, including myself, in the entire UK industry. Today, there are still very few black people in private equity in senior positions. During the last couple of years, it's got a lot better, but we've still got a long way to go.
What do you think is needed to create meaningful change in financial services?
Wol Kolade: I think the problem is, if you wanted to recruit a huge swathe of black individuals to populate the senior levels of UK industry, there aren't that many already working within private equity and banking. The journey we're on needs to be focused on making sure the ratios and numbers change materially and it's going to take some time.
That's partly the idea behind 10,000 Black Interns. If we can move the dial and give 10,000 interns better access to careers in finance and different sectors, then in ten years' time my bet would be that they'll be in really interesting positions. Now there's no science to that. It's purely a numbers game.
At the other end of the scale, we must try and change hearts and minds. I actually started off being very vocal about gender – and there's a simple reason for that – women are half the population. Most of corporate Britain is run by white males. If they're recruiting a woman, it's easy to relate to them as their sister, their aunt, their cousin or their daughter.
However, from gender, you move onto race and you suddenly realise people cannot resist these weak debates that have come from the past. Sometimes it's taken an event like the murder of George Floyd to be a catalyst to get a point across.
For me it's about moving forward and making it more straightforward for people to be their best selves in the workplace.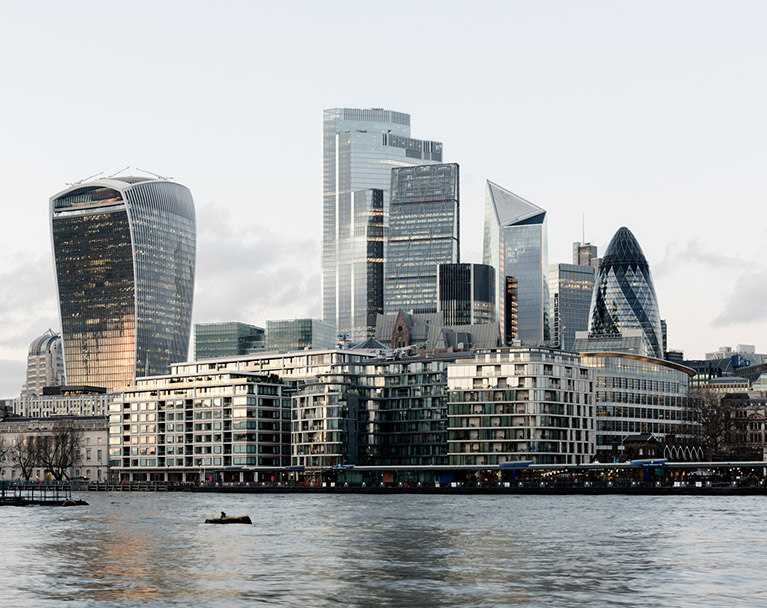 Wol Kolade,

Managing Partner, Livingbridge and Co-founder, 10,000 Black Interns
If we can move the dial and give 10,000 interns better access to careers in finance and different sectors, then in ten years' time my bet would be that they'll be in really interesting positions.
What is your goal or objective for 10,000 Black Interns?
Wol Kolade: To not have it. Success to me is when you don't need a separate programme and when we can be really confident that when any of us applies [for an opportunity] we have equal chances.
One or two companies that joined the original '100 Black Interns' programme had never employed a black person. Crazy, right? Normalising the fact that black people are in serious jobs is critical. When that happens, we can shut the programme down.
How important is mentorship and what were your experiences of it in your career?
Wol Kolade: I had people in my career who made a huge difference and helped me to understand the way of the world.
The first job I did out of Barclays was to be PA to the City Director. Under him, I understood how you can use power and the subtle lesson of not needing to ever raise your voice.
A bit later on I met a really extraordinary woman called Alison Carnwath, who I met as she was embarking on her plural career. My drive for getting behind gender was not an accident, Alison was very much a standard-bearer for that. She had an understanding that you've got to know how the world works. That, to me, is about mentorship. It's not just: 'tell me, what I should do on my CV to get that job?'
What's your view on the definition of real leadership?
Wol Kolade: It's about service.
Our first attempt at a senior person going on maternity leave was horrible. When she came back, she told me all the things we had got wrong. For example, when she went on maternity leave, her bonus was cut. Why was that fair? It takes a few months to wind down and then come back up, but that's a short period of time in her long career. I told her to stay and we'd fix it.
This was about 20 years ago when we were resolving this stuff. But I thought, if I can make this a great place to work for females, I'll get brilliant people to stay for longer and the top will be much more diverse. And diverse thinking gets us better results.
The job of a leader is making sure that everyone has the best chance to do their job really well. It's not about ego or having all the answers.
Other Beyond Wealth insights from Investec