Economics Q&A replay: Covid special with Professor Michael Barrett
In this week's webinar, Investec Chief Economist Philip Shaw is joined by Professor Michael Barrett of the Institute of Infection, Immunity and Inflammation at the University of Glasgow to discuss the latest developments in the UK's fight against the coronavirus pandemic, the progress toward a vaccine and the risk of a second wave in the UK.
Timestamps:
Philip Shaw: UK economic update, tax hike speculation, Brexit: 2:35-12:21
Prof Barrett: overview of pandemic, UK policy, tests, immunity: 12:21-22:50
Prof Barrett: overview of treatments, vaccines, exit strategy: 22:50-31:57
Q&A: rising infections, second lockdown, government strategy: 31:57-39:33
Q&A: T-cell testing, Sweden, airport testing, projected deaths: 39:33-49:00
Q&A: long-term health impacts, vaccine roll out, test and trace: 49:00-58:58

Prefer to listen to the audio?
Download the full podcast of the conversation and listen on the go. 
If you don't receive invites already, please sign up here to receive invitations for upcoming webinars
Discussion summary
The UK and the world are at an important crossroads in the battle against Covid-19. While cases globally appear to have broadly levelled out, the number of infections in the UK and Europe are on the rise. Does it have significant implications in terms of restrictions and the economy? Are we on course for another lockdown? Are we getting any closer to a functioning vaccine?

To answer these questions and better understand where we are in the global fight against Covid-19, below is a summary of Michael Barrett and Philip Shaw's discussion on how the UK's potential exit strategy might take shape and the implications for the economy.

Covid-19: finding the right exit strategy
Despite the recent rise in infections, Professor Barrett believes we have come a long way in a relatively short space of time. 
"Back in March, we were globally into millions of cases. Fears of the NHS being overwhelmed and a steeply rising death toll prompted the government to put the UK into lockdown."
Before the implementation of the lockdown, it was suspected there were up to 250,000 cases of the virus in the UK. In reality, Professor Barrett said it could have been ten or even 30 times that figure. 
"Had we not enforced a lockdown, we would have seen cases rise into the millions and perhaps deaths into the hundreds of thousands over the summer.  
"It was categorically the right decision. It enabled us to prevent an even greater crisis and it bought us time to eventually exit these extreme social distancing measures and emerge into an environment where the risk of transmission was diminished."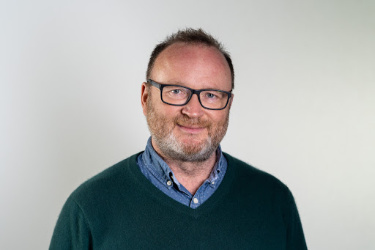 Professor Michael Barrett, Institute of Infection, Immunity and Inflammation, Glasgow University
Lockdown has been shown to work. However, if we look at other examples where responsible social distancing has been practised without a lockdown, it has also proven to be effective while softening the economic and social impact.
Professor Barrett said we have now reached a new stage in the pandemic where we are learning to live with the virus. 
"Transmission in the UK declined steadily throughout the lockdown. This breathing space has enabled us to experiment and better understand how we can live with the virus." 
He believes increased collective knowledge of the virus, combined with better treatments, means we can avoid another lockdown, even if numbers continue to rise. 
"Lockdown has been shown to work. However, if we look at other examples where responsible social distancing has been practised without a lockdown, it has also proven to be effective while softening the economic and social impact."
Professor Barrett is concerned about increased transmission among young people, which could be passed on to the elderly and vulnerable. He believes the government must ensure responsible social distancing to curb the recent rise in cases. Since 9 September, the UK government has backed a series of measures it hopes will stem the worrying increase in new coronavirus cases, particularly among young adults. 
In the biggest scale back of easing since lockdown, the government has said social gatherings in England would be limited to a maximum of six people. The new limit will be in place from 14 September and the police will be able to fine and arrest anyone in breach of the rules. The point of these measures is to avoid another shutdown which would cripple the economy and cause untold social damage.
Professor Michael Barrett's summary of Covid-19's "known knowns"
The disease is transmitted in droplets. These may be airborne. If you wear a mask, you will capture your own virus and are less likely to obtain someone else's virus. 
Primarily, the virus is transmitted through droplets deposited onto surfaces, which are then introduced into the mouth or nostrils. Hence the requirement for hygiene and regular hand washing. 
The "two-metre" rule is considered effective, as gravity drags down the virus or it evaporates in the air if you are far enough away from the person transmitting. 
Staying at home is an important preventative measure and self-isolating saves lives. 
If infected, you will produce an immune response. While that immune response is robust, re-infection can occur.  
We have to accept that there is no absolute immunity. However, if you have been infected, you are unlikely to be badly sick again. 
Antibody-based immunity is not the only response. Some people will produce a T-cell response, which is another way we can combat the virus.
We have made advances in the treatment of the disease. Injected antiviral remdesivir is available (but only suitable for hospital administration). Oral treatments are also being worked on. These will help to cut hospital rates if they become available.
Anti-inflammatories have also seen progress. When Professor Barrett spoke to us in May, he spoke about expensive anti-inflammatories that can help combat the effects of the "cytokine storm", which is an overreaction of the immune response. But now cheaper drugs, including dexamethasone, an old anti-inflammatory, have been shown to work and have helped cut the death rate by 30% of those going to a hospital who are very ill. 
Convalescent serum is another potential treatment for coronavirus. This comes from blood donated by people who have recovered from the illness, which contains antibodies. There is a bit of controversy around this as the treatment has not undergone large double-blinded testing.
Social distancing can beat the virus over the long term
Professor Barrett said social distancing can allow us to beat the disease in the near as well as the long term. This, he says, can be achieved by getting the crucial "R number" under control.
"The R number, or the reproductive number, is a combination of elements intrinsic to the virus and how societies behave. Importantly, it is a way of understanding the disease's ability to spread." 
Professor Barrett explained: "If you practice responsible distancing, it is probable the R number will reach a level of around 1.3. At this level, herd immunity will kick in when about 30% of the population is infected.
"In large urban areas, we already see the level of infection is staying low due to properly managed social distancing. However, if you stop responsible social distancing, herd immunity will reset, and cases and deaths will rise." 
The importance of track and trace 
If you have had the virus, Professor Barrett explains you will express an immune response. Many people who get an immune response will get antibodies. This means you can then test your blood to see if you have had the virus.  
"Unfortunately, not everyone gets seroconversion. The reason we still do not have mass use of antibody tests in the UK is that they are still not good enough to give us absolute sensitivity and specificity. They are useful for epidemiology studies, but the danger of people getting a false positive or false negative is too great for them to be widely used by the public," he said. 
Professor Barrett and his team at the Lighthouse "mega lab" in Glasgow have been at the forefront of implementing the testing approach in the UK. Polymerase chain reaction (PCR) swab testing is helping them better understand who has the disease. This is the primary basis of track and trace in the UK and they are processing 40,000 tests a day now in Glasgow and will soon increase this again.
PCR tests detect the presence of viral nucleic acids, rather than the presence of the body's immune response, or antibodies. By detecting viral ribonucleic acid (RNA) present in the body before antibodies form or symptoms are present, the tests indicate where someone has the virus early on.
"The good news is we do not need a sterile cure. We just need enough of an immune response to mean a fatal disease becomes a serious disease and then a mild disease, before becoming asymptomatic. Ultimately, it is about diminishing the impact of the disease on everyone."
On the positive side, Professor Barrett said the UK is leading the charge on testing.
"The UK is doing more tests than anyone else in Europe. This is far more than South Korea, which has been globally recognised for its efforts in this area. They are doing 10,000-20,000 tests every day, while the UK is doing 200,000 a day."
However, Professor Barrett warned we are not doing as well as the South Koreans on track and trace and the vigorous isolation of infected people.
"South Korea has for decades shown the way with track and trace. The nation's experience of MERS in 2013 and the SARS outbreak in 2003 taught them the best way to halt a fast-moving respiratory virus is through isolation and the accurate collection of tracking data.
"UK Covid-19 carriers must make their contacts known and those contacts need to stay inside. This is something the government need to reassess if we see further spikes in the weeks and months ahead," he said.
The global hunt for a vaccine 
A lot of the world's hope is resting on getting a vaccine – and on this, Professor Barrett is more confident about progress. 
"Back in May, I was sceptical because, as an infectious disease researcher, I have seen many instances where a vaccine does not arrive despite global efforts. For malaria and HIV, for instance, we have not been able to get a vaccine, despite decades of research. 
"However, as we have begun to understand the immune response to Covid-19 and with the trials taking shape, a vaccine is now offering a way out and an exit strategy for the world's governments."
Professor Barrett said we are getting quicker at producing these vaccines than ever before. Partly, this is because we have been working on technologies that can specifically combat a rapidly transmitting respiratory infection.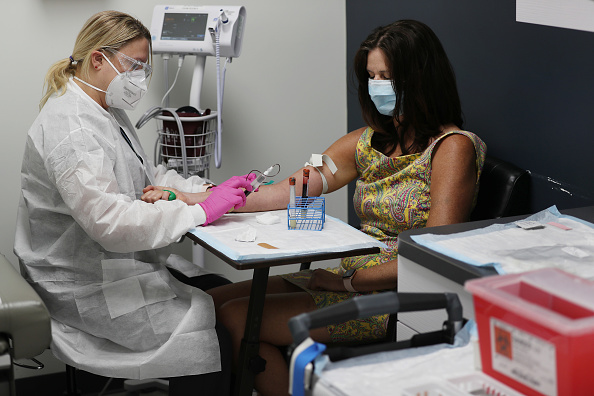 Professor Michael Barrett, Institute of Infection, Immunity and Inflammation, Glasgow University
As we have begun to understand the immune response to Covid-19 and with the trials taking shape, a vaccine is offering a way out and an exit strategy for governments.
Some of the new technology has been developed in RNA, DNA and in the case of the Oxford vaccine, a so-called called viral vector vaccine. AstraZeneca's coronavirus vaccine could still be available by the end of the year, or early next year, according to the company's chief executive, Pascal Soriot, despite clinical trials being halted after a volunteer fell ill.
Professor Barrett explained: "Pauses are unfortunately part of the vaccine process to ensure the integrity of results. That we have reached phase three – the last stage before approval – on many of these vaccines is hugely encouraging and a significant achievement for medical science. We may also see political expediency in both Russia and the US to fast-track a vaccine. 
"Ultimately, I think we will get some degree of success from vaccines. The good news is we do not need a sterile cure. We just need enough of an immune response to mean a fatal disease becomes a serious disease and then a mild disease, before becoming asymptomatic. Ultimately, it is about diminishing the impact of the disease on everyone."
Professor Barrett is confident a second shutdown is not necessary – and we can combine effective test and trace methods with widespread testing and responsible social distancing to bring the virus under control.
The coronavirus and the economy
The UK economy grew by 6.6% in July, after expanding 8.7% in June. In the perspective of pre-financial crisis times, this is the equivalent of six years of growth, not two months. However, this must be taken in the context that the economy shrank by around 25% over March and April.
But where do these rapid rates of growth stop? Investec's chief economist, Philip Shaw, thinks soon.
"Firstly, there are not that many parts of the economy left to unlock, and the direction of travel is to impose moderate and local restriction", he said.
"The second reason is pent up demand will dry up soon. If you look at retail sales levels, they are running above a year ago despite fewer people in work and incomes falling – so really, this is a temporary boost to the economy. The third reason is government policy and fiscal support are going to be wound down."
More critically, Shaw warned one of the critical issues is how many furloughed workers return to work when the Coronavirus Job Retention Scheme programme ends at the end of October. Peak furlough numbers were just under nine million, official data for the end of June shows 6.8 million jobs by the end of June, and recent estimates show the figure might be more towards four million at the end of August. 
In terms of unemployment, he believes it will rise, but some forecast numbers – up to three million – appear excessive.
Shaw explained: "We cannot be sure, but we think we will see quite a rise in unemployment and a drop in disposable income, which will slow spending. Having said that, a double-dip, or W-shaped recession, is not our baseline case.
"We are looking for a marked slowdown from the summer figures and we judge the risks to be on the downside. But we are factoring in a gentle acceleration in gross domestic product from the beginning of next year – although that is partly on the premise of a vaccine being available in early 2021, which would preclude the need for social distancing and improve confidence. Here, news such as how the AstraZeneca trials are going will be critical."
Get in touch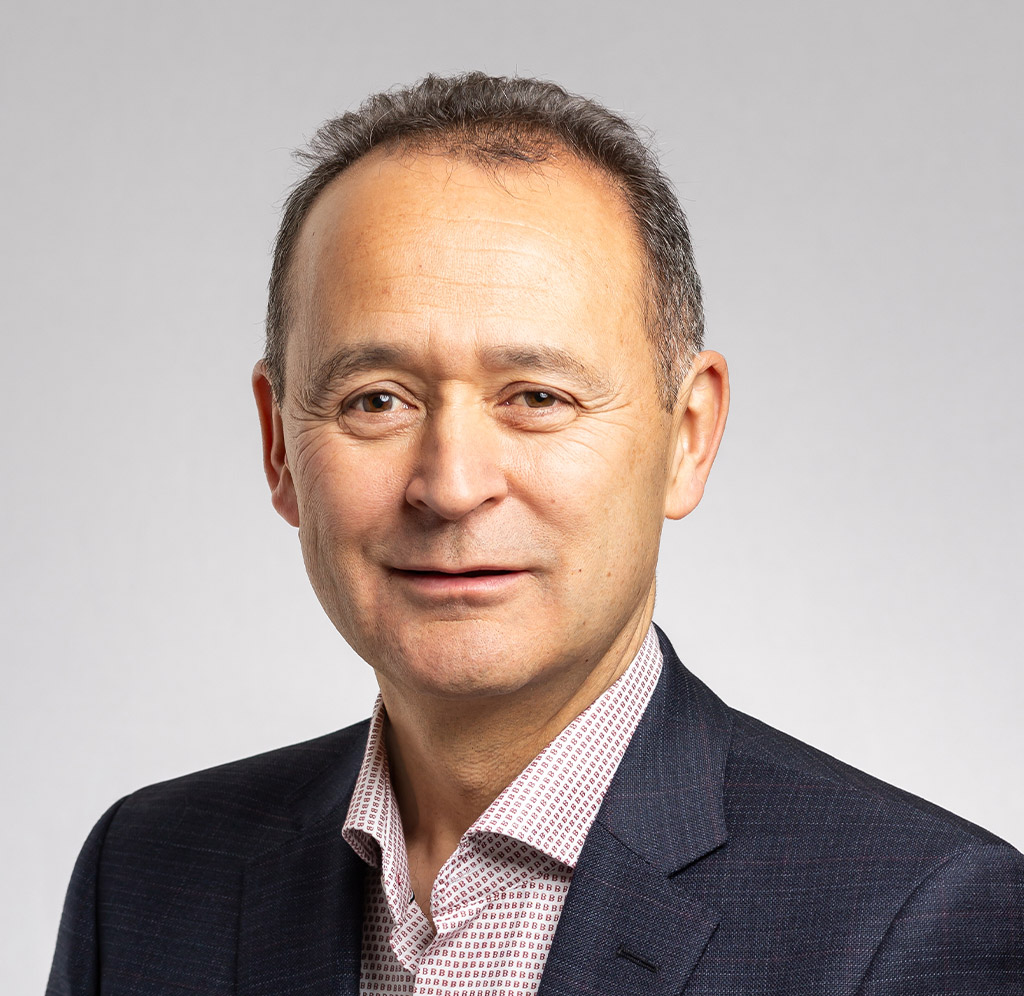 Philip Shaw
Chief Economist
Read more articles from Investec Focus
Please note: the content on this page is provided for information purposes only and should not be construed as an offer, or a solicitation of an offer, to buy or sell financial instruments. This content does not constitute a personal recommendation and is not investment advice.