The Spectator Economic Innovator of the Year Awards honour the flair and achievements of British innovators and entrepreneurs. Kate Gribbon, Head of Investec's Private Equity Coverage & Origination Team, explains that the awards are a natural fit for the bank, which has a proud history of helping innovative companies at every stage of their development. "Investec exists to support British businesses," she says. "We use our skills and experience to help innovators every day, from raising growth capital to listing on the stock market and everything in between."
Michelle White, Co-head of Investec's Private Office, agrees, adding that the award's focus on sustainability was critical to Investec's involvement: "As a bank, we want to live in society and not off it. That means giving back to the community and working with like-minded businesses that share our values".
Both agree that Investec's innovative and entrepreneurial culture can be traced back to the bank's founding ethos, as Michelle explains: "Investec was founded by entrepreneurs, for entrepreneurs. That spirit still runs through the bank today, from the people we hire to the companies we work with".
Personal reflections
For Michelle, her role as judge brings huge personal satisfaction: "The awards are not just an amazing celebration of British talent, but it is also humbling to learn such an incredible amount in such a short time about people and businesses doing fascinating things that are not part of my day job." She is also a great believer in the power of innovation to do good. "There are so many problems in the world," she says, "and these awards highlight some of the inspiring people and businesses trying to solve them".
She fondly remembers last year's north-west regional winner, Interact. "Richard, the CEO, was doing a research project with the University of East London to challenge the idea that IT hardware needs to be renewed like clockwork every two years." An accidental discovery gave Richard an unexpected insight and Interact was born. "He realised that the data his team had gathered could be used to improve the efficiency of data centres, saving firms money while dramatically cutting their carbon output. This was hugely significant because the IT industry pumps out twice as much carbon as the global aviation sector."
For Kate, the awards are an opportunity to return to the grassroots of business, where she spent much of her career helping entrepreneurs and innovators to raise growth capital and sell their businesses: "I'm looking forward to meeting yet another diverse group of nominees," she says. "And witnessing first-hand how driven management teams or talented entrepreneurs are trying to do good by bringing their ideas to life." Innovations with mass-market potential give her a particular kick: "I like businesses that aren't too niche with the potential to touch the lives of people around the world."
Kate singles out another of last year's finalists, Elvie – which produces wearable breast pumps – as an example of a business that is purpose-driven and commercially viable: "Tania Boler (Elvie's founder) is an inspirational leader who used technological innovation to optimise a mother's milk output". "Businesses like Elvie improve people's lives," Kate says. "And their mission began by trying to answer a simple question: how do you make life easier for mums?"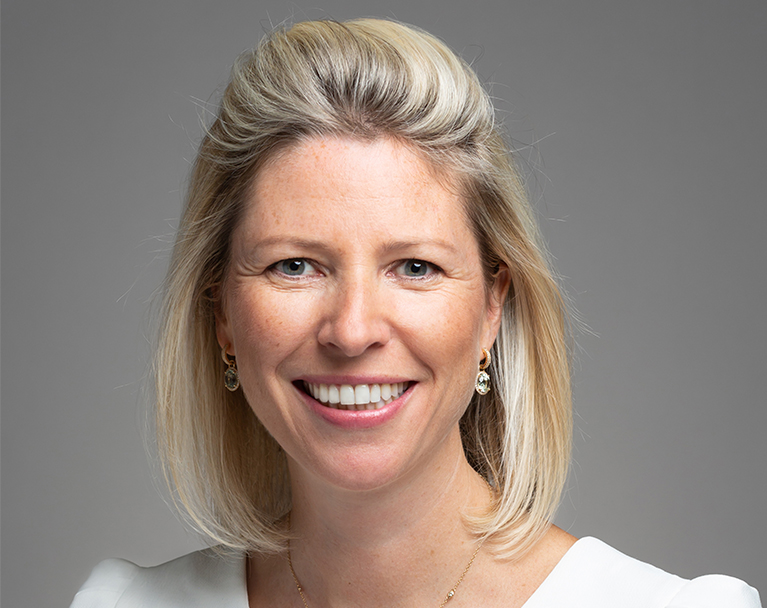 Kate Gribbon,

Head of Investec's Private Equity Coverage & Origination Team
Investec exists to support British businesses.
Global trends: the backdrop to innovation
The awards provide a front-row seat for anyone wanting insights into how businesses are adapting to a rapidly changing world. Kate thinks the cost-of-living crisis might have inspired innovators to help businesses or consumers cope with inflation. "Some of the most effective innovations are simply about efficiency," she says. "Businesses everywhere have been asking: how can we cut costs without compromising on quality?"
Kate also notes that technology is more critical than ever before. "Almost every innovative company has now got clever technology behind it, regardless of the sector they are in. Businesses need technology to stand out and, ultimately, win". She says the pandemic boosted this trend by accelerating digitisation and improving connectivity. It also opened the door to global recruitment, expanding access to a vast global talent pool.
Artificial intelligence (AI) can potentially transform entire industries, and Michelle thinks it is likely to have captured innovators' imaginations. Meanwhile, Kate is excited to hear more about advances in healthtech. She says she was inspired by one of last year's finalists, eConsult, a digital triage service: "I was delighted to see better online access to medical professionals for everyone in society, and I think there is a lot more innovation to come in digital health and medical technology".
Kate and Michelle agree that the drive to zero carbon could prove a particularly fertile area for innovation, as companies and governments invest in clean energy and climate technology to meet global emissions targets.
Yet despite the buzz around emerging industries, previous winners have also come from more traditional parts of the economy. Michelle says the awards will also recognise innovations in more established sectors, highlighting one of last year's finalists, MacRebur: "Their founder, Toby McCartney, was in India when he witnessed rubbish collectors melting waste plastic to fix potholes. MacRebur refined the process and now use their sustainable approach to repair roads in 33 countries".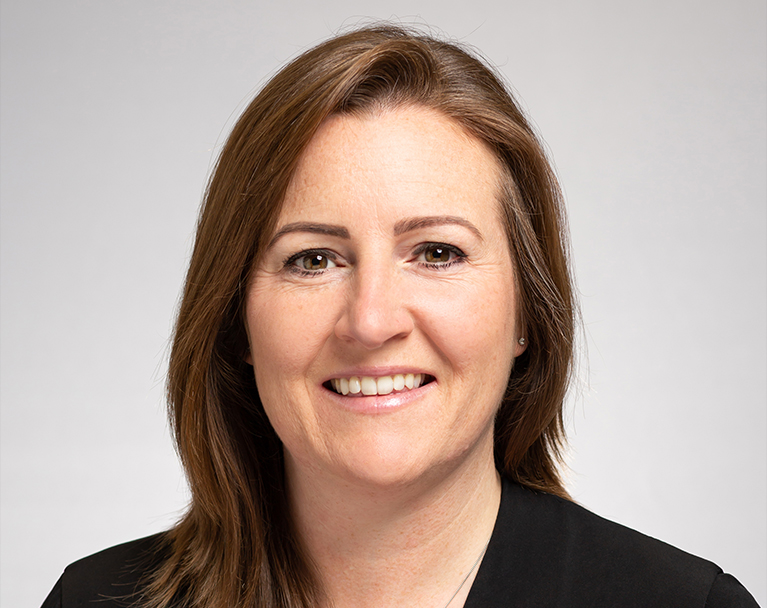 Michelle White,

Co-head of Investec's Private Office
Investec was founded by entrepreneurs, for entrepreneurs. That spirit still runs through the bank today, from the people we hire to the companies we work with.
Innovation in challenging times
Like all businesses, innovators have had to overcome familiar hurdles over the last year. Michelle suggests high inflation has been a significant problem for many sectors, especially manufacturers and food producers: "The cost of energy and raw materials has skyrocketed, and staff are more expensive to hire". She also explains that political instability and higher taxes have dampened business sentiment. "There's no doubt that having three prime ministers last year was unhelpful, and the prospect of a general election within the next 18 months means that a degree of uncertainty remains." Kate agrees, adding that politicians must be willing to reward innovators and entrepreneurs for taking risks. "Cuts to entrepreneurs' relief and higher corporation tax could put people off. Governments need to play their part and ensure the financial prize is big enough to encourage innovation."
Despite recent headwinds, Kate and Michelle believe that with careful planning and preparation innovators and entrepreneurs can still build businesses that are out of the ordinary: "By working with entrepreneurs from an early stage, Investec can help structure their business and personal wealth in the most tax-efficient way". 
Advice for nominees
This November, each of the six UK regions will aim to recognise two winners, one in the 'breakthrough' category (with sales under £3m) and one in the 'scaleup' category (with sales over £3m).  One of these regional winners will also receive an Excellence in Sustainability award while another will be named Overall Economic Innovator of the Year.
Kate suggests all nominees must fulfil the minimum criteria. "They should be innovators who have commercialised their product or service, with year-on-year revenue growth and the potential to expand globally." Michelle adds that the judges will also look for businesses that add value to society: "Are they benefitting the environment, healthcare, or education? Do they make a meaningful difference to people's lives?" Kate also stresses the importance of management. "Successful innovators need to be supported by a management team with varied skills and broad experience." And she notes that growing companies do best when founders have allowed key executives to build a meaningful stake in the business.
Both agree that sustainability is critical, but the business case must also stack up. Kate explains what this means in practice: "We want to see their competitive edge. Do they have a first-mover advantage? Are they giving customers a better product or service than anyone else?" And her closing words on the subject are clear: "To put it simply, we want to know why they have the right to win". 
For almost 50 years, Investec – led by its purpose of creating enduring worth - has helped British businesses achieve their potential. This November, the awards will recognise a new crop of entrepreneurs who are building the companies of the future. The global trends likely to have influenced this year's nominees are diverse and complex, as businesses everywhere grapple with high inflation, new technology and the drive to zero carbon. However, even in an uncertain world, one thing remains constant: where many of us see threats, innovators see opportunities. We look forward to celebrating their achievements.
Other insights from Investec