According to the UK Business Angels Association, angel investors have remained confident in the future of their portfolios despite the challenges facing businesses during the coronavirus pandemic. In the organisation's latest survey, 72% of respondents were positive about opportunities for growth and exits, while just 12% said they didn't plan to make any further investments.
Angel investors contribute personal funds to unlisted start-ups in exchange for equity and capital participation. Through the Enterprise Investment Scheme (EIS) and Seed Enterprise Investment Scheme (SEIS), tax relief is available on eligible contributions. However, because funding is given at an early stage, investments can be high-risk and long-term.
It can also be time-consuming to identify new opportunities. With this in mind, in May 2021 Investec invited clients to join a pitch day organised by fintech funds Outward VC and Augmentum Fintech. Seven female founders presented their businesses, which included the insurance platform Ibisa, spreadsheet cleansing software Scrub and online retirement network The Joy Club.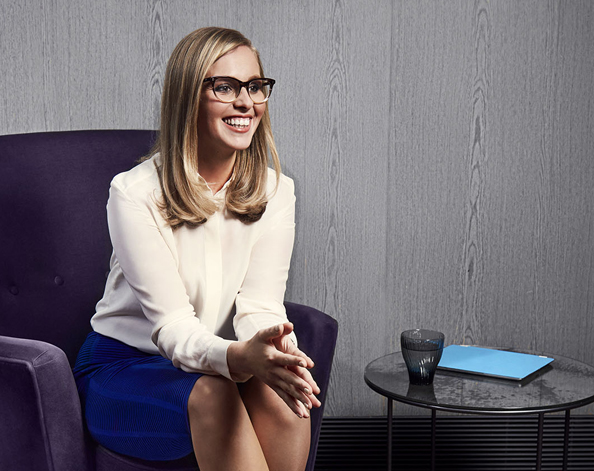 Deborah Sayagh,

Head of Strategic Client Partnerships, Investec
The private banking and wealth management industry is commoditised. What we can offer to our clients is the power of our network and connections.
While the ventures were not endorsed by Investec, many of our clients share an entrepreneurial spirit and are interested in meeting other innovators.
"The private banking and wealth management industry is commoditised," says Investec's Head of Strategic Client Partnerships, Deborah Sayagh. "What we can offer to our clients is the power of our network and connections."
The bank organises a number of events to drive knowledge-sharing, wealth creation, business growth and philanthropy. This particular event highlighted opportunities to work with female founders, who are typically underrepresented.
"In the fintech industry, for every pound that's invested in male-founded businesses, a penny is invested in female-led start-ups. The way to find diverse deal flow is to be proactive and build new relationships," explains D'Arcy Whelan of Outward VC.
As well as appealing to a growth mindset, this focus on equality furthers a shared social agenda. "Our clients are passionate about diversity in their own endeavours so they look to their banking partners to see how can support this work," says Deborah.
Off the back of the pitch day, some clients have requested introductions to the presenters. But the support for entrepreneurs and investors continues through multiple forums and experiences. "We're a relationship-driven business," adds Deborah. "We're here to work with individuals at all stages of their journey."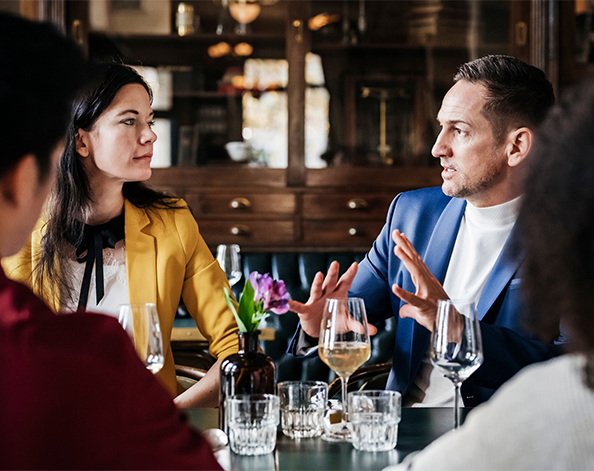 D'Arcy Whelan,

Associate, Outward VC
The way to find diverse deal flow is to be proactive and build new relationships
Case study: Why I expanded my network and became an angel investor
1) What attracted you to angel investing?
It is part of my diversification which spans specific equity investments, diversified equity / fixed income portfolios, PE funds, direct real estate, and few early stage direct investments. 
It is also more fun than most other investments.
I don't tend to get involved with the business but when I do have feedback or ideas it's very rewarding to see something happen and I find it more exciting than proxy voting at a large company AGM.
2) What's was the benefit for you in attending this presentation and connecting with the wider Investec network?
Having these presentation is attractive as it feels like the companies have at least gone through some type of filtering process rather than getting a recommendation from a friend of a friend.

Once I make contact I try to get a feel for the team members and hear more exact details about the idea. If I trust them and like the idea I move on to going through the documents and making a direct investment.
3) What are the challenges of being an angel investor? What would you say to others?
I think the loss ratio is high so it can be frustrating. Angel investments are not typically as simple as just buying stocks in a portfolio and more time-consuming to set up. If you want to allocate a significant amount of funds to them it would help to have expertise and stay focused on the type of companies you invest in.
An Investec client and angel investor

About Outward VC
Outward VC is a venture capital fund backing the next generation of European fintech and enterprise technology. The fund invests early stage in ambitious and talented entrepreneurs looking to scale companies that solve significant problems within large global markets.

Outward VC's portfolio includes category leaders such as Curve, Monese and PrimaryBid. Investec is a minority investor in Outward VC.
If you're interested in exploring the power of the Investec network, please get in touch today.
Disclaimer: With any investment your capital is at risk.
More insight from Investec