This article originally appeared in the July/August edition of Private Equity International
What does diversity mean to you?
Nicole Goodwin: Diversity can take countless forms, from ethnicity to sexual orientation, socioeconomic or educational background, gender identity or religion. Diverse representation within an organisation must be present across all levels of the business – that is where diversity of thought and perspective really comes into play. Equally important to recognise is that people don't just identify with one label; intersectionality is crucial to celebrating a range of experiences and viewpoints.
Rebecca Moss: Diversity is the first step, but inclusion is what facilitates the psychological safety that enables diversity of thought, where people are empowered to speak up and voice their opinions without fear of judgement. It is a focus on belonging that stops diversity initiatives becoming a box-ticking exercise and avoids tokenism.
How do you approach recruitment to achieve this balance?
NG: It is important to use inclusive language in job descriptions – research tells us that, faced with a long list of nice-to-haves, women will hold off applying until they can tick every box, whilst men will tick off one or two and feel they are ready for the role.
When we are talking to recruitment agencies, we ask them to tap into a wide talent pool. We want them to approach a range of universities and a range of degrees, rather than just going to the usual suspects. Then, when you are interviewing candidates, it is important to have a diverse panel so that interviewees can feel comfortable and see that our organisation is inclusive. It is important to have initiatives at all levels, for instance we have partnerships with third parties to support hiring senior women. We are seeing results, as there are 50 percent females on the Investec Bank board and 40 percent are people of colour. We still have a way to go as you need representation across all levels, not just junior and board level/C-suite.
What is your approach to inclusion?
RM: A top-down and bottom-up approach to inclusion is crucial. Executives must lead by example but equally important is individuals within teams contributing to an inclusive environment. Inclusion is not tangible and can be difficult to measure, which, in a finance context, people can find challenging. Feedback loops are therefore important, as well as mentorship and one-on-one check-ins with line managers. Having an open dialogue can be effective as well. Within the Growth and Leveraged Finance team at Investec, we have monthly belonging, inclusion and diversity reflection sessions, for example.
NG: Having a diverse team isn't an end in itself. It's how we engage with one another and harness that diversity that creates the best outcomes. We have a range of initiatives designed to encourage those conversations and actively support our people. For example, I participated in our Investec Allies workshop, which gave me an eye-opening insight into how to be an ally to marginalised individuals and groups. More recently we have partnered with Peppy, which provides fertility, menopause, early pregnancy and parenting support, and we have updated our private medical cover to include treatment and support for gender dysphoria and fertility.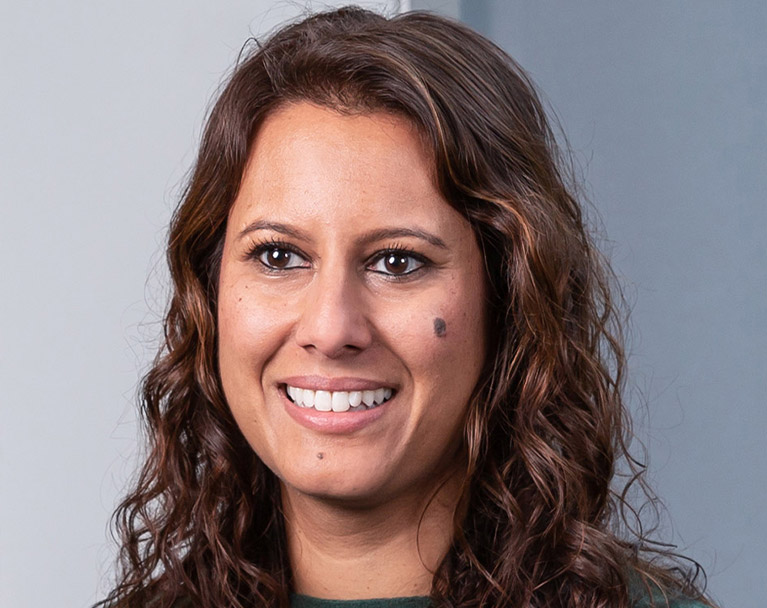 Nicole Goodwin
Diverse representation within an organisation must be present across all levels of the business – that is where diversity of thought and perspective really comes into play.
The UK CEO of Investec, Ruth Leas, is a woman, and the group CEO, Fani Titi, is from humble beginnings in South Africa. How does that help set the tone for diversity within the business?
RM: Having diverse representation at the top shows internal and external stakeholders that there is not just one type of person who belongs at Investec or in leadership positions. For me, as a young person who joined the organisation through the graduate programme, seeing that diverse leadership made Investec seem more accessible and relatable.
Why is diversity important from a business perspective?
RM: Diversity is important for fostering a sense of relatability with clients; recruitment and retention of top talent; and diversity of thought results in more robust decision making, more innovation and, frankly, a more exciting workplace.
NG: The business landscape is changing. There are more diverse entrepreneurs and boards of directors. However, I still feel underrepresented in the industry as a woman and person of colour, for example when attending management presentations and looking around the room at the other lenders in the meeting. As diverse CEOs are increasing in number (as well as CEOs who are allies to minority groups), they want to work with partners that reflect and share their values. Having a diverse workforce and forming deal teams that are relatable to management teams will be the competitive edge.
What challenges remain when it comes to improving diversity in private equity?
NG: Representation is still not where we want it to be across the industry. There are challenges in attracting a diverse pool of talent into an industry with an underrepresentation of women, people of colour and those from a range of backgrounds. Career guidance at my school was limited. I wasn't aware of career paths in finance other than accounting, and my family's social network didn't include people in banking. We need to take ownership of this issue if we want to be an inclusive industry.
Retention, meanwhile, is an even bigger problem. In our latest GP Trends report, we surveyed 220 private equity professionals and found that 32 percent of ethnic minority respondents were likely to leave their current firm compared with 13 percent of their white peers. Whilst reasons for leaving may be varied, the difference is a red flag – we need to ensure we create an environment to allow diverse talent to flourish. The lived experience of inclusion is what will lead to greater retention.
RM: Retention is also about cultural change. An industry where minority groups have historically been underrepresented has, in some cases, created an exclusionary culture. For me, the most important way to counteract that is through authentic and visible allyship. As a gay woman, I have often felt out of place in the world of finance.
Simple things such as pronouns in email signatures, decorations for Pride celebrations and employee networks, which provide a safe space, can make all the difference. This must be complemented by inclusive policies and diverse representation across the organisation, so that people feel they have someone they can relate to.
More insight from Investec