The lower mid-market (LMM) lends itself extremely well to growth-orientated sponsors and management teams, with the partnerships we've developed since 2010 enabling us to continue to source and select high-quality deals. The numbers speak for themselves. We have worked with 100 sponsors and we've backed over one third of these, two or more times. Amidst the more uncertain economic environment in 2023, we have been an early port of call for many sponsors based on the stability of our team, the sector expertise we've developed and our differentiated structuring capabilities.
Our partnership approach and flexibility make us a go-to for sponsors and management teams in the lower mid-market.
This is because the scarcity of capital available for small and mid-sized businesses makes our flexible funding very valuable. Traditional banks have become more restricted in their lending, driven by regulatory and capital headwinds and they often want amortisation rather than allowing business cashflows to be re-invested for growth. In contrast, large non-bank lenders often won't consider the smaller cheque sizes that LMM businesses are looking for, and the high cost of borrowing from them in today's market can be prohibitive.
Sponsors look for trusted partnerships with a track record of delivering.
We have developed expertise and a solid reputation owing to the stability of personnel in our team, with 100 years' collective experience in our leadership team. This has helped us to develop a strong understanding of our chosen sectors across the investment team, supporting our ability to do enhanced due diligence on a borrower. We are able to really get to know the business and ultimately craft bespoke structures for growth in a way that others cannot.
This is particularly valuable now, with many of our borrower partners seeking bolt-on acquisitions to support growth. This creates a strong pipeline of high-quality lending opportunities for us and helps sponsors as they extend hold periods in today's backdrop.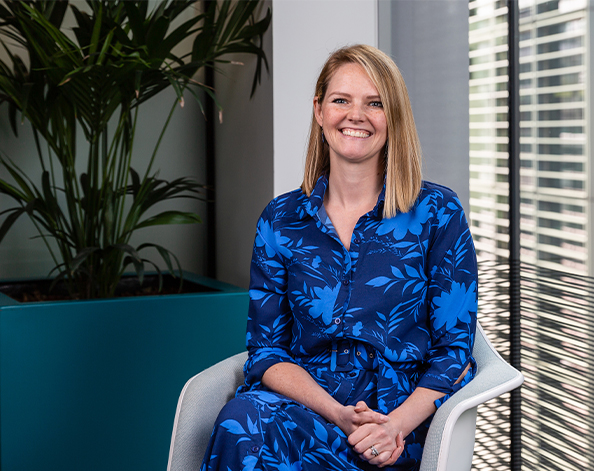 Helen Lucas
We operate throughout the capital stack from senior through to unitranche, so we're able to grow with businesses and provide tailored debt solutions for their specific needs.

The trust we build through our expertise and collaborative approach means many sponsors and businesses see us as partners and work with us for many years.
LMM businesses and their sponsors are looking for reliable partners who can support them in their growth trajectory with follow-on financing when the need arises. Because we operate throughout the capital stack from senior through to unitranche, we're able to grow with businesses and provide tailored debt solutions for their specific needs. Through this approach, we've worked with more than 280 businesses and 100 sponsors since our inception in 2010.
We don't just invest across cycles, we preserve across them, too.
Funding growing businesses in the LMM carries some inherent risks, but we mitigate them by focusing on this market segment and placing a strong emphasis on capital preservation. We do this by investing the time day one to understand a business. Like the sponsors we work with, we appreciate that these borrowers are unique and cannot be approached with a one-size-fits-all mentality. Instead of relying on generic market terms, we provide tailored financial solutions that optimise the strategic growth plans of the borrower while maintaining effective downside controls on our investments.
We have a clear and defined strategy and remain committed to the LMM where there remains a rich supply of businesses seeking capital. This enables us to be credit pickers. We don't spend time unnecessarily when something isn't right for us, instead focusing our energy and resources on structuring investments with high quality borrowers.
Our approach involves maintaining a disciplined focus on conservative portfolio leverage and delivering high single-digit unlevered returns. This strategy showcases our ability to harness alpha and capture the illiquidity premium in this investment class, whilst keeping our portfolio resilient and well-positioned to seize the opportunities presented in today's economic landscape.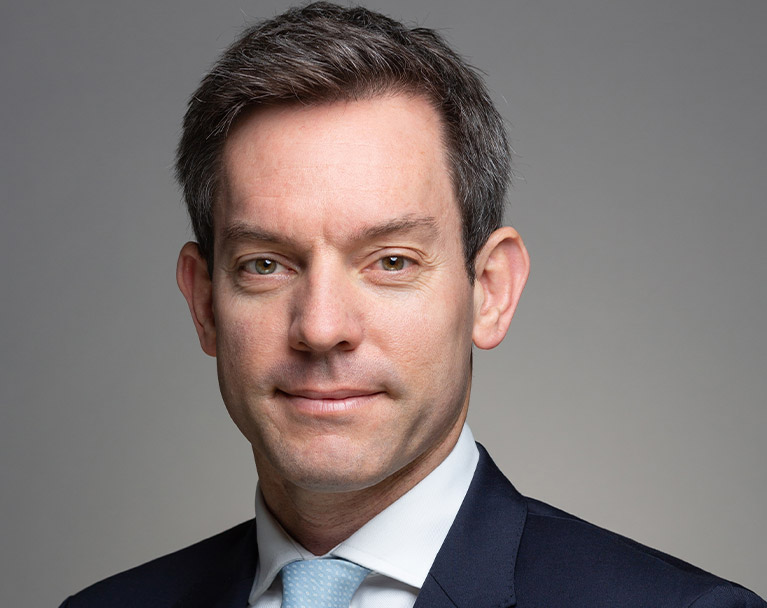 Greg Betz
We have been operating in Direct Lending since 2010, and in that time we have built strong partnerships, supporting businesses through multiple growth phases and through repeat rounds of financings. We have provided repeat financing for over 65% of investments in our Private Debt Fund I.

The future is bright for the LMM – and our place in it.
Transacting directly with sponsors and management teams means we can avoid market terms, structuring the right deal with terms and economics that suit both sides. We get the returns we need with a conservative capital structure and appropriate controls, while management teams get flexibility – crucial for fast-growing businesses.
We've been around a long time as a team, so we have significant collective experience to bear across sectors and navigating businesses through recessions. Our discipline and credit selection through cycles means we can be a consistent partner rather than stepping back in times of uncertainty. In fact, our conservative approach positions us well for the future so that we can apply all our resource into new deployment rather than spending additional resources tending to our existing investments.
The partnerships we've built over the past 12 years will continue to form the backbone of our strategy, creating a strong pipeline of opportunities, with roughly 80% of deals in our Private Debt Fund I (PDF I) currently coming through our proprietary network.
The benefits to a partnership approach can be illustrated by the transactions we do. In 2022, we were made aware of an opportunity by an existing sponsor in a time-sensitive process to provide the debt financing for a pre-emptive bid on a hotly contested asset. Our investment team had already established a strong partnership with the sponsor, having lent to over half of the sponsor's last ten deals and regular discussions meant we were up-to-date on their pipeline.
Our in-house expertise in the sector, combined with the trust from the sponsor in our confidentiality and deliverability, meant we were able to move efficiently through our due diligence process, utilising our expert network to be approved in the time-sensitive process. Ultimately our conviction and track record of delivering helped us to win the deal and support the sponsor in their winning bid.
We were able to provide a tailored debt package on a bilateral basis which has since allowed the sponsor and management team to execute on their strategic ambitions.
If you would like to find out more, contact Alexander Geyer and Lois Moore
More investing insights from Investec