Any observations over the last few months came with a heavy caveat: it's difficult to draw any specific conclusions without the data to back them up – particularly in terms of transactions and investment. In such uncertain times, for a while the best we could do was to highlight some of the broader trends we were seeing on a macro level.
Now, though, as data from the lockdown period becomes available, the outlook is becoming somewhat clearer (albeit there remain many unknowns).
So what have we learnt so far, and what might this mean for the future of commercial property?
For some sectors, an uncertain future
Even before we had data to hand, it wasn't much of a stretch to point to certain areas of commercial property as potential casualties of this crisis.
As lockdown came into place we saw office buildings standing empty, with our new-found confidence in working from home calling into question whether many employees would ever return. Meanwhile, the high street – which had been facing considerable pressure even before the outbreak of the virus – was effectively shut down overnight.
Sadly, though not surprisingly, we're beginning to see data which clearly demonstrates the toll that this has taken.
Businesses in the retail sector are struggling to pay their rents, with local high streets to giant shopping centres feeling the squeeze.  The shopping centre operator Hammerson – whose portfolio includes Birmingham's Bullring and London's Brent Cross – has said that it collected just 16% of the rent it was due for the current quarter, while last month saw Trafford Centre owner Intu pushed into administration, endangering the future of 17 of its shopping centres.
On average, retailers have paid only 14 per cent of the rent due at the end of June, according to data from Re-Leased, a commercial property management platform. This is declining, compared with 20 per cent at the March payment date. The same data reveals a similar struggle facing office tenants. Indeed, rent collection for offices saw the sharpest decline during this period, from 31 per cent to 23 per cent.
While it is likely that rent collections will steadily increase over the coming weeks, the figures are, all the same, a sobering quantification of the pressure many commercial landlords, and their tenants, are under.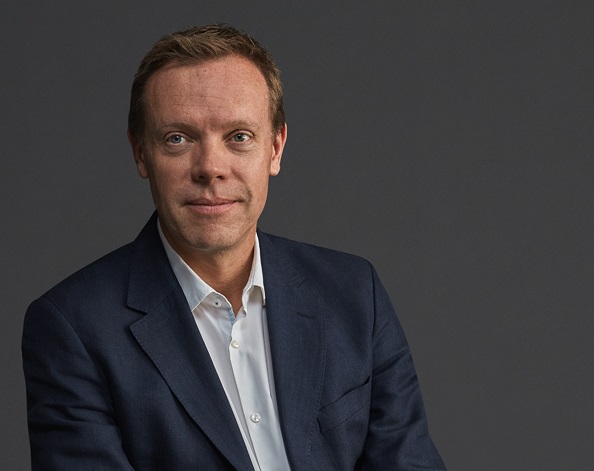 Ryan Tholet Head of Private Banking
It remains up to agile businesses and their investors to spot the ways in which they can evolve, and to adapt quickly in order to spot opportunities in commercial real estate.
Given that the retail and office sectors are currently bearing much of the financial brunt of the crisis, it was perhaps unsurprising that one of the measures set out under Boris Johnson's set of reforms to the UK planning system included new regulations which will make it easier for commercial buildings to be converted into residential. The reforms – which are due to come into effect from September – will see vacant offices and retail spaces able to be turned into flats, for example, without the requirement for planning permissions or local authority approval.
A piece of research from Knight Frank has found that investor spend on central London offices was down by £2 billion in the second quarter of this year – although the firm does note that investor demand has been picking up "steadily" since then. Meanwhile with an estimated 57.6 million square feet of office space in the UK currently empty, according to Instant Offices, this widening of the scope for converting or replacing unused space will come as a welcome relief to many landlords.
Experts also point towards a growing move towards flexible working spaces as businesses seek to better – and more cost efficiently - meet the needs of a similarly flexible workforce, without being tied-in to long-term fixed office leases. Property consultancy Lorenz Consultancy has suggested that firms now have 20% more office space than they require. We have already seen Westfield in west London lodged a planning application to convert its House of Fraser store into a co-working space, and I expect to see others follow suit. 
It is worth noting, too, that in other areas of the commercial property market there remain reasons for cautious optimism.
Earlier this month The Times reported that, according to the Association of Investment Companies, Real Estate Investment Trusts (Reits) are seeing a resurgence, with the price of the average commercial property Reit climbing 28% since March 28th.
This is in large part due to the moves being made by fund managers to reduce the exposure of Reits to the high street, leisure facilities and offices, and to instead increase investments in what are considered 'safer' bets. These safe bets might include supermarkets, which as essential retailers have been amongst the most resilient of the sector during the pandemic. 
What will be the 'safe' bets of the future?
With eCommerce faring so well - and proving a lifeline to physical retailers who have been able to pivot their operations to an online model - warehouses could be another area poised for future growth. We expect to see more and more stores moving to an online-offline hybrid approach, in which customers will increasingly order online, but collect in-store. As such, there will be a greater need for larger volumes of stock to be held within warehouses and distribution centres.
It's worth noting, too, that retail will not be the only sector which we see adapting at record pace in order to survive.
As hotels begin to re-open, the sector is quickly implementing changes in order to comply with social distancing, such as contactless check-ins (in which a smartphone app can be used as a form of digital room key). 
Looking any further down the road is harder to do. A key factor, of course will be medical data, and whether or not we are to face a second wave of Covid-19 infections. A fresh outbreak could necessitate a return to lockdown, or prompt localised lockdowns as we have already seen with Leicester here in the UK. Needless to say this would create hurdles in the path to recovery, not least by slowing shoppers' return to the high street and making it less safe to migrate workforces back to the office.
While the future remains as uncertain as it does, I have no doubt that there will be challenging times to come for commercial property – but there will be opportunities, too. It remains up to agile businesses and their investors to spot the ways in which they can evolve, and to adapt quickly in order to do so.