In the last three years, average household energy bills have doubled as a result of wholesale price increases triggered by the conflict in Ukraine. This has put greater emphasis on existing ambitions to make properties more energy efficient.
The UK government has committed to achieving net zero carbon emissions by 2050, in line with global efforts to limit climate change. The UK's housing stock accounts for around 15% of total carbon emissions, so improving domestic contributions is a priority. The government would like as many homes as possible to be upgraded from a median Energy Performance Certificate (EPC) rating of band D to band C (on a scale of A to G) by 2035.
Proposed legislative changes would mean buy-to-let landlords will only be able to let properties in band C and above from 2025. This could impact property values and the long-term investment potential for landlords and residential homeowners alike.
Here, experts from Investec Wealth & Investment and the Energy Saving Trust explain what to consider when buying or letting your property – and the changes you could make.

How is an EPC calculated?
An Energy Performance Certificate (EPC) is issued following an Energy Assessment Survey and is valid for ten years. It provides information on household energy efficiency and emissions and takes into consideration windows; insulation; heating; lighting; fireplaces; renewable energy; building measurements and the year a property was built.
Recent research by CarbonLaces has called EPCs misleading because their study appeared to show that some homes with A and B ratings used more energy than those in lower bands. However, the study didn't investigate the reasons behind their findings. EPCs are based on average use patterns and weather conditions and they do not account for individual consumption.
How will the new regulations affect buy-to-let investments?
Under current guidelines, properties let under certain types of tenancy agreement, including assured tenancies, must have a minimum EPC rating of 'E'. However, the government is planning to raise the minimum criteria to band C by 2025 for all new tenancies and 2028 for existing tenancies, and then band 'B by 2030.
Estate agent Knight Frank estimates that improving the average property's EPC rating from E to C will cost around £7,500, but Savills puts the outlay at more than £17,000, and Nationwide figures suggest that installing all the measures necessary to improve from band F/G to C or above would cost more than £25,000. It would save an average of £1,800 per year on heating bills.

"The immediate benefit of making improvements is felt by the tenant because their energy bills will fall. Therefore, the benefit to landlords is that the properties might become more attractive to tenants and also increase in value in the long-term," says Senior Investment Director Max Richardson of Investec Wealth & Investment. "However, landlords with a large portfolio of properties rated 'E' or below may decide to sell rather than have them retrofitted."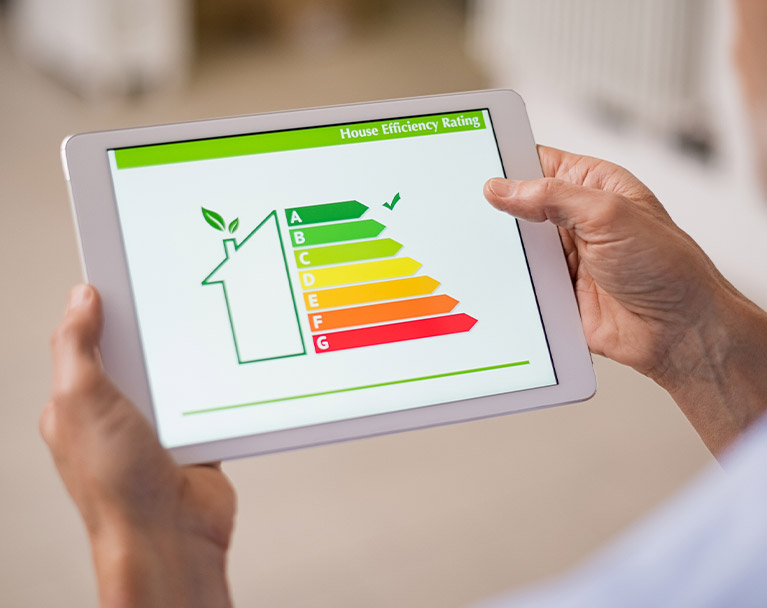 The impact of energy efficiency
According to the Royal Institution of Chartered Surveyors, 60% of estate agents in the UK believe that homes with higher EPC ratings are holding their value in the current housing market.
How can you improve energy efficiency?
According to experts, one of the most effective changes you can make is to increase insulation.
"Even making a small change like fitting an insulating jacket to the hot-water cylinder could reduce a property's CO2 emissions by 175kg per year," explains Joanna O'Loan, Knowledge Manager at the Energy Saving Trust (EST). "If a home was built between the 1930s and 1990s, it's likely to have been built with uninsulated cavity walls. Installing the insulation could save 670kg of CO2. Older three-bedroom houses with solid walls can provide even greater CO2 savings of up to 900kg when insulation is retrofitted."
Insulation should also encompass the loft; cavity walls; draft-proofing; installing double- or triple-glazed windows; replacing an old boiler; and using smart heating controls such as individual room thermostats.
Once a property has been fully insulated and you have made any other improvements, it's vital to install an efficient heating system that runs on low-carbon fuel because this will help reduce your energy bills and CO2 emissions. The government is banning oil and gas boilers in new homes from 2025 and as more renewable sources of energy – including wind, tidal, solar – are connected to the national grid, heat pumps will become the most efficient low-carbon solution.
"Depending on the efficiency of your heating system, replacing a gas boiler with an air-source heat pump could save between 1,700kg and 2,900kg of CO2 emissions each year," O'Loan continues. "To accelerate the transition to heat pumps, the Boiler Upgrade Scheme is a grant available in England and Wales that will run until 2028. It offers homeowners and landlords installation discounts of up to £5,000 for air-source heat pumps or £6,000 for ground-source heat pumps.
In Scotland, the Private Rented Sector Landlord Loan is funded by the Scottish Government and is open to registered private-sector landlords, acting either as individuals or as a business that owns privately rented properties. Landlords should contact Home Energy Scotland for more information."
It's also worth considering upgrading to energy-efficient appliances and energy-saver LED lightbulbs, as well as incorporating other measures such as installing radiator reflector panels to deliver more heat to each room.
How could you reduce energy bills?
The EST estimates that the average household spends more than 50% of their bill on heating and hot water. One way to reduce these costs is by installing smart thermostats that allow you to control the temperature in each room at any time of the day. By programming your heating, you could reduce your CO2 emissions by more than 300kg each year.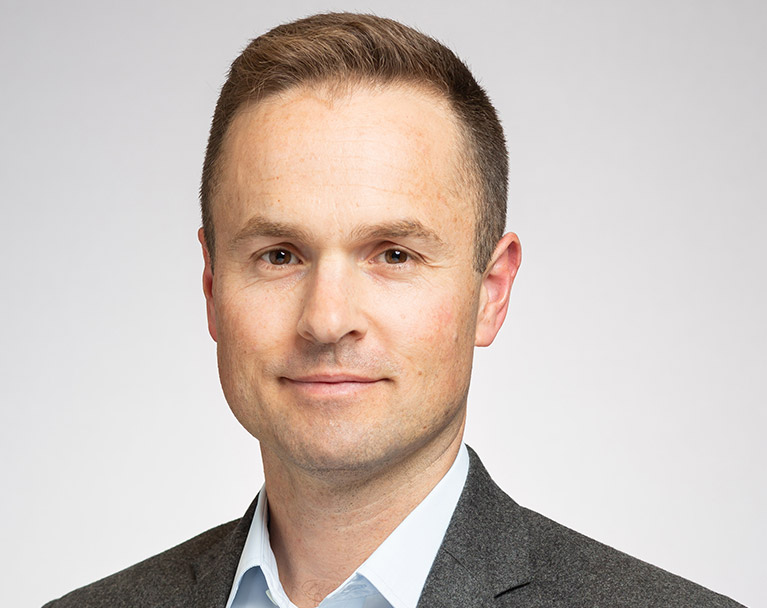 Max Richardson,

Senior Investment Director, Investec Wealth & Investment
Making improvements actually becomes quite addictive, not least because it feels good to be saving money on power.
Case study: What I learned from my move to an energy-efficient home
Senior Investment Director Max Richardson lived in the Barbican – close to the City of London – for several years but, when he was unable to make improvements to his home's energy efficiency due to the building's listed status, he and his young family decided to relocate to the rural southeast.
"We looked at a number of properties," he explains, "but this was the only home that had been retrofitted with measures to improve its energy efficiency. It has a 30-panel 7kW solar system, a Tesla battery to store energy, triple-glazed windows, insulation throughout, an energy-efficient gas-powered range cooker, and LED lightbulbs."
Richardson's top tip is to make sure your home is fully insulated before you start thinking about how to source your energy.
"Heat pumps can't deliver heat as quickly as a gas boiler so it's vital to make sure that your property isn't leaking it straight back into the environment. However, you need to be careful about how you insulate a property, particularly the roof. Spraying foam directly onto the inside of a roof can damage the timbers over time and potentially impair mortgage providers' ability to lend against the property.
"We're also looking at fitting underfloor insulation and a heat pump because the central heating still runs on gas. Making improvements actually becomes quite addictive, not least because it feels good to be saving money on power supplied by the national grid."
Want to discuss our mortgage and lending options? Please get in touch today.

Important information:
 No reliance can be placed on its content and Investec Bank plc does not accept any liability or responsibility directly or indirectly for any losses as a consequence of consuming this media. Your property may be repossessed if you do not keep up repayments on your mortgage. Investec residential mortgages are only available for residential properties in England or Wales and are primarily available to UK residents and subject to eligibility.
MORE INSIGHTS FROM INVESTEC